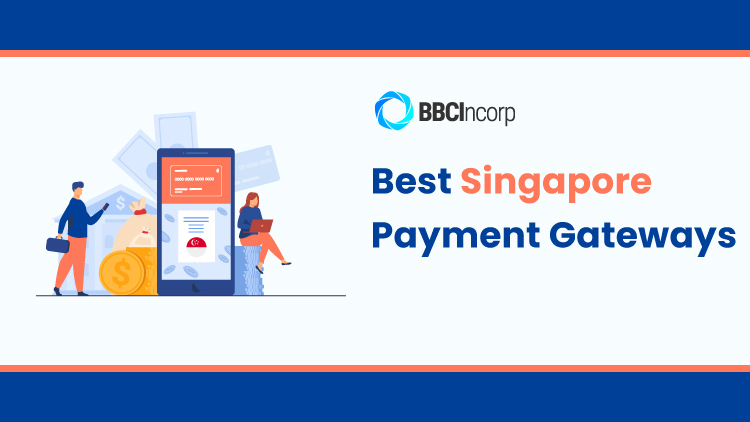 If you're an online merchant in Singapore, you're probably always on the lookout for new and improved ways to accept payments from your customers. After all, payment gateway options can make or break your e-commerce business.
There are a lot of different e-commerce payment gateways out there, so it can be tough to know which one is right for your business. To help you out, we've put together a list of the top e-commerce payment gateways in Singapore. Check them out below!
What is an E-commerce payment gateway?
A payment gateway is a cloud-based solution that collects and verifies payment data from the customer and then sends it to the merchant's bank account either in person or online.
There are typically three variants to this technology, each more tailored towards a specific business model.
Offsite-payment gateway:
You've probably seen this technology at work many times before, like when you hand your card to the cashier for them to swipe it through a piece of hardware.
Redirect payment gateway:
Some merchants prefer to have a third-party handling sensitive credit card information, so they would often redirect this step to payment processors like Paypal or Stripe instead.
Onsite-payment gateway:
A more streamlined version of the redirect variant, an onsite-payment gateway integrates credit card processing directly onto its infrastructure. This allows for a more seamless experience for customers as they don't have to leave the merchant's site to complete the transaction.
Another prominent alternative to this technology is the Payment Service Provider (PSP). It offers high-speed transactions without the need for a merchant account, made possible via its distinct aggregation model.
To learn more about the inherent features of a merchant account, a PSP, and a payment gateway, consider giving our comparison write-up a try.
How does it work?
Despite how popularized payment gateways are today, many merchants still find it hard to wrap their heads around this technology. So first, let's establish your understanding of all the involved stakeholders and their dynamics in this process.
The merchant: The person/entity making the sales
The cardholder: The one making the credit payment
The issuing bank: The bank of the cardholder
The credit card company: Credit card companies (Visa, Mastercard, etc.)
The acquiring bank: The bank in charge of the merchant's bank account
Now let's move on to the steps of how they work together.
Step 1: The cardholder makes payment with his/her credit card to the merchant's POS system either by handing the physical card to the store clerk or initiating a purchase online.
Step 2: The payment gateway initiates its process first by checking the issuing bank's account balance for sufficient funds before sending the data to the credit card company.
Step 3: The credit card company begins to process the transaction. Upon approval, the payment gateway will send the information back to the merchant's website to complete the transaction.
Step 4: The acquiring bank, upon receiving confirmation from the payment gateway, will proceed to move money from the cardholder's issuing bank to the merchant's account.
What should you look for in one?
When choosing a payment gateway, you'll need to consider a number of factors, including security, service agreement and fees, ease of navigation, merchant account, variety of payment solutions, and integration.
It's also important to choose a gateway that is mobile-optimized, as an increasing number of customers are using their smartphones and tablets to make purchases online.
Security
Security is of paramount importance when it comes to online payments. The gateway you choose should have a robust security system in place to protect your customers' information.
Service agreement & fees
Service agreements & fees can be major considerations when choosing a payment gateway. Some gateways have complex service agreements and charge high fees, while others are more affordable and easy to use. It's important to compare the different options and choose the one that best suits your needs.
Ease-of-navigation
Ease of navigation is another important factor to consider. The gateway should be easy to use for both you and your customers. It should be easy to navigate and have a simple checkout process.
Merchant account
Merchant account is another important consideration. Not all payment gateways offer merchant accounts, so you'll need to check before you choose one. Merchant accounts allow you to accept payments from a variety of sources, including credit cards, debit cards, and PayPal.
Easy integration
Easy integration is another key factor to consider. The gateway should be easy to integrate into your website, so there is minimal disruption to your business. It should also be easy to use, so you don't have to spend hours trying to figure it out.
Mobile optimization
It's also important to choose a gateway that is mobile-optimized, as an increasing number of customers are using their smartphones and tablets to make purchases online.
Top 5 payment gateways in Singapore
The following is our list of the most popular payment gateways in Singapore for you to try out. Let's explore what each has to offer for your business!
PayPal
Merchants that use PayPal are typically small businesses or individuals who are selling items or services online. PayPal is a convenient way for these merchants to receive payments from buyers because it is a fast, secure, and easy-to-use payment system.
In addition, you are capable of accepting payments from buyers in more than 200 countries and 25 currencies through PayPal. PayPal also offers a variety of payment options, including credit cards, debit cards, and bank transfers.
Pros:
Highly secured
Large merchant base
Easy to use
No fees for transactions made to friends and family
Cons:
High transaction fee for each purchase
Lack of compatibility with some e-commerce platforms
Aggressive account freezes
Stripe
Stripe is for online merchants who want to start and run their businesses without the hassle of learning about or dealing with payment processing. Stripe makes it easy to accept payments from customers all over the world. With Stripe, you can focus on your business instead of payments.
Stripe also has a wide variety of features that can help you run your business. For example, you can create recurring payments, set up subscriptions, and accept donations.
Payments can be processed in over 135 currencies, so you can charge customers in their native currency while receiving funds in yours. Plus, Stripe is always updating its features to make it even easier for online merchants to run.
A cost-conscious business can consider Stripe over PayPal since its fee for card transactions is 2.9% plus 30 cents, making it one of the cheapest payment gateways in Singapore.
Pros:
Low transaction fee
Easy to integrate with most e-commerce platforms
Frequent feature updates
Cons:
Less optimized for in-person retail businesses
High technical skill requirement for API tools
DBS PayLaH
DBS PayLah is a personal mobile e-wallet service that allows users to make payments and transfers easily and securely. This is a perfect choice for merchants who want to increase their sales by accepting payments from customers through smartphones.
With DBS PayLah, merchants can enjoy the convenience and security of online payments, without having to worry about handling credit card information or payment processing.
Pros:
High number of participating websites
Integrated bills and top-ups payment
Plenty of discounts and rewards
Fast, comprehensive support
Cons:
Small pool of affiliated merchant banks
Airwallex
Businesses that need to perform transactions quickly and simply should consider signing up for an Airwallex account.
With Airwallex, companies can handle international transactions easily, thus the company offers fast payment times. In addition, Airwallex offers the advantage of low transaction costs, providing a cost-effective choice for various firms.
In addition, Airwallex offers low transaction costs, making it a cost-effective choice for firms.
Pros: 
Fast and easy transaction
Excellent customer service
Cons:
Limited currencies pool
No physical branches
Paymate
Since Paymate is geared towards online merchants, it's considered greatly suitable for online businesses. With Paymate, it is possible to process payments in many currencies as well, hence you can easily accommodate customers from around the globe.
Pros:
Suitable for small businesses with fewer resources
Wide range of peripheral services (online payments, invoicing, recurring payments, etc.)
Friendly support for both local and international payments
Cons:
Unresponsive customer service
Limited currency options
Distinct guidance
New guide
Start reading to grow your Singapore E-commerce with minimal effort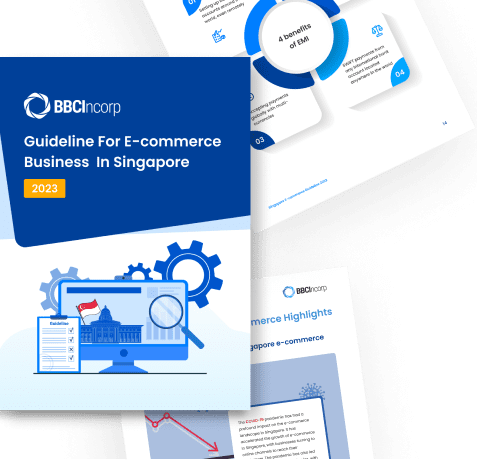 Other recommendable payment gateways
Aside from the aforementioned names, the following are several other common gateway providers and their characteristics:
| Payment Gateways | BrainTree | Paypal Express Checkout | Mastercard | Adyen |
| --- | --- | --- | --- | --- |
| Hosted or Integrated | Integrated / Hosted | Intergrated | Integrated/ Hosted | Integrated/ Hosted |
| Merchant Account | No | No | Yes | Yes |
| Payout Time | Depends on the banking relationship | 5 business days | 3-5 business days | Depends on the payment method and currencies |
| Currencies Supported | Over 130 | 25 | Over 150 | 138 |
| Payment Type | Multiple | Paypal | Multiple | Multiple |
Conclusion
So there you have it – our top five picks for payment gateways in Singapore. We hope this article has helped you make your decision.
In case you have any additional questions regarding business operation activities in Singapore, do not hesitate to contact us via service@bbcincorp.com or leave a message in the chatbox for more information.
Disclaimer: While BBCIncorp strives to make the information on this website as timely and accurate as possible, the information itself is for reference purposes only. You should not substitute the information provided in this article for competent legal advice. Feel free to contact BBCIncorp's customer services for advice on your specific cases.
Share this article
Get helpful tips and info from our newsletter!
Stay in the know and be empowered with our strategic how-tos, resources, and guidelines.