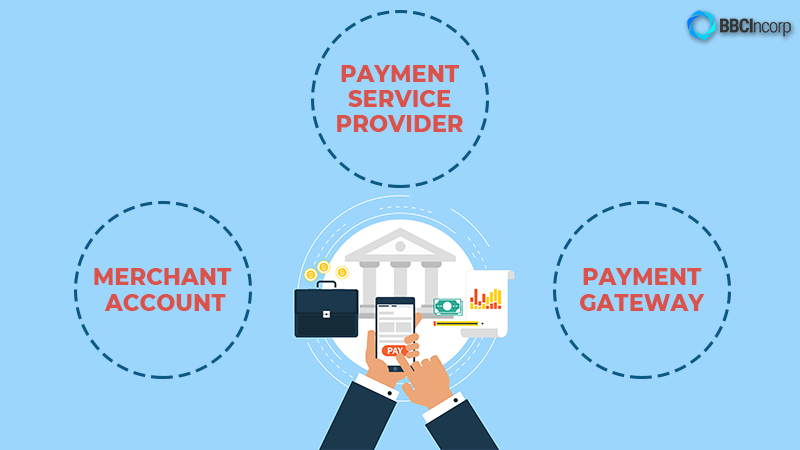 Have you ever wondered about the difference between merchant account and payment gateway? Or do you ask yourself which type of them suits your business. Here are some keynotes and a simple breakdown of a merchant account, a payment service provider, and a payment gateway. Stay tuned to find out!
What is a merchant account?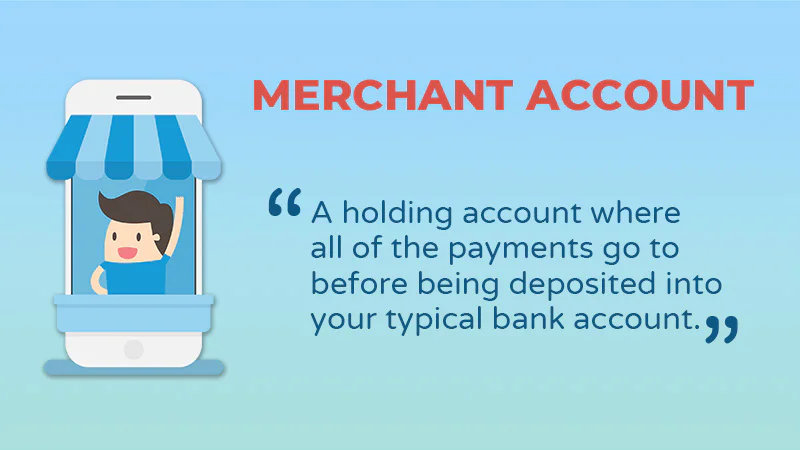 In simple terms, a merchant account is like a holding account where all the payments go before being deposited into your typical bank account.
A merchant account plays a role as a special bank account dedicated to receiving payments by online merchants. All the income from your online sales are stored in this account. Whether you sell physical products, subscriptions, or digital products, a merchant account remains the same. It's just an account to gather the transactions coming from your customers.
The revenue from your merchant's transactions is being deposited until the settlement date, which is usually once every week. Only then you can receive the funds to your regular accounts.
Now, this is a crucial note to all e-commerce store owners: you can only charge your customers through merchant accounts as only merchant accounts may collect online payments with credit and debit cards (Mastercard, Visa, or Amex).
After successfully applying for a merchant account, you will be assigned a Merchant ID (MID). It is the unique code provided to store owners by their payment processor.
What are high-risk merchant account and low-risk merchant account?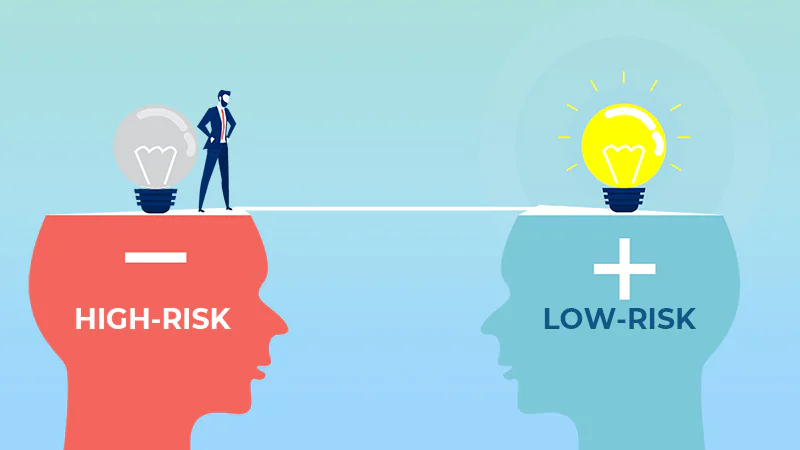 Before jumping into finding the ideal merchant service provider, you need to answer some questions beforehand.
Based on criteria that are developed by merchant service providers, your merchant account can fall into either one of the following: High Risk and Low Risk.
If your case falls into the High-Risk category, you must deal with a higher price than that of the Low-Risk Merchants. Besides being charged more, high-risk merchants also have strict contract conditions to minimize any possible risks.
Difference between merchant account and payment gateway
Think of a payment gateway is an interface working on top of a merchant account. It securely collects all the transaction details then passes them to your payment processor or acquiring bank.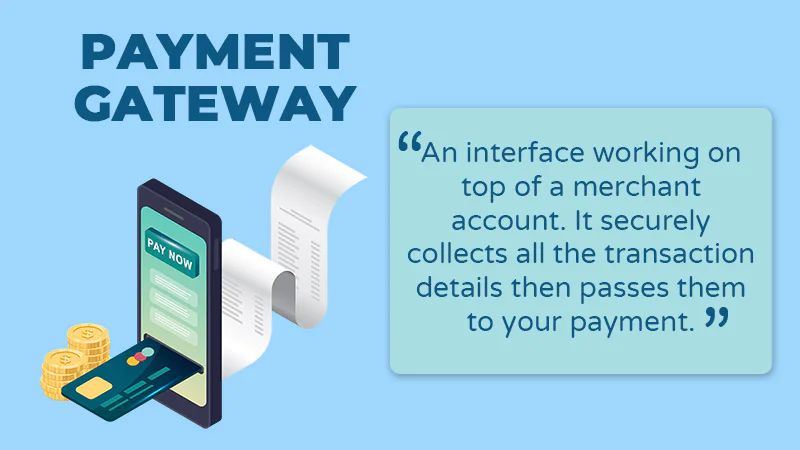 When your customers make an online payment, they do not interact with your merchant account, but the payment gateway. In simple words, a payment gateway handles:
Credit card payment forms on the front end
Transaction encryption
Verification systems on the back end
Most merchant account providers come with their own payment gateway. However, if you own a merchant account, then you will have tons of choices among payment gateways.
*Further clarifications of payment gateway vs payment processor
A payment gateway and a payment processor are two different entities that work together to enable payments via credit cards, debit cards, or other forms of electronic payment.
A payment gateway is an e-commerce application service provider that authorizes payments for online businesses and retail point of sale systems. It is the equivalent of a physical point-of-sale terminal located in most retail outlets. Payment gateways encrypt sensitive customer information such as credit card numbers, account numbers and other transaction details to ensure that this data remains safe during transmission.
A payment processor, on the other hand, is a company that processes an online merchant's payment transactions. It acts as a liaison between the customer's bank and the business owner's bank to verify and authorize credit card payments. Payment processors are responsible for verifying customers' credit card information, authenticating their identity, managing fraud prevention measures and collecting customer payments.
Both are critical components when it comes to online payments. Without either, the transaction process would be incomplete and customers would not be able to make payments online.
What is a Payment Service Provider (PSP)?
PSP is a quick method to accept online payments without the hassle to set up a merchant account.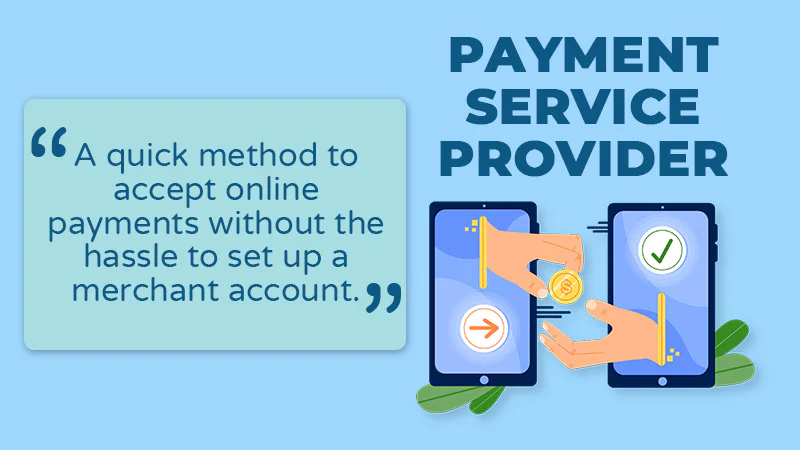 The PSP operates using a single merchant account with a single MID. Hence, each time a new merchant arises, a PSP just creates a new sub-account within the parent account, aggregating all the other sub-merchants. This is also why some people call a PSP a Payment Aggregator – they aggregate all the transactions from countless different merchants under one single account.
This can be considered as the fastest (and easiest) method to start receiving online payments. However, it also brings some significant disadvantages.
As mentioned earlier, when accepting payments with a PSP, you use a single MID with countless other merchants who are in the same neighborhood on the parent merchant account. And because you all use the same MID, the acquiring could evaluate you as one single merchant. Then, imagine if you ended up in a bad neighborhood with tons of chargebacks, frauds, and refunds, your transaction might be declined and your sub-account might consequently be suspended.
Another significant disadvantage is the lack of customization and flexibility. When you opt for a PSP instead of a merchant account, you usually cannot negotiate the terms and conditions of cooperation. You also can't negotiate the fees.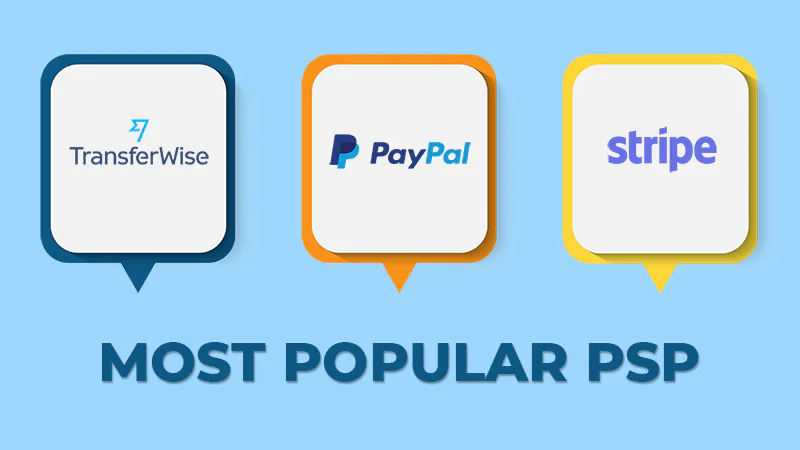 The most popular PSP on the market right now are Transferwise, Paypal, and Stripe.
Why should you open a Merchant Account?
Whether to open a merchant account or not lies in the nature of your business. To e-commerce businesses, merchant accounts are as fundamental as the goods themselves.
E-commerce requires a merchant account for merchants to receive payments from customers, offering an easy way for customers to make online purchases and providing added convenience for the business. Opening a merchant account is not the same as opening a business bank account but both can be related to each other. A business bank account is used for depositing and managing funds, whereas a merchant account does not store money – it only facilitates payment processing.
One of the things you should consider when deciding on your business banking options is the need for a merchant account. Read this blog for more information.
Setting up a merchant is not as simple as you think. In any case, whether what type of business you are, if you need a merchant account to operate, please consult with an expert or a trustworthy agent. At BBCIncorp, your business and you will be in the good hands of our experts. See more about how to set up a merchant account.
By now you must get a hold of the three concepts and the ins-and-outs related to each: merchant account vs payment service provider vs payment gateway. It doesn't matter that you are an e-commerce merchant or other type of business, getting to know and differentiating these concepts is a crucial step to run your business more effectively.
Disclaimer: While BBCIncorp strives to make the information on this website as timely and accurate as possible, the information itself is for reference purposes only. You should not substitute the information provided in this article for competent legal advice. Feel free to contact BBCIncorp's customer services for advice on your specific cases.
Share this article
Get helpful tips and info from our newsletter!
Stay in the know and be empowered with our strategic how-tos, resources, and guidelines.