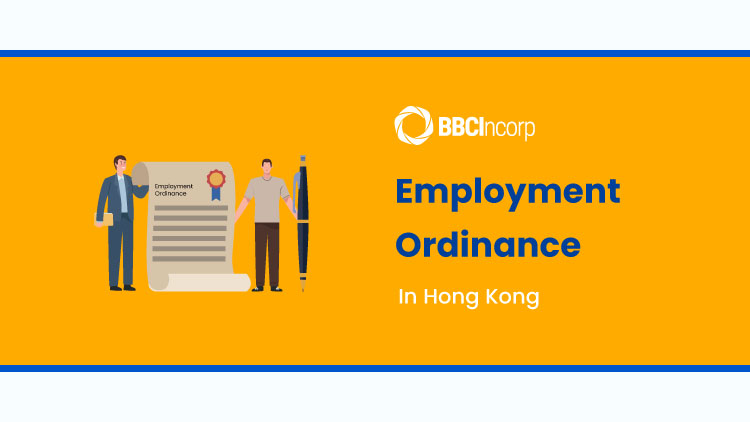 When hiring employees in Hong Kong, it is crucial to familiarize yourself with the legal obligations and procedures related to the recruitment process. A key aspect of this is understanding the Employment Ordinance, which serves as the primary legislation defining the essential terms and conditions that govern employment laws in Hong Kong.
To assist you in navigating this topic, we have put together a comprehensive guide that will help you grasp the Hong Kong Employment Ordinance better.
Overview of Hong Kong Employment Ordinance
The Employment Ordinance is a piece of legislation that governs various aspects of the employment relationship between employers and employees in Hong Kong.
It sets out the minimum employment standards and regulations to protect the rights and interests of both employers and employees.
Some of the key areas covered by the Employment Ordinance include:
Terms and conditions of employment;
Wages and payment;
Rest days and holidays;
Termination of employment;
Maternity and paternity leave, mpf contribution; and so on.
To whom does the Employment Ordinance apply?
The Employment Ordinance in Hong Kong is comprehensive and generally applies to the majority of workers, regardless of their working hours. However, there are certain exceptions to its coverage, which include:
Family members residing with the employer.
Employees covered by the Contract of Employment outside Hong Kong ordinance.
Crew members on ships not registered in Hong Kong or under the Merchant Shipping (Seafarers) ordinance.
Apprentices registered under the apprenticeship ordinance, except for some parts of the Employment Ordinance.
For instance, suppose a Hong Kong-based company employs a family member who lives in the same household. This family member would not be covered by the Employment Ordinance due to their living situation. Similarly, a crew member working on a ship not registered in Hong Kong would also be exempt from the Ordinance's provisions. These exceptions are designed to cater to specific employment scenarios that do not fit the general employment framework in Hong Kong.
Minimum Statutory Entitlements for employee in HK
Minimum Statutory Entitlements refer to the basic rights and benefits that employees are legally entitled to under the Hong Kong Employment Ordinance.
As an employer, you should be familiar with these entitlements and ensure that your employment contracts and practices align with these legal requirements.
Failure to comply with these minimum standards can result in legal consequences and damage to your company's reputation.
The statutory entitlements in Hong Kong include the following key provisions:
Minimum wages
The Employment Ordinance places a strong emphasis on regulating employee compensation to ensure fairness and equity. It offers a comprehensive definition of 'wages,' which encompasses a broad spectrum of payment types, including:
All forms of remuneration
Earnings
Allowances (e.g. traveling allowance, attendance allowances)
Tips
Service charges (i.e. calculated with respect to work done or work to be done)
Commission
Overtime payment, provided they are consistently paid; or their monthly average over the last 12 months is not less than 20% of the average wages for the same period.
The minimum wage in Hong Kong is currently set at HKD 37.50 per hour.
Working hours
Here are some key points related to working hours as outlined in the Employment Ordinance:
Maximum working hours
While the Employment Ordinance does not explicitly set a maximum number of working hours per week, it does indirectly regulate working hours by requiring employers to provide rest days and rest breaks. These provisions help ensure that employees do not work excessively long hours without adequate rest.
Rest days
Employees are entitled to at least one rest day per week. However, employers can designate another rest day within a continuous period of not less than 48 hours.
Rest days are an essential component of regulating working hours and ensuring employees have time for rest and leisure.
Rest breaks
The ordinance also specifies rest breaks during the workday. An employee who works for more than 5 hours is entitled to a meal break of not less than 30 minutes.
If an employee works continuously for more than 4 hours, they are entitled to a rest break of not less than 15 minutes.
It's important to note that specific industries and occupations may have their own regulations and guidelines regarding working hours and rest periods, and employment contracts may also specify working hours.
Statutory holidays
The Employment Ordinance regulates that employees are entitled to specific days off during the year, known as statutory holidays.
There are 12 statutory holidays in Hong Kong, and employees have the right to take these days off with full pay. If employees are asked to work on a statutory holiday, they have the option to receive either an alternative holiday or extra compensation.
Annual leave and sick leave
The Employment Ordinance in Hong Kong outlines the minimum statutory requirements for both annual leave and sick leave.
Employers are obligated to adhere to these provisions, ensuring that eligible employees receive their entitled leave.
Annual leave
Annual leave, often referred to as vacation leave or holiday leave, is a type of leave that employees can take for personal reasons such as rest, relaxation, travel, or other non-work-related activities.
Length of service: Employees are entitled to annual leave based on their length of service with the same employer.
Minimum annual leave entitlement: For employees who have completed at least three months of continuous service in Hong Kong, the minimum annual leave entitlement is 7 days.
Payment for unused annual leave: When an employment relationship terminates, employers are generally required to pay employees for any unused annual leave days.
Sick leave
Sick leave is a type of leave that employees can take when they are ill or experiencing a medical condition that prevents them from performing their job duties.
Employees are entitled to receive paid sick leave when they are certified as medically unfit for work. The duration of sick leave and the rate of sick leave pay depend on the length of service.
Termination of contract
The ordinance provides regulations and guidelines for the termination of employment contracts in Hong Kong.
Here are the key points you need to know:
Notice period
According to the employment contract, both employers and employees are required to give notice when terminating employment. The length of the notice period depends on the employment contract terms or statutory minimums, which increase with the employee's length of service.
Payment in lieu of notice
Employers can choose to pay employees in lieu of notice instead of providing notice, and employees can offer to pay employers in lieu of notice if both parties agree.
Termination without notice
Employers can terminate employment without notice or payment in lieu of notice for serious misconduct or valid reasons such as redundancy, but they must justify such terminations.
Severance payment
Employees with at least 24 months of continuous service may be entitled to severance pay if they are terminated by the employer for reasons other than serious misconduct or redundancy.
The ordinance also addresses wrongful termination, outlining circumstances where termination is considered unlawful, such as firing an employee for discriminatory reasons or in retaliation for exercising their legal rights.
Employee compensation
Unlike common sense in other nations, Hong Kong has a different approach to the meaning of employee compensation. Specifically, this compensation is primarily intended to cover injuries and illnesses resulting from work-related activities. This approach is governed by the Employees' Compensation Ordinance, closely linked to the Employment Ordinance.
Businesses operating in Hong Kong must adhere to these regulations to ensure that employees who suffer injuries or diseases due to their work receive proper compensation.
Under this ordinance, it is mandatory for all employers to carry insurance coverage that protects them from financial liabilities related to work-related injuries or diseases.
This requirement serves the dual purpose of providing financial security to employees in case of such incidents and ensuring that employers are fully prepared to meet their legal responsibilities.
The specific amount and duration of compensation are determined based on the severity of the injury or illness and its impact on the affected employee's earning capacity.
Conclusion
In this article, we've explored the important elements of the Employment Ordinance, including topics like wages, working hours, leave entitlements, and termination procedures.
If you're embarking on a business venture in Hong Kong, it's crucial to ensure that you adhere to the Employment Ordinance to maintain a lawful and ethical operation.
Should you seek assistance with setting up your business in Hong Kong, please feel free to contact us at service@bbcincorp.com for practical support and guidance.
Frequently Asked Questions
How many sick days do you get in Hong Kong?
You earn two paid sick days per month for the first year of employment in Hong Kong. After the first year, you earn four paid sick days per month. The total can add up to a maximum of 120 days.
How many days is maternity leave in Hong Kong?
In Hong Kong, maternity leave lasts for 14 weeks. During this time, the pay is 80% of the Average Daily Wages (ADW) the employee earned in the 12 months before the start of the maternity leave. This pay is given on the employee's regular payday.
Who has the right of abode in Hong Kong?
A permanent Hong Kong resident has the right of abode as stated in Article 24(3) of the Basic Law. This means they can legally enter and leave Hong Kong, accept any job, study, or start a business as per section 2A of the Immigration Ordinance.
Is social security included in the Employment Ordinance?
No, social security is not included in the Hong Kong Employment Ordinance. The Ordinance focuses on employment terms like wages, leave, contract termination, and unfair dismissal protection. Social security, however, is managed through separate schemes like the Mandatory Provident Fund (MPF), a compulsory pension plan for employees and self-employed individuals.
Disclaimer: While BBCIncorp strives to make the information on this website as timely and accurate as possible, the information itself is for reference purposes only. You should not substitute the information provided in this article for competent legal advice. Feel free to contact BBCIncorp's customer services for advice on your specific cases.
Share this article
Get helpful tips and info from our newsletter!
Stay in the know and be empowered with our strategic how-tos, resources, and guidelines.