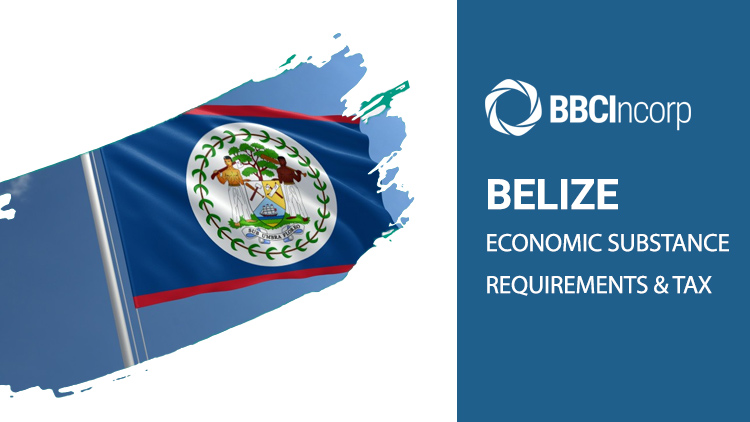 Understanding the complexity of these legislative changes and the impact they carry, in what follows, BBCIncorp will walk you through the most important specifics of these changes in an easy-to-capture manner. Let's see below!
Keynotes for IBCs in relation to Belize Economic Substance Requirements and Tax Matters
The Economic Substance Act of Belize took effect on 11 October 2019. The issuance of this Act is to prevent entities from taking advantage of Belize corporate structures to earn profits but not representing the real economic situation in Belize.
Key highlights of the Belize Economic Substance Act (ESA) that you must know:
The scope of the economic substance requirements
Criteria for satisfying economic substance requirements
How to meet economic substance requirements
In respect to Belize ESA, it is also crucial for in-scope entities to understand the tax implication on specific circumstances.
Below is the illustrative summary of Belize Economic Substance Requirements and Tax Guides to facilitate better understanding for entities, especially Belize IBCs on the above-mentioned matters:

Feel free to chat with BBCIncorp if you need to know more about Belize's economic substance as well as tax issues!
In case you are still uncertain about Belize and wish to find another option totally tax-free, BBCIncorp recommends another ideal company formation solution that matches your needs – that is Seychelles Company Formation.
For more information email us via service@bbcincorp.com to consult our advisors!
Disclaimer: While BBCIncorp strives to make the information on this website as timely and accurate as possible, the information itself is for reference purposes only. You should not substitute the information provided in this article for competent legal advice. Feel free to contact BBCIncorp's customer services for advice on your specific cases.
Share this article
Get helpful tips and info from our newsletter!
Stay in the know and be empowered with our strategic how-tos, resources, and guidelines.