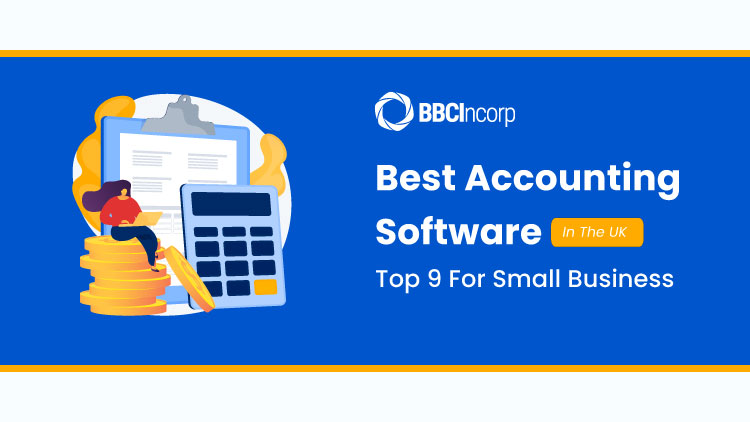 Explore what accounting software is
Accounting software will oftentimes function as a platform where your business records its expenditures and income, processes invoices, as well as curates comprehensive financial reports of such activities. A complete accounting system will also keep track of an organization's assets, liabilities, revenues, and expenses.
All of the tasks mentioned will be carried out with the help of automation technology which will save you loads of time on any humdrum and repetitive work. By keeping meticulous records of these transactions, financial statements such as balance sheets, income statements, cash flow statements, and statements of stockholders' equity can be generated on a quarterly and annual basis.
Pros of using accounting software
Accurate financial processing
Accounting software will eliminate any calculation mistakes that could happen during manual bookkeeping.
Your progress will be automatically saved on the system
You can easily produce insightful and eye-catching data visualization.
Up-to-date and convenient integration
By connecting with the local and international banking systems, accounting software allows businesses to process transactions with ease.
Boost efficiency and productivity
Thanks to automation, your business' personnel can focus on other commitments that require more expertise and manpower.
Cons of using accounting software
Adopting accounting software might incur significant costs on your budget compared to a paper-based system.
The transition from a manual system to automated software can be quite a challenge for accountants.
Storing and backing up information on external servers can expose your business to hackers and data leakage.
Unqualified customer service
When malfunction happens, assistance might not be apt and timely to solve your issues.
Accounting Software or Outsourcing?
Using accounting software is not everyone's cup of tea, some businesses outsource accounting functions to relieve themselves of this time-consuming task.
With BBCIncorp accounting service, you gain access to a full-service accounting team dedicated to the safety and success of your business.
What to consider for accounting software?
To avoid making any rash decisions, here is a checklist of some essentials for you to consider.
The first requirement for an accounting system is the ability to perform general financial management tasks such as recording orders, transactions, and generating reports.
However, depending on your business's distinct nature, you might want to look for software that was designed to specifically accommodate your industry. For instance, e-Commerce businesses would prefer if the accounting software has easy integration with platforms such as Amazon, Shopify, Taobao, and so on.
A business' ledger is where they keep all of the sensitive data regarding their financial situations.
Accounting software nowadays will often allow you to save and back up data on external servers online which can eliminate the risks of physical hazards to desktop-based data. However, look out for software that offers multiple authentication factors to ensure data leakage does not happen to your bookkeeping system.
Once processed in the company's software, your transaction will oftentimes need to go through the bank.
Choose a system that integrates with your bank of choice so you do not need to switch to a different platform to complete the payment.
Cloud-based accounting software allows you to access the ledger from anywhere and automatically save the information you enter.
With a cloud-based system, you can easily share access to such documents and data with others, for instance, an accountant or a bookkeeper.
When searching for a new accounting system, one of the most important criteria to evaluate is how user-friendly it is. The program is meant to make accounting and bookkeeping easier.
Select an accounting software that not only streamlines your financial processes but also presents you with comprehensive reports and charts in a few simple steps.
Multi-currency transactions
This factor is crucial to businesses that handle international orders and payments. One of the greatest benefits of the internet is the way it has shrunk the gap between retailers and their customers. These days, even the smallest businesses have international customers.
If this is your case, look for accounting software that supports dealing in multiple currencies. It should also be able to convert currencies and handle exchange rates at your whim. These deals should be reflected in your home currency as well.
Top-rated accounting software for UK small businesses
We have made a list of the 7 most competitively priced accounting software which also offers a wide range of functions aside from usual bookkeeping features. Check them out below:
Xero – The best option for scalability
The great thing about Xero accounting software is that it can be tailored to your specific needs and is highly scalable. Because they work with 800+ other business apps, they've become so popular.
When compared to accounting software that has per-user pricing, Xero's subscription plans offer limitless access for your staff. If your business expands, you can add new users to your account at no extra cost.
They provide everything an accountant would need to complete their work, with an emphasis on streamlining processes to minimize administrative burdens. If you're interested in trying out Xero but aren't ready to commit to a subscription just yet, you can get a free 30-day trial to see what it's like.
Credit card information is not required, and there is no commitment to keep using the program.
Pros
Works well with many other business apps
Offers inventory management features
Imports bills from email  automatically
Offers project-based expenses tracking function
Cons
Does not offer phone support
Pricing
Starter — £14 per month
Standard — £28 per month
Premium — £36 per month
Quickbooks – The best software overall
Quickbooks is used for accounting tasks by over 4.5 million businesses worldwide. With so many great features and the most transparent, affordable pricing available, it's easy to see why this platform is so popular.
Like many other accounting software programs, Quickbooks features a dashboard that displays crucial metrics like revenue, costs, and net income as soon as you log in.
It supports complete double-entry accounting with a multitude of reports and complex accounts charts, along with individualized billing and invoicing, stock management, payroll functions, support for several currencies, and a whopping 400 more extensions.
Sales receipts can be generated automatically, transactions may be split, bills can be scheduled, and there are categories for things like a storefront, product kind, and price range.
Pros
Cloud-based platform
System is updated frequently
Project management features
Customized receipts available
Cons
Limited number of users
Hard-to-navigate display for desktop users
Pricing
The Self-Employed Plan — £8 per month
The Simple Start Plan — £12 per month
The Essentials Plan — £22 per month
The Plus Plan — $32 per month
The Advanced Plan – £70 per month
Freshbooks – The most user-friendly option
FreshBooks is minimally designed and feature-rich billing software available today. All accounting software includes some sort of invoicing function, but FreshBooks's intuitive interface and low learning curve made it our top pick.
With just a few clicks you can add billable time and expenses, modify the invoice's look and feel, and establish payment schedules, reminders, and penalties.
The platform is perfect for sole proprietors, independent contractors, and small enterprises. In addition to their well-known accounting features, Freshbooks provides an entire array of administrative tools.
Pros
Reasonable pricing plan for new businesses
Simple and straightforward to use
Offers a comprehensive suite of tools
Accommodate customizable invoices
Cons
Mobile functions are limited
Additional costs may be charged
Pricing
Lite — £5.5 per month
Plus — £9.5 per month
Premium — £15 per month
Zoho Books – The best option for project management
For sole proprietors and small firms, Zoho Books is an excellent online accounting solution. In particular, individuals who deal with clients from other countries.
In addition to competitive cost, the product's robust ecosystem is a major selling point. Zoho provides over 40 companion cloud apps that cover most business processes, eliminating the need to connect to third-party apps.
The Zoho suite of products includes customer relationship management (CRM), project management (PM), collaboration (chat, online bookings), and business intelligence (BI) solutions.
Pros
Helps businesses dealing with international customers easily
Offers a suite to help business customer relationship
Offers a free plan with ample functionalities
Cons
No payroll processing, tax projection, or report to the board of directors included
Not suitable for a big corporation that requires more complex accounting functions
Pricing
Free — 1 user and 1 accountant
Basic — £39 per month — (3 users)
Standard – £79 (5 Users)
Professional — £199 per month — (10 users)
FreeAgent – Top pick for UK limited company
The platform has a dedicated plan for limited companies that do not have accounting experience. With minimal effort, you can input as many customers or tasks as you need. Time tracking and multi-user permissions make it simple to monitor remote freelancers.
Invoices can be generated quickly, and payment reminders are automatically configured to be notified on the specified due dates. With FreeAgent, keeping track of your tax obligations is a breeze. Through the platform, you can quickly calculate your net income and submit your tax return to HMRC.
Pros
Sales tax assistance service
Provides a 30-day trial for new users
Affordable pricing plan
Cons
Limited amounts of dashboard preferences
Lags behind in integrations
Pricing
For a limited company, the price is £14.50 per month for the first 6 months, after that £29 month + VAT if you pay monthly.
You can get a free account under certain conditions (e.g., having a bank account with NatWest, Royal Bank of Scotland, Ulster Bank NI).
Sage – Accounting software with the best customer support
Sage Business Cloud Accounting is a robust accounting solution at a reasonable price, catering to a user base of over 6 million. The basic package includes features like automatic invoicing, payment tracking, and bank reconciliation.
As an added bonus, Sage also provides a personalized invoice template to help freelancers create a good impression with their clients. Furthermore, this program may be used to manage stock, monitor costs, and produce comprehensive reports.
Pros
Affordable pricing plans
Great customer supports
Customizable templates
Free trial of 30-day for new users
Cons
Outdated interface compared to competitors
Has no integration for payroll
Pricing
Accounting Start — £12 + VAT per month (1 user)
Sage Accounting — £26 + VAT per month (multiple users)
Crunch – Best for UK sole proprietorships
Crunch Accounting is an online accounting service that's popular among freelancers and sole traders in the UK, providing free software to help keep accounts in order.
You are not required to utilize Crunch for anything beyond bookkeeping; however, certain plans do offer accounting services like VAT and tax reports.
Crunch may lack in features variety, but it does prove to be useful ones. In order to avoid a call from HMRC, the program can do things like automatically reconcile bank statements and draw attention to any inconsistencies.
This program also has a payroll component that lets single praetors manage their own paychecks and calculate payroll taxes as they go.
Pros
Annual assessment is run automatically
Bank statement reconciling function
Features are beginner-friendly
Price is suitable for small businesses
Cons
Limited functions compared to competitors
Pricing
Free — 1 user and 1 accountant
Sole Trader — £12.25 per month
Limited Company — £19.75 per month
Limited Company Premium — £57.75 per month
Small Business — £98.25 per month
Wave Accounting – Free accounting software for small businesses
If you own a small business with fewer than ten employees, Wave Accounting is an excellent choice for you.
Even those with no prior accounting experience will find this accounting platform easy to use. You can manage bookkeeping, expense, and invoicing all in one place with internal integrations.
Pros
Completely free to use
Unlimited income and expense tracking
User-friendly and approachable interface
No limit on the number of users
Cons
Functionality is limited for larger businesses (e.g., no time tracking or inventory management)
There is no phone support, and only paid services have access to live chat support (Wave Payments and Payroll)
Pricing
Wave Accounting is free to use, but for more advanced features such as payment or payroll, you must pay service fees.
Clearbooks – Best for business reporting
ClearBooks Accounting is straightforward cloud accounting software designed for small businesses and start-ups in the UK.
Through its simple and intuitive interface, Clear Books offers a variety of features designed to save time and encourage client collaboration.
In addition to the standard functionality you'd expect from an online accounting solution, Clearbooks offers automation tools and specialized functions such as auto-calculated tax and email reminders, automated bank feeds, multicurrency, and so on.
Pros
No obligation 30-day trial for businesses of all sizes
Variety of features and excellent visual reports
Support is provided via phone, mail, and one-on-one sessions.
Cons
Limited dashboard customization
Pricing
Small business plan: £6 per month with a 50% discount for the first three months
Large business plan: £13/month, with a 50% discount for the first three months
Conclusion
Accounting software is a smart, scalable solution for your business, especially if you have no prior financial accounting experience.
There are numerous worthy options, but the best accounting software should make managing your profits, losses, taxes, and invoicing process simple.
Whether you own a small business or work for yourself in the UK, we hope our list of top-rated accounting software provides you with useful information to help you choose the best one for your needs.
If you have any questions or queries about accounting & auditing in the UK, feel free to contact us at service@bbcincorp.com for practical advice.
Disclaimer: While BBCIncorp strives to make the information on this website as timely and accurate as possible, the information itself is for reference purposes only. You should not substitute the information provided in this article for competent legal advice. Feel free to contact BBCIncorp's customer services for advice on your specific cases.
Share this article
Get helpful tips and info from our newsletter!
Stay in the know and be empowered with our strategic how-tos, resources, and guidelines.