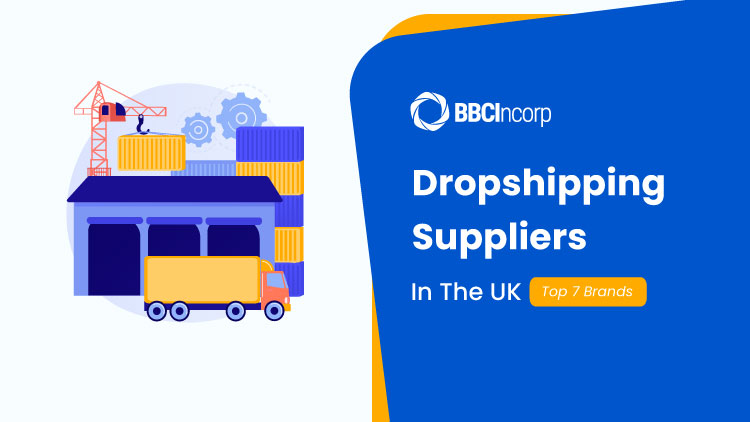 As such, the role that the vendor plays in this model is substantive since they will be in charge of most of the steps along the way. If you are looking to start a dropshipping attempt, selecting a trustworthy and credible supplier is what you should first prioritize.
Let's delve into a list of top dropshipping suppliers in the UK and how you can pick the most suitable one for your desired business.
7 most trusted dropshipping suppliers in the UK
Dropshipping in the UK is hailed as a highly prospective market due to the high demand within the region accompanied by relatively low competition in terms of this new e-Commerce business model. The country is also a house to numerous reliable dropshipping suppliers that offers a broad range of selections for merchants.
Explore our top 7 most trusted dropshipping vendors in the UK below:
Avasam
Avasam is an automated dropshipping platform that offers you everything you need to find and sell premium products.
Suppliers who are interested in working with Avasam must first go through Avasam's supplier verification method.
Most of the product categories offered by Avasam have margins of 40 percent or higher, providing ample room for dropshipping, advertising, and other forms of marketing expenditure. Avasam shows both the wholesale cost and the recommended retail price (RRP) so that you can simply calculate a pricing point.
Pros
Avasam offers a generous free trial for all of its features. Once you have decided to upgrade to paid services, the cost is quite reasonable for small and medium businesses
Most of Avasam's clients' feedback mentioned how helpful and amicable their customer service is
All of the vendors you interact with through the Avasam platform are guaranteed to be reliable because of the company's rigorous supplier verification process.
Avasam runs more than 60+ partnerships and integration programs with other platforms and applications
Cons
Currently, Avasam only ships in the UK and does not offer an international shipping service
While PayPal can be used to collect payments through your preferred sales channel, it cannot be used on the Avasam platform to pay suppliers, so you will need to register a payment card instead
AliExpress
For good reason, AliExpress has become one of the most well-known names in the dropshipping industry. Alibaba, the largest online marketplace in the world, owns and manages the site.
There are millions of products available, and the platform takes care of almost everything else you need to run a successful dropshipping business. There's no need to worry about shipping or inventory tracking, and you can choose from millions of products to create a diverse catalog for your customers.
Pros
AliExpress offers a wide selection of niche products
The brand is known for having low prices throughout the board. Because of this, your profit margin will increase, making it simpler to maintain profitability
AliExpress also offers a cashback rebate of 4.3%-5.9% on all purchases made on the platform
Cons
If you use pictures of products sold on AliExpress on your website, customers can easily find a cheaper alternative through a simple image search
Suppliers on this platform might inform you that your product will be shipped directly from the UK while actually, they are shipped from China instead
Modalyst
Online retailers can use Modalyst which automates the dropshipping process. It has a wide variety of reliable suppliers and products, as well as automated tools that make it easy to launch a dropshipping business.
The online marketplace AliExpress is a formal partner of Modalyst. As a result of this collaboration, e-Commerce business owners have access to AliExpress' Dropshipping Center, analytics on popular products, and a set of tools to import and sell AliExpress goods on their websites.
The Wix e-Commerce platform can be integrated into the site as well.
Pros
Quick and swift fulfillment services
High volume of products from different categories with higher quality
White label program to facilitate branding
Partnerships with Shopify, BigCommerce, and Wix
Cons
All transactions will incur a 5% charge
Fewer products in the cheaper range
Oberlo
Due to its convenient integration with Shopify, Oberlo has become a household name in the dropshipping industry.
This add-on contains a catalog where you may locate a wide variety of goods. You can see a seller's overall rating, how many items they've sold, and how many people have viewed their profile page, among other useful metrics, all from the dashboard.
With the free basic plan, you can get started right away and try out the various tools at your disposal with no risk. Oberlo offers both free and paid programs, the latter of which allows for a greater volume of sales.
Pros
Excellent products that integrate perfectly with Shopify
Advanced interface design
Products from AliExpress can be imported quickly and easily
Wide variety of goods
Account registration is free
Cons
Exclusive to Shopify Online Stores
Shipment tracking is not supported
Printful
When it comes to "print on demand" sales, Printful is a popular dropshipping option. You may want to check out Printful if you're thinking about selling apparel, accessories, or other handmade items featuring your designs.
The company imprints bespoke designs onto goods such as caps, and mugs, and even throws pillows, at the request of the consumer. You won't need any initial investments in equipment or stock, and Printful's three-day shipping guarantee will give you peace of mind.
Pros
Fast and simple operation
There aren't any recurring costs or minimum order requirements
High-quality, private-labeled goods
Marketing assistance is on hand
Connectivity to well-known systems
Provision for replacement of lost or damaged parcels
Numerous opportunities for customization
Cons
Designed primarily for artists and designers
The initial cost of certain products is quite high
SaleHoo
What makes SaleHoo stands out from other dropshipping platforms mentioned is its directory system. There is a yearly membership fee associated with using the SaleHoo wholesale directory, which is a database of recognized wholesalers and dropshippers.
For only £50 a year (or £93 for life), you can gain access to one of the largest handpicked lists of foreign suppliers who have all been verified as reliable.
The SaleHoo sales team is there to help out everybody who uses the SaleHoo Directory. Online, over the phone, or via email, they are there to answer your questions and help you navigate the marketplace, plus they offer seller training.
Pros
All vendors on SaleHoo are verified and vetted through strict procedures
SaleHoo also runs a 100% satisfaction program which allows a refund if you report that your experience with them was poor
Excellent customer service
Cons
It only works as a suppliers directory with fewer functions compared to other all-inclusive dropshipping platforms
The Wholesaler
The Wholesaler is also a directory used for merchants to search for the most suitable manufacturer.
In 1999, when the internet was still maturing, The Wholesaler was founded. Many developments have taken place since then, and The Wholesaler has amassed a sizable database of wholesale and dropship vendors. Unlike other directories, it isn't trying to amass the most suppliers but rather the most reliable suppliers.
This is why they take the time to personally vet all of the vendors listed in their directory.
Pros
Vetted list of supplier
Optimized user interface
Cons
Limited categories compared to other platforms
Whole-sale focused
Factors to consider while selecting your dropshipping vendor
If you are looking to make a board to compare aspects of different dropshipping suppliers in the UK, these factors should rank highest in terms of priority:
Your products define and determine the success of customer retention. No matter how good your marketing campaign or how fast your shipping is, the customers' decision to come back to your business will rely mainly on the quality of your products.
What we advise is to first order from your chosen vendors to test out what they have to offer before actually running with them.
Shipping and order processing time
Since dropshipping is such a competitive industry, you must work with suppliers that can ship orders swiftly to give you an edge.
When you place an order with a dropshipping supplier, you can expect to pay a "per-order" fee. This is quite reasonable considering the effort required to pack and dispatch your order. However, some vendors take advantage of this and demand excessive rates. We suggest that you crunch the numbers to determine whether or not you can still make a healthy profit after factoring in the fee.
Some dropshipping providers allow you to sign up without spending a dime, while others require ongoing payments or a one-time charge. The monthly subscription prices of a premium dropshipping provider may seem manageable at first, but they can soon add up when factored in along with your other fixed monthly expenses.
Helpful and experienced customer service
The top dropshipping companies will have round-the-clock support staff ready to assist you with anything from processing refunds to troubleshooting technological issues.
In addition, excellent dropshipping suppliers will provide you with comprehensive product descriptions, a comprehensive FAQ section, a fair return policy, and recommendations for the fastest and most cost-effective shipping options.
Conclusion
Understanding the concept of dropshipping and its pros and cons is extremely vital for you to start your e-Commerce venture in the UK. BBCIncorp can help consult and assist you in forming your company with ease. Feel free to drop us a message via service@bbcincorp.com for more actionable advice.
Frequently Asked Questions
Is dropshipping a lucrative business in the UK?
Yes, if you're seeking a low-cost business idea that can be implemented in many countries, including the UK, then dropshipping is still a good option. The popularity of "dropshipping" as a search keyword has skyrocketed in recent years.
Once you have had an online store set up, all you need to do is keep adding products and checking to see that orders are being completed properly. You are neither investing in any stocks nor are you holding any stocks in storage. Until a buyer makes a purchase, you have no obligation to ship the promised product to them.
Is dropshipping legal in the UK?
Yes, since dropshipping is only a business model, it is entirely legal in the UK. Plus, in order to avoid legal consequences, you must register your online business in the United Kingdom.
Disclaimer: While BBCIncorp strives to make the information on this website as timely and accurate as possible, the information itself is for reference purposes only. You should not substitute the information provided in this article for competent legal advice. Feel free to contact BBCIncorp's customer services for advice on your specific cases.
Share this article
Get helpful tips and info from our newsletter!
Stay in the know and be empowered with our strategic how-tos, resources, and guidelines.