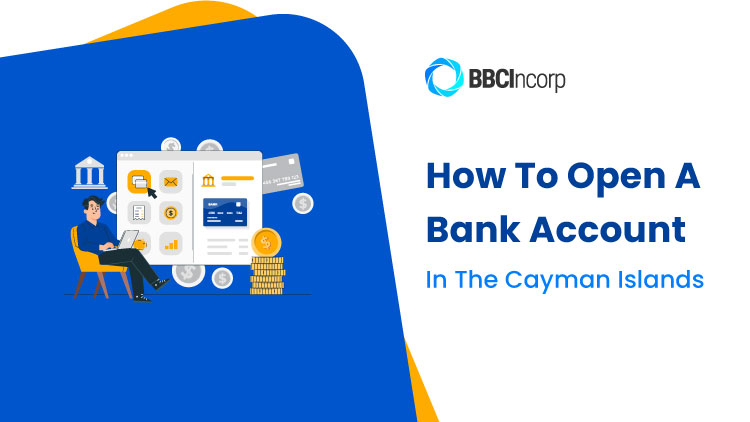 To help you navigate the process of opening a bank account in the Cayman Islands, we will offer you a comprehensive overview. This will encompass the necessary requirements, recommended banks, and valuable tips to facilitate a seamless account opening experience.
Cayman Islands as a jurisdiction
Overall, the Cayman Islands has long been known as a premier international financial center and leading jurisdiction for offshore banking, investment funds, and structured finance transactions.
The region has been offering a highly attractive business and investment environment, which has made it a popular choice for many individuals and corporations looking to establish an onshore or offshore presence.
The Cayman Islands are famous for their:
Favorable tax regime with a solid regulatory framework for investors, entrepreneurs, and high-net-worth individuals
Highly developed financial services sector, including banking, insurance, asset management, and securities trading
The largest sectors are banking, hedge fund management, and captive insurance
Home to more than 100 banks and 119,000 international companies
And so forth (which we will go into detail in the following sections)
However, international regulations and compliance standards do apply to the Cayman Islands, especially non-citizens, which means businesses and individuals are responsible for complying with them strictly.
Penalties for violations
Corporate entities operating in the Cayman Islands that violate local laws and related regulations may be fined, suspended, or revoked licenses as per the law.
Why open a bank account in Cayman Islands
First off, the Cayman Islands is considered one of the most stable and secure offshore financial centers in the world. Its banks are regulated by the Cayman Islands Monetary Authority (CIMA), which has a reputation for being a strong and effective regulator.
Here are various vital benefits to exemplify:
Financial privacy
Account holders in the Cayman Islands are protected by strict bank secrecy laws, which provide an excellent level of privacy and security. Confidentiality can help protect assets by making it more difficult for creditors or other parties to identify and seize them.
Asset protection
The Cayman Islands offers a range of legal facilities that can be used to protect assets, including partnerships, limited liability companies, and foundations. For example, LLCs in the Cayman Islands are not required to disclose the names of their owners, which can provide an additional layer of protection.
Business owners can also choose to set up a trust to protect their assets. Trusts in Cayman can be structured in various ways to protect properties from creditors, lawsuits, and other risks.
The Cayman Islands is also home to many insurance companies. Insurance provides a way to transfer risk to an insurance company in exchange for the payment of premiums. In the event of a loss or damage to assets, insurance can provide financial compensation, which can protect the value of the assets.
Tax advantages
The Cayman Islands has a favorable tax regime, with no corporate tax, capital gains, gift taxes, inheritance taxes, sales taxes, withholding taxes (on dividends, interest, or royalties paid to non-residents), and value-added taxes. It becomes an attractive destination for individuals and businesses seeking to minimize tax liabilities.
Access to a wide range of financial services
The Cayman Islands is a well-established financial center, offering a range of banking, investment management (thanks to the world's largest hedge funds and private equity firms), fiduciary services, trusts, insurance, real estate, property management, and many more.
Stable political and economic environment
The Cayman Islands is a British Overseas Territory with a stable political and economic environment and a well-developed financial infrastructure. The jurisdiction has a diversified economy, with a strong financial service sector and a growing tourism industry.
Overall, the Cayman Islands' characteristics as a jurisdiction provide a predictable and reliable framework for international business and investment, so incorporation in the region would be a smart decision regardless of whether your enterprise is domestic or offshore.
Note
Please keep in mind that working with a qualified professional is extremely crucial to ensure that you comply with local laws and regulations and take advantage of the opportunities available in the jurisdiction.
A few setbacks you need to consider
It's always a good idea to do some research on the potential setbacks of any location before incorporating a company so that you can make an informed decision about what's best. Ideal as the Cayman Islands seems to be, there are several difficulties to consider:
Limited local market
While the Cayman Islands is a well-established financial center, the local market is limited in scope. This can be particularly true for businesses in certain industries, such as retail, where there is limited demand for certain products or services.
High cost of banking
Many of the banks operating in the region specialize in providing services to high-net-worth individuals, corporations, and other financial institutions, and as a result, they charge higher fees and rates. Banks operating in the region must comply with a range of regulations and requirements, which can be expensive.
Natural disasters
Cayman is prone to natural disasters such as hurricanes and earthquakes. These can cause damage to bank facilities, making it difficult for banks to operate normally. This can lead to disruptions in services and delays in processing transactions.
To mitigate the impact of these setbacks, banks in the Cayman Islands have developed coping solutions such as comprehensive disaster preparedness, business continuity plans, or strategies specializing in niche markets that have a global reach.
The Cayman Islands might not be an ideal destination for everyone. Make sure to carefully weigh the pros and cons with local experts before making any decisions on how to open a Cayman Islands bank account.
How to open a bank account in the Cayman Islands
The process of opening a bank account in the Cayman Islands can be more complex than in other jurisdictions, but as long as you adhere well to the necessary procedures, your business will be off to a great start.
Step 1: Choose from the best banks
Research and compare the different Cayman Islands banks to determine which best meets your needs and requirements. To name a few, the top well-established banks operating in the Cayman Islands are:
Butterfield Bank – The reputable and well-established name
Butterfield is among the largest banks in the Cayman Islands, with many branches and ATMs throughout the jurisdiction, along with efficient online and mobile platforms. The bank is known for its customer-centric personalized solutions.
Cayman National Bank – Running the widest ATM network in the region
Cayman National Bank is a leading name with a Category A banking license, offering premier domestic and international financial banking services. If you plan to become a local, their ATM network in the jurisdiction available at all times would be helpful.
PROVEN Bank (Cayman) Ltd – High-quality service for offshore accounts
Formerly known as Fidelity Bank (Cayman) Ltd., PROVEN Bank is a well-regarded offshore bank with competitive interest rates. Despite being newly established, its solid international presence enables the system to serve clients worldwide.
Scotiabank Cayman – The award-winning digital bank brand
The brand is honored as "Global Finance's World's Best Digital Banks 2022", and "Best Bank for 2022 in the Cayman Islands" by Global Finance Magazine (New York). Scotiabank offers foreign currency business accounts, reducing exposure to exchange rate fluctuations.
Tips
Wonder which can be the best bank for your Cayman Islands company? Try our Banking Tool now for a more specific decision.
Step 2: Determine the type of account you need
Decide whether you need a personal or business account and choose the type of account, such as a checking, savings, or investment account.
A Cayman bank account managed for you may offer a range of investment products, such as stocks, mutual funds, and bonds, which are commonly associated with higher professional fees. However, they can provide a significantly greater return when administered well.
Step 3: Gather the required documentation
Cayman Islands residents may have fewer documentation requirements for opening a bank account, as the government may already have access to your information. Moreover, you may also qualify for services and products available only to residents.
Non-residents can open accounts if they have ties to the islands (personal, business, or residential connection), even without being present, but you may be subject to greater scrutiny, higher fees, more documentation, and operation tracking.
In general, the common requirements for opening an offshore bank account in the Cayman Islands as a non-resident may include the following:
Proof of identity: a valid passport or other government-issued photo identification
Proof of residence: such as a utility bill (less than three months old) or other documents that verify your residential address
Bank reference: documents from your existing bank or financial institution with your bank history
Source of funds: You may need to provide information about the fund sources you plan to deposit in the account
Minimum initial deposit: depending on the bank and the type of account (generally from a few thousand to a hundred thousand dollars for a reputable one)
As a foreigner, there is a high chance you would be required to comply with additional regulations, such as those related to anti-money laundering (AML) and know-your-customer (KYC) standards. Thus, a minimum balance might be required to avoid fees or closure.
What's more
Cayman Island banks will do thorough background checks before allowing you to open an account in compliance with the mandatory due diligence requirements to make sure you are entirely legally qualified.
Step 4: Open a bank account remotely or in person
Some banks in the Cayman Islands allow you to open an account remotely, while others may require you to visit the bank in person. However, most banks in the Cayman Islands do require that you open a bank account in person.
You may need to make travel arrangements to the jurisdiction. Contacting the bank directly to confirm their account opening procedures at the current time would be of great help!
Step 5: Fund the account
Once the account is opened, you will typically need to make an initial deposit to fund the account. Depending on your bank and account type, the initial deposit will vary. After you have completed the required information and funded the account, the bank will complete the account activation process. You will then be able to use the account.
Looking to open
offshore bank accounts?
Here is your cheat sheet to make it easier.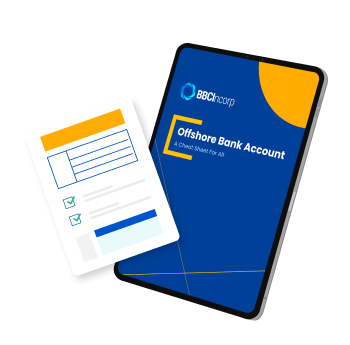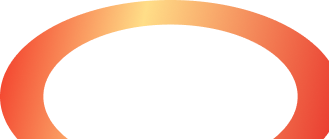 Conclusion
In terms of banking services, the Cayman Islands is a greatly advantageous jurisdiction whether you are doing business onshore or offshore. Getting a bank account here is bound to benefit your business in many ways owing to its tax advantages, reputable financial infrastructure, stable political environment, confidentiality, and diversification.
Have a look at our banking support services to discover how we can assist you in opening a bank account in the Cayman Islands.
Frequently Asked Questions
How much does it cost to open a bank account in the Cayman Islands?
To be informed of a more accurate estimate of the cost of setting up a bank account in the Cayman Islands, it's best to contact the specific banks and inquire about their account opening requirements and associated fees. More conveniently, you can also get in touch with our BBCIncorp's professional team for reference.
The amount can be in USD, CAD, KYD, and other leading currencies, although banks may require higher minimum account balances for some currencies.
What is the currency used in the Cayman Islands?
The official currency of the Cayman Islands is the Cayman Islands Dollar (KYD), which is exchanged for the US dollar at a fixed rate of KYD 1 = USD 1.20. The Cayman Islands is a dual-currency economy, so both USD and the local KYD currency are widely accepted.
Upon arrival, a maximum of USD 10,000 in cash can be brought into the Cayman Islands without declaration.
Disclaimer: While BBCIncorp strives to make the information on this website as timely and accurate as possible, the information itself is for reference purposes only. You should not substitute the information provided in this article for competent legal advice. Feel free to contact BBCIncorp's customer services for advice on your specific cases.
Share this article
Get helpful tips and info from our newsletter!
Stay in the know and be empowered with our strategic how-tos, resources, and guidelines.