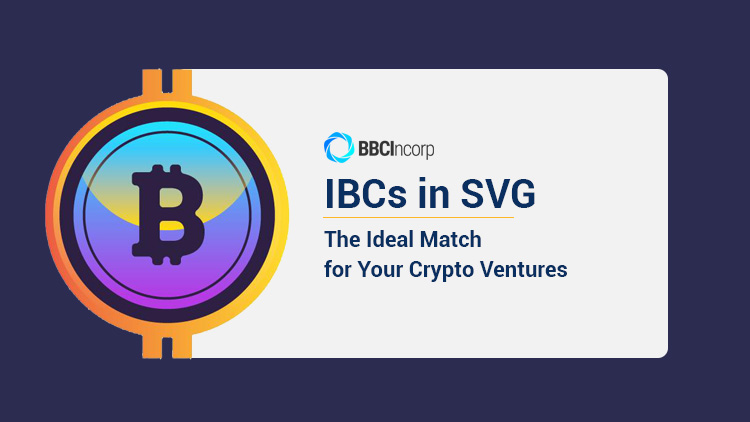 What is the current situation of cryptocurrency in SVG?
Before going into detail about the IBC itself, let's go behind the scenes and discover some little-known facts about cryptocurrency in SVG.
First and foremost, you can be assured that cryptocurrency is totally legal in SVG; however, the government is currently drafting legislation to address forex/crypto activities in the country. Until the new legislation is put in place, there will be no legal prohibition against your cryptocurrency business.
The SVG government has also recognized the potential of cryptocurrency and has been working to create an environment that is conducive to its growth.
For instance, SVG legislators are paving the way for SVG to become a fully digital transactional platform. The 'DCash' is currently the catalyst for this transformation, receiving constant praise from investors and government agencies alike for its versatile application in solving financial problems.
Moreover, the ECCB initiated a pilot program to test the utilization of 'DCash' as a governmental legal tender. In 2018, the ECCB initiated the program by signing a contract with a fin-tech company named Bitt Inc. ("Bitt"). Bitt and the ECCB entered a legal relationship to create a digital version of the EC dollar (DCash).
Despite increasing growth and popularity, there are always risks associated with cryptocurrency. For instance, cryptocurrency companies can be targets for cybercrime, so it is important to have strong security measures in place.
The SVG government is doing everything it can to mitigate these risks, ensuring international standards and best practices for international financial services, and is committed to promoting safe and sound practices to protect investors and businesses.
What is an IBC for cryptocurrency in SVG?
If you're looking to open a cryptocurrency company in SVG, one of the best legal structures you can choose is an International Business Company (IBC).
An IBC is a company that is registered under the International Business Companies Act, 1996.
IBCs can engage in crypto-based activities provided that the cryptocurrency is not used for illegal activities.
In the near future when legislation for crypto business in SVG is properly established, an IBC will be expected to obtain licenses to conduct crypto-based activities, notwithstanding that its incorporation or registration is in another country.
Note
If you register an IBC in SVG for a 3rd party fund (e.g. asset or capital management), you won't need to obtain any crypto license to start your operation. Get in touch with us via service@bbcincorp.com for more details regarding this matter.
Why should you use an IBC for cryptocurrency in SVG?
This type of company offers several benefits to cryptocurrency-related businesses.
You can incorporate an IBC under different structures, such as:
(1) a company limited by shares;
(2) a company limited by guarantee allowed to issue shares;
(3) a company limited by guarantee not allowed to issue shares;
(4) an unlimited company not allowed to issue shares; or
(5) an unlimited company allowed to issue shares.
If you choose to form an IBC with limited liability, you'll only be liable for the amount of money you've invested in the company. This protects you from any debts or liabilities incurred by crypto-trading activities.
An IBC is exempt from all taxes in SVG, including income tax, capital gains tax, and stamp duty. This makes it an attractive option for cryptocurrency, especially if you want to minimize your tax liability.
An IBC can be registered quickly and easily online, and there is no requirement to have a physical presence in SVG. This makes it an ideal option if you're looking to set up operations in a cryptocurrency-friendly jurisdiction with minimal hassle.
High degree of privacy and secrecy
IBCs are not required to disclose the details of directors or shareholders, allowing you to keep your identity private and protect yourself from any potential legal issues or harassment.
An IBC can issue cryptocurrency tokens, which gives you a way to raise money without having to go through the traditional fundraising methods.
There are a few cryptocurrency companies in SVG that have been able to successfully issue tokens and raise money. One example is Bitt, which was able to issue its own cryptocurrency, called the Bitt token, and use it to raise funds for business.
Not subject to currency restrictions
IBCs can freely trade cryptocurrency without having to worry about Exchange Control Regulations, it can also register a bank account in foreign currencies.
Simple reporting requirements
No filing of accounts or submitting annual returns is required for IBC in SVG, so you can put more time and energy into growing your crypto company.
How to register an IBC for cryptocurrency in SVG?
The full process of registering an IBC in SVG is as follows:
Step 1: Register your company name
To open a cryptocurrency IBC in SVG, you will need to register a name. The requirements for registering an IBC name in SVG are as follows: the name must be unique, it must not be offensive, and it must not infringe on the rights of any other company.
In addition, you're not allowed to use words like Royal, Association, Chamber, Charter, Bank, Funds, and other miscellaneous words, without the permission of SVG Registrer of Companies.
For more information about IBC's name requirements, please refer to Section 9, International Business Company Act.
Step 2: Choose a registered agent
When starting a cryptocurrency IBC in SVG, you have to maintain a registered agent to act as an intermediary.
This is a person or company who will be responsible for accepting legal documents on behalf of your company. They will also be responsible for filing any necessary paperwork with the government.
The registered agent must be a resident of SVG and must have a physical address in the country. They must also hold a relevant license.
Step 3: Incorporate your crypto IBC
You will need to file paperwork with the Registrar to form an IBC. Below are the key required documents for the filing process, including:
Articles of Incorporation
Memorandum of Association
Name of directors and secretary (if any)
Local registered office address and name of the registered agent
Company name approval certificate
Information regarding the amount of initial authorized capital and the types of issued shares.
You can submit these documents by hand or through the FSA website, which will take approximately 1-2 business days for the Registrar to review your application.
After your company has been registered, you'll be able to start operating your cryptocurrency business in SVG.
Step 4: Comply with Anti Money-Laundering (AML) and Combating the Financing of Terrorism (CFT) 
When incorporating a cryptocurrency company in SVG, it's important to be aware of the AML/CFT Regulations.
These regulations exist to prevent money laundering and terrorist financing, and cryptocurrency IBCs must comply with them in order to operate legally.
Conclusion
Opening an IBC for cryptocurrency in SVG is a great way to take advantage of the country's favorable business climate and access to Caribbean markets.
By following the proper procedures and registering with the appropriate agencies, you'll be able to set up your company and begin doing business quickly and easily. So if you're looking for a place to start your cryptocurrency venture, look no further than SVG!
For more practical guidance on forming your offshore company for cryptocurrency in SVG, simply drop us a message or get in touch with one of our friendly consultants.
Disclaimer: While BBCIncorp strives to make the information on this website as timely and accurate as possible, the information itself is for reference purposes only. You should not substitute the information provided in this article for competent legal advice. Feel free to contact BBCIncorp's customer services for advice on your specific cases.
Share this article
Get helpful tips and info from our newsletter!
Stay in the know and be empowered with our strategic how-tos, resources, and guidelines.