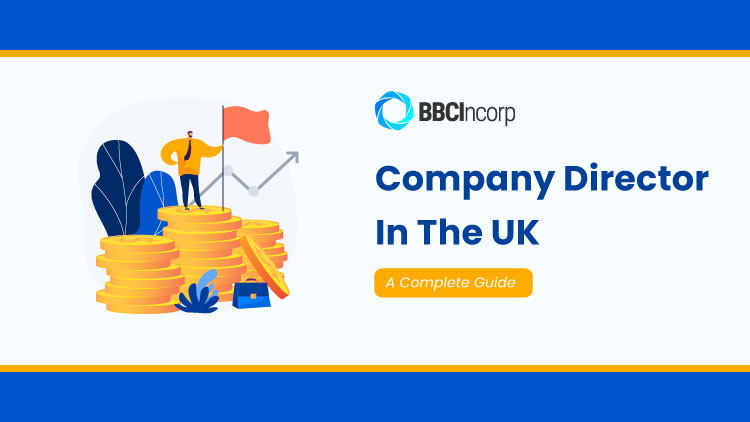 What is a company director and who can be one in the UK?
What is a company director?
A company director is one who is registered as the director of a limited company at Companies House in the UK. Being registered at Companies House also makes a director become a member of the Board of Directors.
All companies in the UK must have at least one director. Information such as the names of directors and personal information is available publicly and anyone can view it from Companies House.
The legal responsibility of directors is to run the company and ensure that company accounts and reports are properly prepared.
Who is eligible to be a company director?
To be qualified to be a company director, an individual must:
Must be at least 16 years old
Must not be previously disqualified because of illicit activities or mismanagement
Must not be an undischarged bankrupt
Although the minimum age requirement is 16, it is not recommended to appoint an individual who is under 18 to be a company director. The reason behind this is in the UK, an individual is only legally recognized as an adult once they reach their 18th birthday. As such, any contracts signed by a director at the age of 18 could be challenged.
It is not required that directors have to live in the UK. However, companies must have a UK-registered office address.
Role of a company director in the UK
As a director of a limited company, the responsibilities include, but are not limited to, the following points:
Follow the company's rules, stated in articles of association
Keep company records and report changes
File accounts and Company Tax Return on time
Inform other shareholders if you might benefit from a transaction the company makes personally
Pay Corporation Tax
Safeguard the company's assets
Bear in mind that hiring an accountant to help you with managing day-to-day tasks but you are still the one that is legally responsible for the company's records, accounts, and performance.
Also, the company director must be responsible for sending information correctly and on time to the government. The information required is:
confirmation statement
annual accounts, even if they're dormant
any change is made to your company's officers or their personal details
a change in company's registered office
shares allotment
registration of charges (mortgage)
any change in company's people with significant control (PSC) details
Besides, they also have other general duties as a company director. As a director, an individual must perform a set of 7 duties under the Companies Act 2006.
Company's constitution
It is the requirement to follow the company's constitution and articles of association. These are written rules about running the company that is agreed upon by the members, directors, and the company secretary. The constitution states clearly that as a director, what powers you're granted and the purpose of those powers.
Promote the success of the company
A company director must act in the company's best interests to promote its success. Things that must be considered are:
consequences of decisions, long-term and short-term
interests of employees
support relationships with suppliers, customers, and other stakeholders
impact caused by operations on the community and environment
reputation of the company for business conduct in high standards
act fairly to all members of your company
In the case that your company becomes insolvent, the responsibilities of a director will apply towards the creditors, whose money is owed by the company, rather than the company.
Independent judgment
Independent judgment is imperative and the director must not allow their power to be influenced in any way. Advice is acceptable but the final decisions must be made by the company director(s) with their own independent judgment.
Reasonable care, skill, and diligence
The best of a company director's ability is a must. A company director must use any relevant knowledge, skill, expertise, or experience to foster the growth of the company.
Avoid conflicts of interest
Conflicts of interest should be avoided. You should steer clear of situations where your loyalty might be divided. Any possible conflict of interest should be informed to other directors and members of the company. In that case, you must follow any process or procedure stated in the company's articles of association.
Keep in mind that this role of company director continues even if you are no longer appointed as one. As such, any property, information, or opportunity you became aware of as a director MUST NOT be taken advantage of.
Third-party benefits
Benefits from a third party that is offered to you as a company director are unacceptable. You may be allowed to accept benefits like reasonable corporate hospitality if there's no conflict of interest.
Interests in a transaction
A director must inform the other directors and members if he or she might benefit personally from any transaction or arrangement that the company makes.
The above mentioned are the roles of a company director. A company director can be changed if he or she does not perform well.
Consequences of breaching your directorial duties
Naturally, a director has to foremost act in the best interest of the company. But those that commit fiduciary misconduct for personal gain, shareholders can make the following claims against such individuals.
A director with a proven case of misconduct can expect to be removed from the office indefinitely or temporarily depending on the severity of their actions. The removal may come from the board itself or a court of law and is to not be mistaken with resignation.
In the event that a director caused the company to suffer monetary losses as a result of their own negligence, shareholders can appeal to the court for a disgorgement of profits.
If a malfeasant director is pending trial because of a lack of evidence from the shareholders, an interim order can be invoked to temporarily put such an individual on a hiatus to stop further damages.
Directors that have caused a company to take big financial hits because of their malpractice or fiduciary impeachment can be made personally liable for their actions. And as such, can lose their liability protection and are exposed to creditors' reach.
Conclusion
To accept the mantle of leadership comes with a variety of responsibilities and considerations that might lie beyond your initial perceptions. As such, talking with a professional consultant beforehand about the role of your company director is highly recommended for a non-compromising start.
For those that already have their boards of directors in place, we can help set up your company in the UK in a quick and reliable manner. Feel free to drop us a line at service@bbcincorp.com to get more details on your case.
Frequently Asked Questions
To register a limited company in the UK, how many directors are required?
At least one and that individual must be at the age of 16 or above.
Can a company director also be a shareholder?
Yes. It is possible to set up and run a business on your own, which makes you the director, and still be the only shareholder.
What director's details can be found in the Public Record?
Natural director
Title, full name, and former name (if any)
Nationality
Office address
Date of birth
Date of appointment
Profession
Corporate director
Registration place of corporate director
Registered name and number of corporate directors
Principal address of the corporate director
Are a company director and a shareholder different from each other?
A shareholder owns part of a company or all of it as a whole. Directors are chosen and appointed by shareholders to run the business and manage and supervise the operation and financial aspects.
What is a Corporate Director?
A corporate director refers to a company, firm, or any other kind of corporate body that is appointed as the director of another company.
Is a Corporate Director different from a Company Secretary?
Yes. The responsibilities of a company director are quite significant and it might be a burden. As such, many directors appoint a company secretary to assist them, helping reduce the workload to a manageable level.
Almost every responsibility and duty of a director can be delegated to a company secretary. However, legal liability for those still falls on directors' shoulders.
Disclaimer: While BBCIncorp strives to make the information on this website as timely and accurate as possible, the information itself is for reference purposes only. You should not substitute the information provided in this article for competent legal advice. Feel free to contact BBCIncorp's customer services for advice on your specific cases.
Share this article
Get helpful tips and info from our newsletter!
Stay in the know and be empowered with our strategic how-tos, resources, and guidelines.