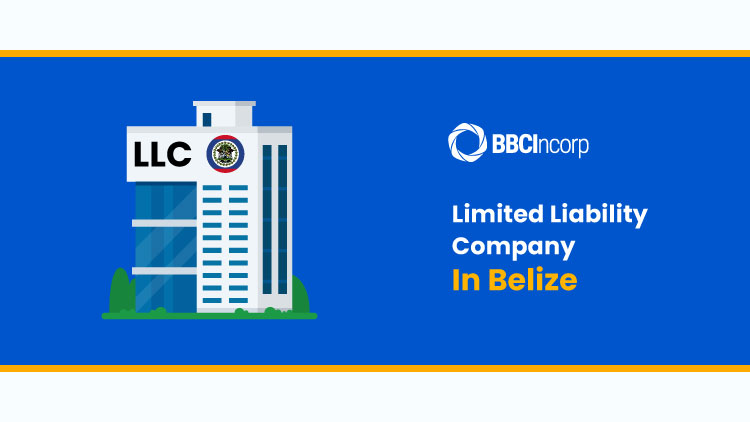 In this article, we will offer you the ins and outs of what a Belize LLC is, its key features, and certain requirements for incorporating this type.
Significant changes in the operational framework for Belize LLCs
The Belize International Limited Liability Companies (Amendment) Act, effective from July 21, 2023, has brought about major changes in taxation, compliance, and operational framework for Belize LLCs.
Existing Belize LLCs are required to transition to the new framework as outlined in the Amendment and ensure compliance with the regulations.
Residency restrictions lifted: The amendments now allow both Belize residents and non-residents to establish LLCs.
Operational restrictions removed: Belize LLCs can now engage in various activities within Belize, including owning real estate and conducting trade with Belize residents.
Tax exemption removed: Limited liability companies will no longer receive exemptions that were previously granted.
Compliance obligations: LLCs are required to pay taxes, file annual tax returns, and comply with the Economic Substance Act, similar to other Belize companies. They may also need to obtain a Tax Identification Number (TIN).
Further information regarding the update and amendments will be provided in the corresponding section below. Please continue reading to discover the details.
What is a Belize LLC?
Simply put, a Limited Liability Company (LLC) is a combination of two prevalent business structures naming a corporation and a partnership. It is noteworthy to mention that LLC receives ideal attributes of both corporation and partnership but does not include the drawbacks of either form.
Belize LLC is well-regulated under the Belize International Limited Liability Companies Act (2011) which has been based on the exemplar of the Nevis LLC law (1995) and the Cook Islands LLC Act (2008).
According to the amendment of the Belize International Limited Liability Companies Act, 2023, both Belize residents and non-residents can form this entity.
Limited Liability Company is one of the most common business structures for business people who are in search of Belize offshore company formation. A Belize limited liability company is more widely used than some other legal entities thanks to its great protection for the company members or owners. This type is also considered to be a perfect tax planning as well as an asset protection vehicle for every offshore seeker in Belize.
Key characteristics of a Belize LLC
There are certain distinct features that make this type of company, together with Belize IBC, become among the most popular entity types. As a matter of fact, a limited liability company is a hybrid of both limited company and partnership; therefore, there is a range of outstanding characteristics as a result of this integration.
Member's liability
Belize LLC does not require unlimited liability of at least one general member like the limited partnership structure, but it limits the company member's liability to the amount they make the contribution to the company. In other words, no member of the LLC shall be personally liable for debts or obligations of the company if there is no legal agreement.
Member's power
The members of a limited liability company in Belize, which is different from the partners of a limited partnership, are able to take part in making decisions for management-related activities of the company, such as making contracts, creating bank and investment accounts, determining distributions of the company, etc.
If you are unsure about whether your company is taxable in Belize, take advantage of our tax status assessment to find out.
Additionally, we offer a comprehensive list of compliance requirements that you need to fulfill
Asset protection
A notable advantage of a Belize limited liability company is its robust protection of wealth. Specifically, Belize laws safeguard LLCs from having their assets seized to settle the debts of individual members. Therefore, if a member faces a creditor's claim, the creditor cannot interfere in the company's management or ownership but can only place a lien on the member's personal interest.
Furthermore, foreign judgments are not enforceable against the members or managers of a Belize LLC, with recognition limited to judgments issued by Belizean courts.
Privacy regarding publicity
Like Belize IBC, the information about the identity and the register of persons on whose behalf of a Belize LLC is also kept confidential. Such details would not be made publicly available. The Articles of Organization is the only document that the LLC is required to file with the Registry.
Re-domiciliation
The International Limited Liability Companies Act, 2011 (Part XI & Part XII) of Belize allows an LLC from other jurisdictions to relocate to Belize and vice versa. This act may also transfer the LLC domicile to another country.
Simplicity & Flexibility
Belize LLCs do not need to prepare for annual accounts or auditor appointments; however, a simple form to state the company name and the registered agent address must be filed with the Register pursuant to Limited Liability Companies (Registration) Regulations, 2012. Moreover, it can also be registered in just several working days.
Compliance requirements
Unlike many other jurisdictions where a newly incorporated company must maintain its compliance duties with the authorities, this type of company relieves an overloaded burden regarding such requirements.
Is Belize your perfect match?
If it is, then why not view our Belize LLC package? We have all the incorporation services you need to fast-track your setting up in Belize. Discover now.
In spite of a diversity of advantages that lead Belize LLC to be a common business form for those going offshore, there are certain requirements as well as restrictions for doing business under the form of a limited liability company in Belize.
Certain requirements for a Belize LLC registration
There are some basic requirements to register a limited liability company in Belize as follows:
Company name
To obtain approval for an LLC name in Belize, it must meet certain criteria. Similar to other offshore jurisdictions, the name must be unique and distinguishable from existing companies.
Additionally, the name should include terms like "Limited Liability Company" (abbreviated as "L.L.C." or "LLC") to indicate its business structure.
However, it is important to avoid using offensive or objectionable words, as well as prohibited terms such as "Building Society," "Chamber of Commerce," "Chartered," "Cooperative," "Imperial," "Municipal," "Royal," or names that imply banking, insurance, or security-selling services without the appropriate legal license, such as "Assurance," "Bank," "Insurance," or "Trust."
Check your desired name easily
Don't miss the chance to check whether your company is available for registration or not with our Name Check tool. Try now. 
Registered Agent and office address 
LLCs in Belize are mandatory to have a local office address and a registered agent in Belize. For those who are starters to Belize's offshore jurisdiction, a registered agent refers to the person licensed by the International Financial Services Commission (IFSC) to form the company and conduct management services under the provisions of the IFSC Act.
Any failure of a limited liability company to keep the presence of a registered agent in Belize is deemed to contravene the Belize laws.
Company structure
Included in the LLC company structure are managers and members. It is required to have at least a manager who can be of any nationality and either a person or a legal entity.
The company must appoint a minimum of one member who does not need to be a Belizean resident. Foreign legal entities are also allowed to become LLC members.
In addition, it is not compulsory to appoint a company secretary to register a limited liability company in Belize.
There is also no requirement for minimum authorized capital for a Belize LLC.
Taxation obligation
According to the Belize International Limited Liability Companies (Amendment) Act, 2023, an LLC in Belize is required to pay taxes and file annual tax returns.
Furthermore, there is an amount of government fee that must be paid on an annual basis for any Belize companies, including Belize limited liability companies.
Economic substance rules
Belize LLCs carrying on relevant activities or regulated under the Belize IFSC Act shall be subject to the Economic Substance Rules in Belize.
"Relevant activities" under the Belize ES regime include Banking, Insurance, Fund Management, Finance and leasing, Headquarters, Shipping, Holding company, and Distribution and service centers.
All in-scope LLCs under this regime must fulfill the compliance duties or economic substance test for each relevant activity they engage in.
Need help with your Belize Economic Substance?
We help you fulfill all Economic Substance requirements in no time, from assessment to filing. Get in touch with our team for practical support.
Accounting and audit requirements
Although Belize does not require the LLC to conduct accounting and auditing duties, the company must keep records of all relevant accounting documents which can be stored at any place inside or outside of Belize as the decision made by the manager, pursuant to the Accounting Records) Maintenance Act, 2013.
Free ebook
About to start an offshore business? This manual covers all you need to know when going offshore:
Roadmap to offshore company formation
How-to guide to offshore bank account registration
Introduction to international rules in offshore landscapes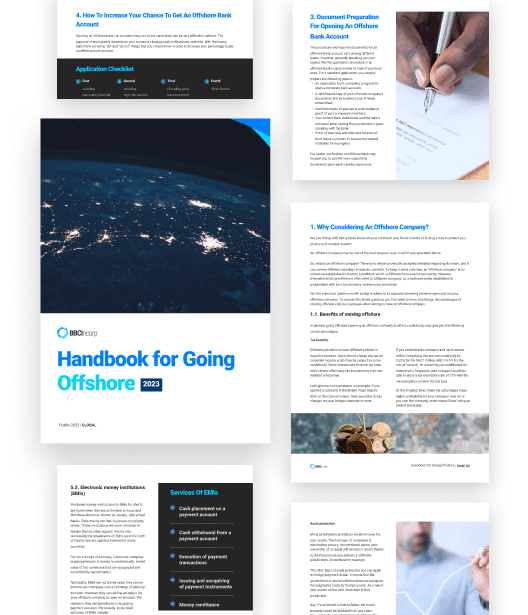 Conclusion
Are you planning to register a Limited Liability Company (LLC)? Do consider Belize for your LLC formation since it can bring you tons of great benefits including strong asset protection, finance, and privacy-related advantages as well as relieve your company's tax burden. Still, there are certain requirements and restrictions for Belize LLC. It is recommended that you seek trusted service providers for practical advice on how to establish a successful LLC in Belize.
Should you have any questions, drop us a live chat message or send an email via service@bbcincorp.com now!
Disclaimer: While BBCIncorp strives to make the information on this website as timely and accurate as possible, the information itself is for reference purposes only. You should not substitute the information provided in this article for competent legal advice. Feel free to contact BBCIncorp's customer services for advice on your specific cases.
Share this article
Get helpful tips and info from our newsletter!
Stay in the know and be empowered with our strategic how-tos, resources, and guidelines.