Offshore bank accounts may be quite familiar to business players. In this article, we will delve into one of its specific types – Offshore Brokerage Account – which is a great interest to most traders. Below information will cover everything you should know about this type of account.
1. Meaning of an offshore brokerage account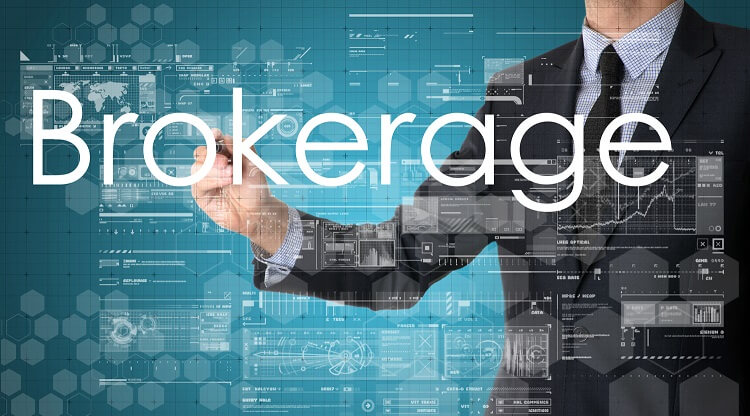 Basically, a brokerage account is the bank account specifying for the purpose of investment and securities exchanges. Offshore brokerage account refers to the brokerage account to be opened in a jurisdiction outside of your original country.
Basically, a brokerage account is opened with a brokerage firm. Once you have deposited the fund into this account, regardless of cash or credit source, you can start trading and exchanging various types of investment securities as you want.
The purposes of the offshore brokerage account are numerous. In particular, the account holders usually use this investment account for the following common intentions:
Investing, holding and trading stocks, bonds, forex, securities or other financial instruments;
Engaging in a diversity of flexible transactions with different accounts;
Enjoying tax advantages resulted from the offshore status;
In most cases, an offshore brokerage account is owned by a company, not by an individual.
2. Types of offshore brokerage accounts
There are three types of brokerage accounts that you should know. They are:
Cash account
Margin account
Discretionary account
In what follows, we will learn key features of each type!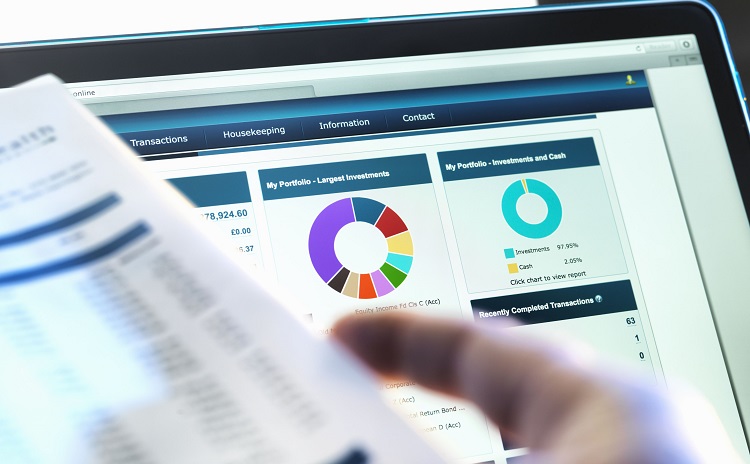 2.1. Cash account
Cash brokerage account refers to the circumstance in which you deposit cash into the account to make investments as well as enter transactions.
For example, if the investor wants to buy stock with the price of $3,000, he must have that full amount in his cash account to make the investment purchased. Furthermore, in some cases, he needs also to prepare the commissions to order the trade in advance.
Cash account is considered to be the most classic type of brokerage account for which most brokers will automatically set out and register their clients. Whether clients wish to upgrade their account to other types or not will be left to their discretion.
2.2. Margin account
While cash account is cash-only accepted and the brokerage firm will not lend you any money, then margin account is another approach. With margin account, the brokerage firm will allow you to "borrow" money to buy the investment you want.
For instance, if the investor opens a margin account and wants to buy the stock with the price of $3,000, he can place in his account the cash amount of $2,000 and borrow the brokerage firm the remaining of $1,000 to buy.
Sound easy? Yes, but many investors believe that this type of account is quite challenging for them. It is the fact that you can borrow the amount with low-interest rate loans and be more flexible to manage the trade settlement for your investment, but there will be higher risks of losing money.
Consequently, the broker who lends you money to make the investment purchase in the margin account, will generally hold the right to sell your investments to cover the deficits without any acceptance from you, especially in the case that your own investment fails or decreases in value.
2.3. Discretionary account
Discretionary account is the account allowing an authorized broker to buy and sell investments on your behalf but without your consent. It appears to be common that discretionary account is suitable for those with a large investment portfolio, but not self-directed investors.
Below table summarized key highlights of above-mentioned brokerage accounts:
| Cash account | Margin account | Discretionary account |
| --- | --- | --- |
| Must have full cash amount in the account | Just need a part of cash amount in the account, the other can "borrow" from the broker | The authorized broker will hold full right to decide the investment purchase of the account |
| Suitable for beginning investors | Suitable for those seeking flexible trade settlements | Suitable for those with a large investment portfolio and need to hire the advisor for management |
| Low-level risks | High-level risks | |
3. Making comparison: Offshore brokerage account vs Domestic account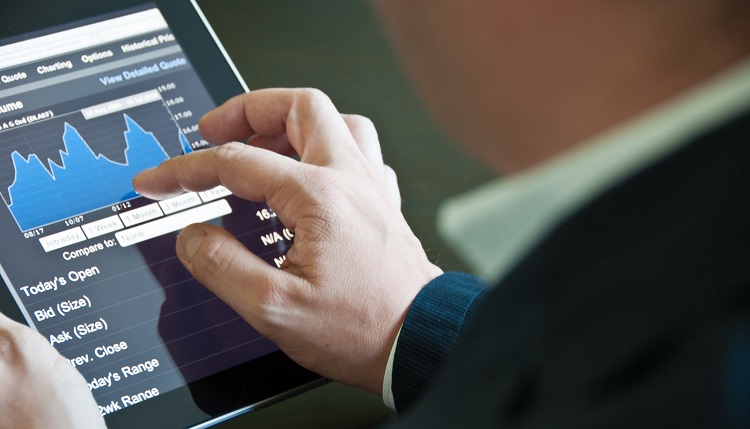 Some people make a comparison regarding how the offshore brokerage account is different from the domestic account. The table below helps you clarify some general differences between offshore and domestic brokerage account:
| | Offshore brokerage account | Domestic brokerage account |
| --- | --- | --- |
| Minimum threshold | Higher | Lower |
| Specialized financial instruments | More flexible | May be unavailable, or available with limitations |
| Access to various investments | More flexible | May be unavailable domestically |
| Holdings of multiple foreign currencies | Allowed | Not allowed, or allowed with limitations |
| Tax benefits | Yes | No |
| Regulatory framework | Open regulatory environment | Strict regulatory environment |
| The possibility of risks | Higher | Lower |
4. Pros & Cons of opening an offshore brokerage account
There are both benefits and drawbacks of opening an offshore brokerage account: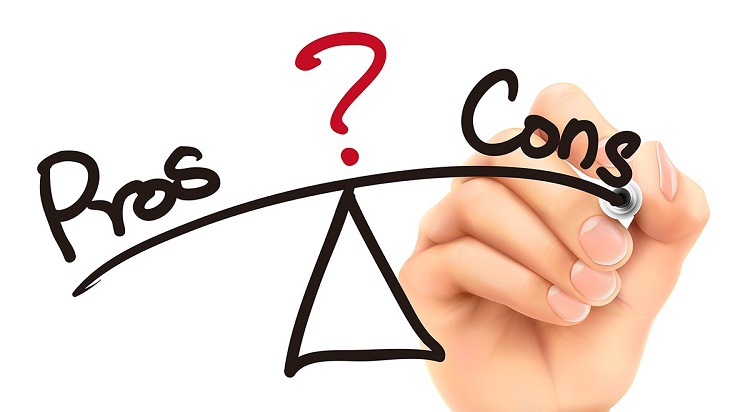 4.1. Pros of offshore brokerage accounts
Flexibility: Investors can make investments and earn returns at any time and anywhere across the world. In addition, options for investments in offshore accounts are also great in variety, which is different from the unavailability in domestic accounts. Examples of investments include stock, bonds, futures, forex, exchange-traded funds, mutual funds, etc.
Tax benefits: Offshore brokerage account is opened in many offshore jurisdictions which allow tax savings and many supportive tax incentives for businesses, especially in respect of capital gains tax exemption.
Asset protection: Some domestic governments may often face volatile regulatory circumstances, increasing the possibility of risk for the investor's funds. On the other hand, offshore accounts in certain jurisdictions being economically and politically stable like Hong Kong, Singapore, Belize, The BVI and some others will send their assets to be safe.
Privacy: It is quite sure that many investors do not expect their information and things like what stocks they are investing in to be disclosed. Most offshore laws set out strict corporate and banking confidentiality framework to ensure the privacy protection for account holders.
Furthermore, there are other benefits of having an offshore brokerage account like offering investors unlimited access to international markets, diversifying investment opportunities, or no condition of income. You may explore more of its relevant benefits by visiting our blog: 8 benefits of offshore bank accounts that you must read
4.2. Cons of offshore brokerage accounts
Opening cost: The cost for opening brokerage account may be a bit more expensive than that for domestic accounts. Depending on the jurisdiction and the broker you have chosen, the fee to open the account can be varied.
Initial deposit: Likewise, each broker of your choice has different sets of requirements. Some online brokerage accounts may even allow you to start the investment account with no requirement for the initial deposit, or at a minimal cost. Some, on the other hand, may require their clients to have minimum investments ranging from $100,000 to $1 million.
Financial risks: Using a margin account (as explained in section 2.2) is an example of the risk potential that you may have for utilizing an offshore brokerage account. The unplanned or inappropriate usages of the offshore brokerage account in connection with brokers may unexpectedly lead you to end in a financial crisis.
Legality concerns: Offshore investment has emerged for long time to most wealthy and multinational corporations, and its records were witnessed with both positive and negative stories. The matter of whether it is legal, moral or safe has aroused the interest of the business world. Due to some cases of tax evasion by shifting offshore, many countries, especially in the United States and Europe, are tightening their tax laws. Reports on foreign account holding, or information about foreign customers are what most banks in such countries must comply with.
Anyway, if investors are making offshore investment with their legal brokerage account, and there is nothing wrong in their compliance with the law, then they can feel secure.  The thing to be is that some tax laws may become a bit more complicated.
In reality, do choose a reputed offshore jurisdiction to handle your assets, plus be in compliance and well-prepared (like proper due diligence always in need), then you can feel free to move ahead and utilize offshore brokerage accounts to advantage your investments opportunities.
5. Factors you need to consider when choosing offshore brokerage account
Below is a checklist of factors that should be taken into account when opening offshore brokerage accounts: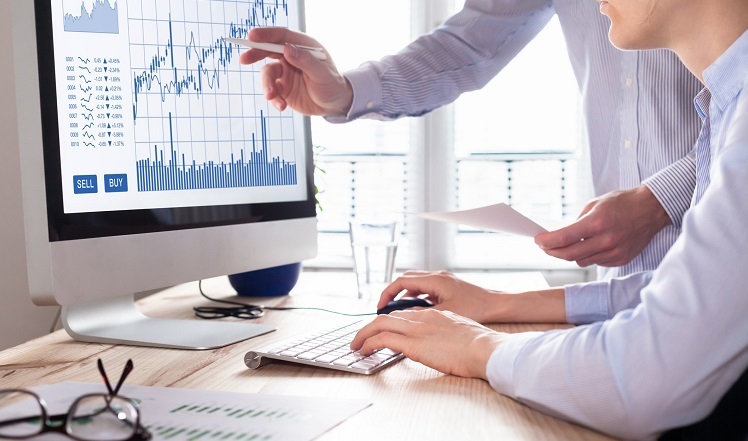 Questions about Brokerage Firms
1. Does your firm of choice have a broker license?
2. Can offshore brokerage account be opened remotely?
3. What are conditions and limitations of that brokerage account?

Minimum balance requirement
Minimum initial deposit
Withdrawal limits per day

4. What are the required documents to open offshore brokerage account?
5. How long does it take to open offshore brokerage account?
6. Does the brokerage firm allow transactions in multiple currencies? If yes, what currency does it support?
7. Does the brokerage firm offer around-the-clock access to your account?
8. What are online banking services available?
9. Does the brokerage firm offer investment advisors for my trading through offshore brokerage account?
10. How does the customer support center of the brokerage firm work?
Questions about Brokerage Accounts
11. What type of brokerage account are you planning to open?
12. What are requirements for the cash account of the brokerage firm?
13. What are requirements for the margin account of the brokerage firm?
14. If I want to borrow money to fund investment via the margin account, how much loan interest rate do I have to pay?
15. Can my offshore brokerage account link to credit card use/wire transfers/cheque books?
16. Can I buy stock via my offshore brokerage account?
17. What types of investments can I make via my offshore brokerage accounts?

Questions about Fee/Charge

18. What kinds of fees/charges do I need to pay?
19. Do I need to pay if my balance in the account reaches below the limit? If yes, how much do I pay?
6. To put all in a nutshell…
In a nutshell, offshore brokerage account has both benefits and drawbacks. If you are looking for offshore investment via a brokerage account, it is relatively essential to be well prepared with meticulous planning and financial preparation.
To make the most of its benefits regarding the legality, tax implication, better asset protection or international investment opportunities, it is highly recommended that you choose a reputed offshore jurisdiction and brokerage firm to work with.
Please note that information presented in this blog is for general use. If you as an investor are seriously putting opening offshore brokerage account into consideration, please engage professional experts for practical advice upon your circumstances.
Feel free to contact us if you have questions concerning Offshore Brokerage Account!