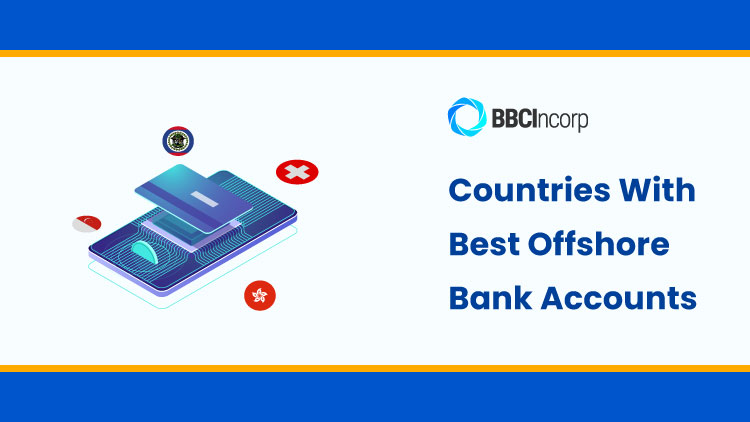 Understanding offshore bank accounts
If you are unfamiliar with doing business offshore, here is a concise introduction to the key definitions of offshore banking.
Offshore bank: an offshore bank is situated in another jurisdiction outside your company.
Offshore banking: the act of safeguarding your assets in other countries through financial institutions to prevent abrupt circumstances to your fund stored in the home country.
Offshore bank account: an account held by offshore banks for financial and legal advantage purposes.
Registering offshore bank accounts holds significant appeal for various reasons. Primarily, it enables entrepreneurs to minimize their tax burden, protect assets, maintain privacy, and take advantage of currency diversification opportunities.
When it comes to offshore bank accounts, there are crucial aspects to be aware of.
First, you should assess whether a bank's product offerings align with your company's needs and objectives.
For instance, you can ask about features such as expedited lending, transaction thresholds, remote account opening, and the level of privacy. Most banks are open to addressing these inquiries and offering additional guidance.
Next, you should know if there are any fringe benefits. These include cash bonuses, payroll services, accounting software, travel agent services, and tax prep help. Due to the fierce competition in the banking industry, some banks might offer incredibly generous perks to attract businesses.
How to choose your best offshore banking jurisdiction
What factors will you need to look into when deciding on the jurisdiction? Let's start exploring several criteria.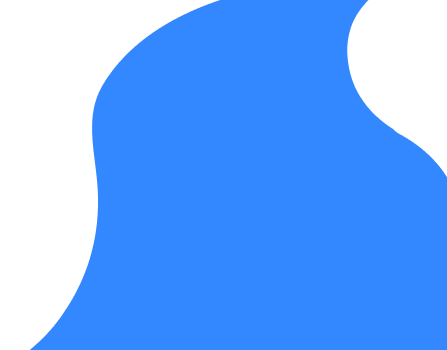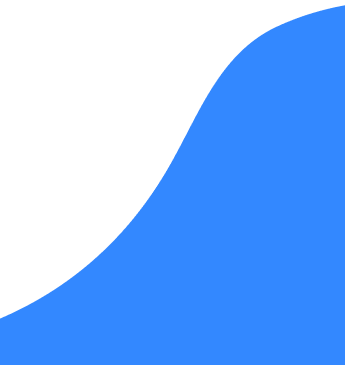 Discover all available
business banking options
and see your success rate with our tool.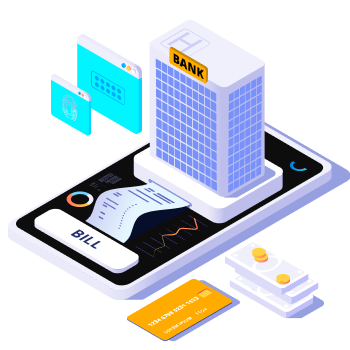 Reputation
Generally, the reputation of a jurisdiction reflects the quality of its banking system.
A well-regarded banking country typically signifies a highly favorable and stable environment for conducting business.
However, it might be challenging for you to open a business bank account in such countries as a foreigner.
That is why we recommend opening a bank account in Hong Kong or Singapore. Their processes are much simpler than those in other jurisdictions, thus they have a positive reputation.
Remote opening
This method is popular among foreigners due to its great convenience. You won't need to visit the bank personally to open an account, saving both time and money.
The potential options for where to open an account online are Belize, BVI, Hong Kong, Singapore, Mauritius, Puerto Rico, and Switzerland.
Deposit
For start-ups, entrepreneurs, and SMEs, the allure of a low deposit jurisdiction can be irresistible.
Certain offshore banks offer the advantage of not initial deposit when registering a bank account. Others may ask for a minimal deposit, but the costs tend to be relatively low.
While Hong Kong, Singapore, or Panama may demand higher minimum deposits, there are always favorable options like Belize and Puerto Rico.
Processing time
The process is typically swift, with most offshore banks offering your account within only a few days. However, the processing time is, eventually, influenced by the reliability of your document submission.
For favorable options, consider Puerto Rico, Hong Kong, Singapore, Belize, and BVI.
Nationality and business activity
You might wonder how your nationality and business activity impact the success rate of obtaining a bank account. Here are some key deciding factors:
Merchant accounts
If you operate an e-commerce business, merchant accounts are crucial.
The requirements for registering such an account will depend on your chosen merchant provider, or your banking service provider.
Clients' nationality
The nationality of clients plays a vital role when selecting an offshore bank.
Each bank has its list of prohibited countries. Therefore, you must review their policies and ensure compatibility with your nationality before proceeding with the account opening process.
Clients' business category
Your business may qualify for preferential categories at certain banks. It might facilitate the process, but the benefit is not guaranteed.
Therefore, you must carefully assess the alignment between your business category and the bank's policy beforehand.
The quick guide to opening an offshore bank account
The process of opening an offshore bank account is relatively simple.
To begin, you can select the appropriate jurisdiction based on the aforementioned suggestions or your own evaluations. Next, identify a bank that offers your desired account type. Then, complete an application form and submit the necessary documentation.
Note that government regulations and the bank will require a certain level of due diligence on your part to open your offshore account.
Need more information on the full process?
Establishing your business involves a series of crucial steps, each with its own set of significant considerations.
Visit our article on how to set up your offshore bank account for more helpful insights!
Best countries to open a bank account for 2023
If you are looking for where to open an offshore bank account, here we suggest some options for you to consider:
Switzerland – Good choice for asset protection
Switzerland is a top choice for the high level of its secure and privacy-oriented system.
According to The Swiss Bankers Association (SBA), Switzerland's banks held assets of approximately USD 7 trillion in 2018, almost half of which is of foreigners.
Furthermore, this nation is home to many offshore banks well-known for asset protection, such as CIM BANQUE. Their strict privacy laws prohibit bankers from divulging customers' account information without their consent. Any information leak can be deemed guilty and fined heavily.
Belize – Best choice for low deposit and remote opening
Generally, Belize is where you can set up a bank account with ease.
Another reason behind its popularity is the financial stability level. All banks in Belize are legally required to have at least a 24% liquidity ratio. This is much higher than that of U.S. banks (3 – 4%).
In addition, they offer low deposit options. If Hong Kong or Singapore requires an initial deposit of up to USD 100,000, Belize allows as low as USD 500 to a few thousand.
Overall, a Belize offshore account holds various advantages: free hassles of currency deflation, a fast account setup process, remote opening choices, etc.
Among many providers, CAYE International Bank Ltd. is highly recommended.
Singapore – Reputation is the key
Singapore has retained its position as the best business environment, according to EIU's latest rankings for the second quarter of 2023.
This jurisdiction has an extensive banking system of more than 150 banks, 5 of which are locally incorporated. Most of them provide world-class bank account services. Furthermore, offshore banking in Singapore facilitates online account opening, internet banking, savings accounts, debit and credit cards, wealth management solutions, etc.
In short, Singapore, renowned as a global financial hub, stands as an ideal choice for offshore investors worldwide.
We recommend OCBC, Citibank, DBS, and UOB for your needs.
Hong Kong – Top financial center in Asia
Outstandingly, Hong Kong has ranked the fourth most competitive financial center in the world, according to the thirty-third edition of the Global Financial Centres Index.
Boasting the highest concentration of banking institutions globally, including 75 of the world's largest 100 banks, this country offers a network of institutions adhering to international standards.
However, you might need to meet high deposit minimums and make a personal visit to the bank to open a Hong Kong business bank account.
Esteemed banks such as HSBC, DBS, Hang Seng Bank, and Standard Chartered Bank are potential options.
British Virgin Islands – High degree of privacy and confidentiality
The BVI is a well-regulated jurisdiction with a long history of financial stability. The jurisdiction also has a low tax regime and is not subject to exchange controls.
Most importantly, it offers a high degree of privacy and confidentiality. Bank records in the BVI are not publicly available and there is no requirement for banks to disclose your account information.
First Caribbean International Bank, for example, is a leading offshore bank in the BVI that offers a full range of banking services and competitive interest rates on savings accounts and term deposits.
Mauritius – Ease of account opening
Mauritius is another great option thanks to its stable political and economic environment, as well as its low taxes.
There are fewer restrictions on who can open an account in Mauritius, except the 'high-risk' nationality list. Still, if you're not a resident, you may need to provide proof of your income and assets.
Some options that you might be interested in are Bank One Limited, Mauritius Commercial Bank, and Investec Bank.
Cayman Islands – Popular choice for offshore banking
The Cayman Islands are one of the most popular choices for offshore banking due to its political stability, low tax rates, and strong financial regulation.
Many Cayman banks allow seamless remote account opening. In this case, certified documents such as your identity proof, your overseas address, bank references, and the source of your funds will be required.
UAE – Favorable tax laws
UAE offshore banking can be a great way to diversify your portfolio and protect your assets.
The UAE is home to many world-class financial institutions. Additionally, the UAE's tax laws are very favorable for offshore investors. This jurisdiction is an excellent choice if you are looking for a safe and stable place to invest your money.
RAK Bank, ADCB, and Emirates NBD are the three most well-known UAE banks.
Still unsure which bank might fit your business?
Try our Banking Tool and work through a few simple questions to get personalized recommendations.
Your next step
Now that you've understood various potential options for an offshore bank account, it's time to evaluate your business requirements and make the right decision.
To simplify the process even further, don't hesitate to utilize our banking account opening services. You can obtain an offshore company online quickly in days.
Skip the need to visit a bank in person because we'll handle the account setup for you! Get in touch with us via service@bbcincorp.com now to explore your options!
Disclaimer: While BBCIncorp strives to make the information on this website as timely and accurate as possible, the information itself is for reference purposes only. You should not substitute the information provided in this article for competent legal advice. Feel free to contact BBCIncorp's customer services for advice on your specific cases.
Share this article
Get helpful tips and info from our newsletter!
Stay in the know and be empowered with our strategic how-tos, resources, and guidelines.