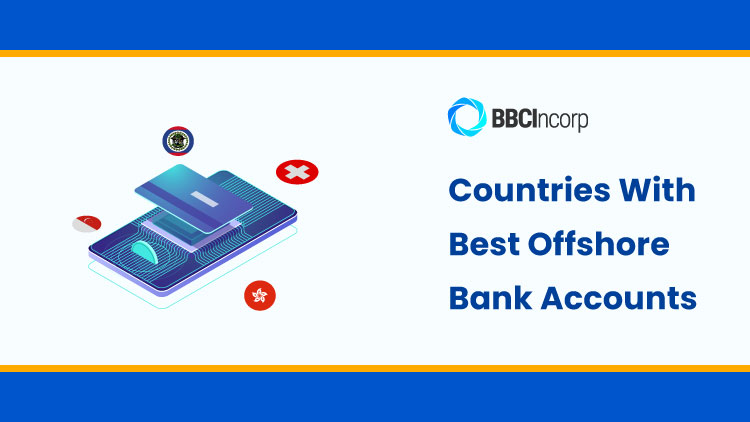 When it comes to opening your offshore bank accounts, you may ask yourself – What country's banking institutions should you trust with your money? What are the best countries to register your offshore banking in?
In this article, let's get familiar with the top 9 countries with the best offshore bank accounts, including Switzerland, Belize, Singapore, Hong Kong, and many others.
If you haven't started your business anywhere just yet, consider incorporating an offshore company in these countries as well, as this might impact your business's daily operation.
An overview of offshore bank account
If you're new to the offshore world, we'll help you get a quick picture of what an offshore bank is:
Offshore bank – A bank situated outside the country where you live.
Offshore banking – The act of safeguarding your assets in other countries through financial institutions. The aim of this is to prevent abrupt circumstances to your fund when it is stored in the home country.
Offshore bank account – An account held by offshore banks for financial and legal advantage purposes. Entrepreneurs register offshore bank accounts for several reasons. Most importantly, it helps minimize the business tax burden, protects wealth and assets, provides a high level of privacy, and offers currency diversification.
There are various factors of offshore bank accounts that you need to know, as well as different considerations. You can begin by checking if a bank's product offerings align with your company's demand and strategy.
For starters, ask about things such as quick lending, the maximum/minimum transaction threshold, the remote opening option, and the privacy of the depositor (you). Most banks would be more than happy to answer these inquiries and may even provide some auxiliary counseling.
Next would be to ask if there are any fringe benefits such as cash bonuses, payroll services, accounting software, travel agent services, or tax prep help.  With the steep competition the banking industry is maintaining, it's not surprising for some banks to be incredibly generous with their perks.
How to choose your best offshore banking jurisdiction
The following are common priorities that you'll need to consider for the jurisdiction of your offshore bank account.
FIND OUT WHAT BANKING OPTION SUITS YOUR BUSINESS MOST
See your chance of getting your desired business bank account with easy steps!

List of recommended banking options

Successful rate assessment on your choice list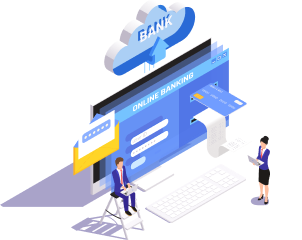 Reputation
In general, reputation shows the jurisdiction and banking system quality. Moreover, a well-reputed banking country is likely to bring a highly pro-business and stable environment.
Still, it can be quite challenging if you as a foreigner apply for bank accounts by yourself in such countries. Due to its complicated requirements as compared to those in other countries, more efforts will need to be made to open an offshore bank account in these places!
Recommended options for you: Hong Kong, Singapore
Remote opening
Many foreigners are huge fans of remote opening, as this will make great convenience for them. Unlike the traditional method, it allows you to open an account without a personal visit to the bank. As such, you can save a lot of time and money!
Our recommendation for where you should open an offshore bank account online:
Belize
BVI
Hong Kong
Singapore
Mauritius
Puerto Rico
Switzerland
Deposit
A low deposit is one of the key factors for the best offshore bank account. This is especially important for start-ups, entrepreneurs, or SMEs.
Some offshore banks do not require an initial deposit for registering a bank account. On the other hand, some banks may require a deposit from foreigners, but at a minimal cost.
Additionally, several captivating banks and banking jurisdictions like Hong Kong, Singapore, or Panama often require high deposit minimums.
Recommended options of low-deposit banking countries: Belize, Puerto Rico
Processing time
The process of bank account application is considerably quick in most cases. More often than not, the timeframe of most offshore banks is quite similar to each other.
Typically, it can take you only several working days to get your accounts started. However, it should be noted that how fast and how trustworthy the provided documents are will be significantly important in determining the processing time.
Recommended options: Puerto Rico, Hong Kong, Singapore, Belize, BVI
Nationality and business activity
Below are some considerations that you need to take notice of:
Merchant accounts
If you're running an e-commerce business, you will want to consider merchant accounts. There are specific requirements to register this type of account, which strongly depend on your choice of merchant provider.
Clients' nationality
Each offshore bank has its specific list of prohibited countries. Therefore, searching the suitability between your nationality and the bank policy is very necessary.
Clients' business category
You can start an account more easily if you fall into the preferential categories of the banks.
However, this is not always the case. In general, offshore banks share in common what business categories are allowed or prohibited (like forex or crypto).
As such, sifting the connection between your business category and the bank's policy is relatively essential.
The quick guide to opening an offshore bank account
Opening an offshore bank account is not as difficult as it may seem. There are a few things you need to take into consideration, but overall the process is relatively simple.
The first thing you need to do is choose the jurisdiction in which you want to open your account
Once you have done that, you need to find a bank that offers the type of account you are looking for, fill out an application form and provide the required documentation.
Note that there will be certain due diligence on you, as required by government regulations and by the bank. Once they are satisfied, your account will be opened.
Best countries to open a bank account for 2023
If you are looking for where to open an offshore bank account, here we suggest some options for you to consider:
Switzerland – Good choice for asset protection
Switzerland is a top choice for offshore bank account applications for the high level of its secure and privacy-oriented system.
Above all, Switzerland is well-known as the home to its sophisticated banking system. According to The Swiss Bankers Association (SBA), Switzerland's banks held assets of approximately US$ 7 trillion in 2018, almost half of which belong to foreigners.
Furthermore, Switzerland is top-ranked among the best jurisdictions with many offshore banks highly prized for asset protection. This country has strict privacy laws that prohibit bankers from divulging customers' account information without their consent. Any bankers who spill the beans about your information can be deemed to violate the law, and then undoubtedly, must face a fine.
Recommended bank choice for you: CIM BANQUE
Belize – Best choice for low deposit and remote opening
Generally, Belize is considered one of the easiest countries to have a bank account. The reason behind the popularity of Belize is its stability.
To begin with, Belize's offshore banking system is among the most stable in the world based on its liquidity rates.
Moreover, all banks in Belize are legally required to have at least a 24% liquidity ratio. This is much higher than that of banks in the United States, of which the liquidity ratio stands at only 3 – 4%.
In addition, the low deposit is another reason to draw people to Belize for an account opening. If Hong Kong or Singapore requires an initial deposit of up to US$100,000, a bank account in Belize only takes you as low as $500 to a few thousand.
Overall, starting offshore bank accounts in Belize can bring you great benefits – free hassles of language barriers and currency deflation, fast account setup process, remote registration, etc.
Recommended banks choice for you: CAYE International Bank Ltd
Singapore – Reputation is a key
In your consideration list of countries with the best offshore bank accounts, do not miss Singapore. This city-state was ranked second "Ease of Doing Business Rank" benchmark in May 2019 by The World Bank.
Singapore has an extensive banking system of more than 150 banks, 5 of which are locally incorporated and the rest are international. Most of them provide world-class and top-notch corporate bank account facilities.
In addition, offshore banking in Singapore also offers a wide range of services that meet different demands for both individuals and corporations. These services include multiple currencies, internet banking, checking accounts, savings accounts, debit and credit cards, wealth management services, etc.
Remarkably, many banks in Singapore allow customers to remotely register their offshore bank account, creating a high level of flexibility and convenience for Singapore non-residents who wish to start an offshore bank account from their home country.
In conclusion, Singapore is a global financial hub and a perfect choice for most offshore investors around the world.
Recommended banks for you: OCBC, Citibank, DBS, UOB
Hong Kong – Top financial center in Asia
Do you know that six out of 10 of the world's top financial centers are located in Asia? Outstandingly, Hong Kong has ranked the third most competitive financial center in the world, according to the 26th released edition of the Global Financial Centers Index (GFCI) (as of September 2019).
Apart from the efficient legal and tax system, Hong Kong is also a premier international business and financial center. It has the highest concentration of banking institutions in the world, which includes 75 of the world's largest 100 banks.
With such an integrated network of institutions that meet international standards, Hong Kong undoubtedly is one of the most ideal destinations for your offshore account registration.
Recommended banks for you: HSBC, DBS, Hang Seng Bank, Standard Charter Bank
key note
You'll need to pay high deposit minimums and have a personal visit to open a bank account in Hong Kong.
Make sure to prepare a business profile, plan, and required documents for the application. Do seek help from a reliable service provider to make your process run smoothly!
British Virgin Islands – High degree of privacy and confidentiality
The BVI is a well-regulated jurisdiction with a long history of financial stability. The jurisdiction also has a low tax regime and is not subject to exchange controls.
Strikingly, the BVI is an ideal jurisdiction for offshore banking because it offers a high degree of privacy and confidentiality. Bank records in the BVI are not publicly available and there is no requirement for banks to disclose account information.
This makes the BVI an attractive destination for those who wish to keep their financial affairs private.
First Caribbean International Bank, for example, is a leading offshore bank in the BVI that offers a full range of banking services and competitive interest rates on savings accounts and term deposits.
Mauritius – Ease of account opening
Mauritius is a great option due to its stable political and economic environment, as well as its low taxes. While the banking system is not as developed as in some other countries, it's still relatively easy to open an account.
There are no restrictions on who can open an account in Mauritius (except the 'high-risk' nationality list). So, whether you're a resident or a non-resident, you'll be able to open an account with no problem.
Still, if you're not a resident, you may need to provide proof of your income and assets. This is to ensure that the bank can properly assess your financial situation.
Below are some recommendations for Mauritius banks that you might be interested in:
Bank One Limited
Mauritius Commercial Bank
Investec Bank
Cayman Islands – Popular choice for offshore banking
The Cayman Islands are one of the most popular choices for offshore banking. This is due to a variety of factors, including the island's political stability, low taxes, and strong financial regulation.
The Cayman Islands also offer a wide range of banking services and products, making it an ideal choice for those looking to open an offshore bank account.
You don't need to live in the Cayman Islands to open a bank account there. In fact, some banks let you do it without ever stepping foot on the island. Certified documents such as your identity proof, your overseas address, bank references, and the source of your funds are required.
Puerto Rico – No CRS reporting needed
Puerto Rico is a popular destination for offshore banking due to its favorable tax laws. Offshore bank account opening in Puerto Rico is a straightforward process that can be completed online. There are no residency requirements for offshore banking there.
Puerto Rico is an ideal destination for those who are looking for increased privacy and asset protection as Puerto Rican banks are not subject to compliance with AEoL/CRS.
UAE – Favorable tax laws
UAE offshore banking can be a great way to diversify your portfolio and protect your assets. By investing in a foreign country, you can reduce your exposure to political and economic risk.
The UAE is home to many world-class financial institutions. Additionally, the UAE's tax laws are very favorable for offshore investors. If you are looking for a safe and stable place to invest your money, the UAE is an excellent choice.
RAK Bank, ADCB, and Emirates NBD are the three most well-known UAE banks.
Tips
Still unsure which bank might fit your business? Try our Banking Tool and work through a few simple questions to get personalized recommendations for your business.
Do you have an offshore banking jurisdiction in mind? Go to the next step
Each individual or corporation can present different choices when it comes to offshore banks. It is necessary to well analyze your company's demands and then pick the most appropriate option.
If you're ready to start your business with an offshore bank account of your own, you can visit our offshore banking service to look at the options and features and quickly identify the best solution for your needs.
We've been helping businesses open their bank account for over 12 years. Feel free to get in touch with us via service@bbcincorp.com if you have any questions or inquiries about this matter!
Disclaimer: While BBCIncorp strives to make the information on this website as timely and accurate as possible, the information itself is for reference purposes only. You should not substitute the information provided in this article for competent legal advice. Feel free to contact BBCIncorp's customer services for advice on your specific cases.
Share this article
Get helpful tips and info from our newsletter!
Stay in the know and be empowered with our strategic how-tos, resources, and guidelines.