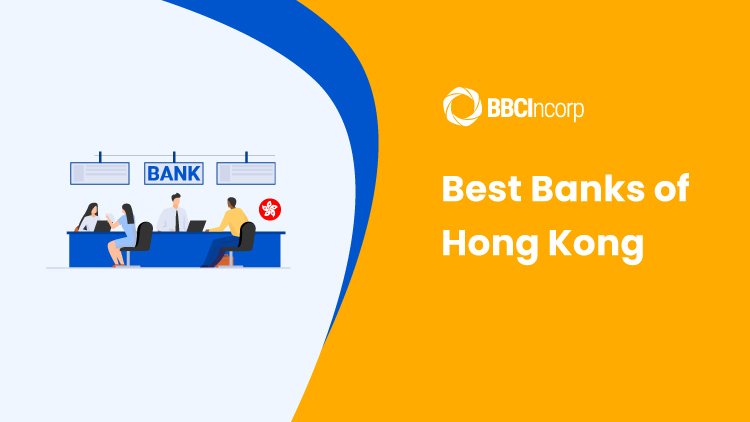 Being a hotspot for financial services, Hong Kong is considered a credible place to open a business account for foreign investors and ex-pats. The fact that this country has a long list of reputable banks will make it difficult to decide.
This article will provide you with essential information on the Top 4 Hong Kong Banks highly recommended for those wishing to use offshore banking.
Why choose Hong Kong banking services
Hong Kong has been named "the heart" of the worldwide financial industry with long-established banks. Its banking system represents sophisticated and stand-out features that are magnetizing international businesses.
To exemplify, the Asian Banker placed Hong Kong first rank concerning the strongest bank evaluated on the balance sheet (2022). Remarkably, three out of the ten top banks on the list were Hong Kong banks.
In the latest The Asian Banker Strongest Banks By Balance Sheet evaluation, the Bank of China (Hong Kong) remained the strongest bank in the Asia Pacific amid profit recovery in the region.
You can refer to the list of the Top 10 strongest banks ranking for more information.
Hong Kong is characterized by its three-tier banking system including licensed banks, restricted banks, and deposit-taking companies. And the extensive network of domestic and international banks provides you with multiple options for consideration, whether you are a resident or non-resident.
You won't have trouble communicating with local banks as a foreigner because they have English-speaking staff members.
Note that the requirement for bank account opening will vary from bank to bank and depend on your citizen and residency status. Get yourself prepared carefully before the account registration.
Open a bank account as a non-resident?
In what follows, we will walk you through some best banks in Hong Kong that you should take into account!
Top 4 Hong Kong banks
Hong Kong is home to the majority of the world's biggest banking operations. Below are the four most reputable banks in Hong Kong, acknowledged under Asiamoney's Best Bank Awards (2022), that you should consider.
DBS Bank – The best international bank
DBS Bank is headquartered in Singapore and has its presence spreading in 18 countries on a worldwide basis, also the seventh-largest bank in Hong Kong by total assets.
You may find out the prestige of DBS Bank through a list of its awards "World's Best Bank" by Euromoney, "Best Bank in the World" by Global Finance, and according to Asiamoney, DBS Bank is "Hong Kong's best international bank 2022″.
It is also considered the best bank for Corporate Social Responsibility (CSR) for its dedication to promoting sustainable and scalable growth for social enterprises.
DBS Bank is preferred by most small and medium-sized enterprises (SMEs) in Hong Kong. What has brought this bank into the spotlight for many SME applicants?
Below are some distinct advantages they offer:
Launching DBS BusinessClass for Hong Kong SMEs and startups
Online models for SME academy series
Loan application schemes
Credit checks for financing requirements in urgent cases, etc.
However, one disadvantage for those contemplating choosing DBS Hong Kong is its high initial deposit.
The deposit for a normal DBS account is around HK$200,000. Meanwhile, opening a corporate premium bank account with DBS Bank can cost you from HK$20,000 to HK$ 1 million.
Despite its huge cost for the input, many entrepreneurs tend to opt for DBS bank to benefit from certain privileges of this reputed bank.
HSBC – The largest domestic bank in Hong Kong
HSBC Bank is among the world's biggest financial institutions and is rated as the best Hong Kong domestic bank. It owns an extensive range of services covering Commercial Banking, Wealth and Personal banking, and Global Banking in more than 60 nations and regions worldwide.
HSBC is listed as the best domestic and investment bank, reported by Asiamoney Best Bank Awards 2022.
Through its four international businesses: Commercial Banking, Retail Banking and Wealth Management, Global Private Banking, and Global Banking and Markets, the bank provides services to 38 million consumers.
Service
Charge (For reference only)
Using ATM overseas

HK$20 – HK$50 (depending on the network of the ATM)

Sending a telegraphic transfer

Mainland China: HK$100
To all others: HK$125

Receiving a telegraphic transfer

HK$65 – commission of 0.25% may be applied depending on the currency involved

Including a message with payment details in Chinese

Max 140 characters, exceeding this will cost an additional HK$120

To HSBC offices in mainland China: HK$100
To all others: HK$125
More specific details on HSBC's banking service fees.
What are the pros and cons of banking with HSBC?
HSBC Bank's reputation is well attached to its high-end banking services and facilities.
This bank is widely chosen by high-net-worth individuals and investors
Opening a bank account in HSBC bank is considered to be a smooth process, but may take some time.
Interestingly, if you are looking for the best savings bank account in Hong Kong, HSBC Bank is worth considering the option. Here are several reasons why foreign applicants should choose HSBC for its saving account:
It is a multinational bank with an extensive network of branches and ATMs worldwide
The minimum deposit for checking or savings accounts is only $1
No need for a monthly checking account fee if you can assure the minimum balance of $1,500
Cash bonuses are available to new customers
No ATM withdrawal fees, but its cons are high maintenance fee
One typical drawback is that HSBC Bank offers debit cards limited in USD and GBP. Giving a card presence in EUR currency is not its strength, at the moment. Furthermore, the initial deposit for opening a corporate bank account with HSBC Bank is around HK$10,000.
The minimum opening balance for an HSBC bank account often falls at HK$500,000, quite a similar amount to that of Citibank.
Citibank – The best corporate bank
Citibank Hong Kong is part of Citigroup with a wide range of services focusing on markets, banking, global consumer products, and wealth management services. Remarkably, Citibank is among the biggest issuers of credit cards in Hong Kong.
Citi was named "Hong Kong's best corporate bank 2022″, and "Hong Kong's best bank for diversity and inclusion 2022" in Asiamoney's Best Bank Awards.
Below are some highlights of Citibank's features:
Citibank has remained a Hong Kong premium bank for corporations and families
This is a common choice for ex-pats and non-residents
Good credit card offering makes the bank stand out, for example, PremierMiles
Monthly service fee waived by keeping your account balance at or above HK$10,000
Citibank focuses on commercial and investment banking. Several investment options come in the form of bonds, insurance products, stock trading, and so forth.
Citibank is one of the best private banks in Hong Kong. For instance, Citi Private Bank is a specifically designed subsidiary of Citigroup to serve ultra-high-net-worth entrepreneurs and high-level corporate executives only.
Service
Charge (For reference only)
Sending a telegraphic transfer

Citibanking: HK$220 ($100 if online)
CitiPriority: HK$220 (waived if online)
CitiGold: HK$100 (waived if online)

Receiving a telegraphic transfer
Including a message with payment details in Chinese
Find out more about Citibank's service fees.
The minimum opening balance for a bank account with Citibank is normally equivalent to that of HSBC. However, cash rebates can be ranging from HK$1,700 to HK$22,000 depending on your account choice.
Standard Chartered – The best bank for ESG
Are you a big fan of digital banking products and services? Then, do not miss out to put Standard Chartered Hong Kong into your consideration list.
Established in Hong Kong in 2004, Standard Chartered has expanded its business in over 60 markets worldwide. Along with HSBC and Bank of China HK, Standard Chartered is the third note-issuing bank in Hong Kong.
To strengthen the bank's ESG brand, StanChart has specialized sustainable finance teams in Hong Kong, mainland China, Singapore, London, and Dubai.
This entails developing green and sustainability-related loan and bond agreements by:
Offering sustainable deposits & green mortgages;
Establishing sustainability-related trade financing structures;
Introducing ESG derivative products;
Assisting clients in their transition towards sustainability.
The following are some of the significant services they provide, along with their fees:
Service
Charge (For reference only)
Withdrawing from international ATM

No surcharge for UnionPay and JETCO ATM usage
Up to 1.95% fee for other ATM networks

Sending a telegraphic transfer (flat fee)

International Trade Account Customers: HK$140
Preferred Business Account Customers: HK$160
Business Account Customers: HK$200

Transferring in non-domicile currency

HK$60 – HK$200 in addition, depending on the account type

Receiving a telegraphic transfer
Including a message with payment details in Chinese
You can refer to additional information on Standard Chartered's fees here.
Standard Chartered premium account is highly recommended for those in need. The minimum opening balance for the bank account with Standard Chartered is around HK$200,000. Some of the basic fees have also been removed to facilitate most of its services to customers.
FIND OUT WHAT BANKING OPTION SUITS YOUR BUSINESS MOST

See your chance of getting your desired business bank account with easy steps!

List of recommended banking options

Successful rate assessment on your choice list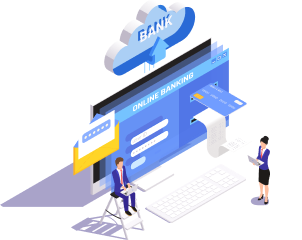 EMIs – Alternatives to traditional banks
As a non-resident, you may not want to open a bank account due to the complicated process and the eligibility to meet physical presence criteria. An alternative solution is to use EMI/MSO accounts or wallet services.
Currenxie, Wise, and Airwallex are common options for this new line of banking services. The benefits of using such fintech products are:
The ability to receive and hold money
Money transfer inside and outside Hong Kong
Remote opening
USD, EUR, or GBP currencies offering
The availability of conducting e-bank inquiries
Startups or SMEs with certain trading volumes are more likely to be big fans of these e-banking solutions. They facilitate the process and save time for most startups who want to start a business in Hong Kong.
This is reasonable to understand why the emergence of these fintech services is more and more gaining attention.
The bottom line
Above are some recommended options for you to consider when choosing the best bank in Hong Kong. However, determining the ideal bank in Hong Kong maybe not be that easy.
There are certain parameters that you should take into account to reach your desired option. In whatever case, it's best to wage all your options against actual business needs and decide from there.
If you're running a small operation then it's typically best to go with banks that offer low deposits and minimum balance requirements. But this should not mean going with options that are restrictive in terms of flexibility as you will eventually have to account for future expansion.
Note that Hong Kong and Singapore are Asia's two largest financial hubs. Deposits for opening a bank account in these locations are typically as high as the reputation of their banks.
Tips
Understanding the due diligence requirement from your bank of choice is also crucial.
While opening a business bank account in Hong Kong would require you to submit further certified copies of the company papers, the process for opening a personal account is less complicated.
Requirements for opening a bank account in Hong Kong may vary from bank to bank. You, therefore, should have a thorough examination of your bank's required documents before applying.
In addition to big traditional banks in Hong Kong, the presence of certain e-banking services like Airwallex these days can give you more chances for your bank account opening. Note, however, that choosing the right supporter is very important as well.
Planning to open a bank account in Hong Kong? The process will become much easier if you find a trusted service provider like BBCIncorp, instead of proceeding with things on your own. Get in touch with us now via our chatbox or leave a message at service@bbcincorp.com for further information!
Frequently Asked Questions
Can a US citizen open a bank account in Hong Kong?
Yes, a US citizen can open a bank account in Hong Kong. The process is relatively simple and straightforward, and there are a number of banks to choose from. You can consider the following papers must be submitted by foreigners in order to create a savings or current account such as:
Hong Kong Identity Card or an existing passport
Identification showing your address in Hong Kong or your home country
A completed application form
Does China own HSBC?
No, it's not owned by China. The Hongkong and Shanghai Banking Corporation Limited is the owner. The HSBC corporate office is in London, United Kingdom.
Disclaimer: While BBCIncorp strives to make the information on this website as timely and accurate as possible, the information itself is for reference purposes only. You should not substitute the information provided in this article for competent legal advice. Feel free to contact BBCIncorp's customer services for advice on your specific cases.
Share this article
Get helpful tips and info from our newsletter!
Stay in the know and be empowered with our strategic how-tos, resources, and guidelines.