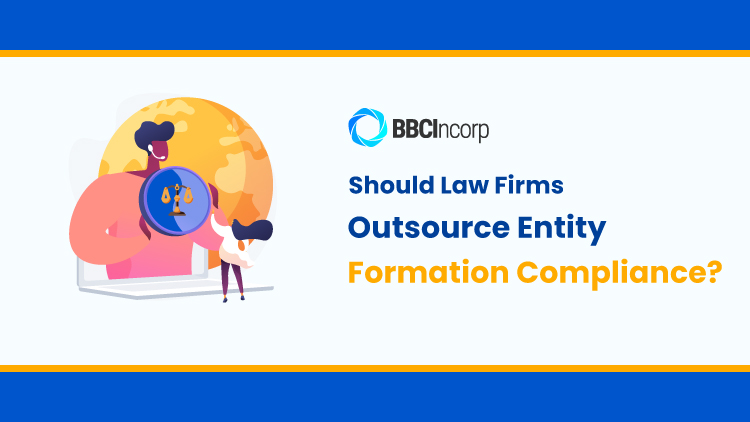 What does outsourcing entity formation compliance mean exactly?
It means delegating compliance tasks to a specialist entity formation company, whether for clients' matters or for the law firm's internal practice.
There are many areas in which outsourcing compliance process can be beneficial for law firms, such as:
Global compliance: all the laws, policies, standards, and legal requirements that apply to businesses all over the world (e.g., tax and accounting practices)
Local compliance: rules that apply to businesses in a particular jurisdiction
Among these, global compliance is the biggest challenge for many firms in this day and age.
Outsourcing vs Offshoring
Outsourcing often gets used interchangeably with offshoring, yet they are not the same:
Outsourcing compliance occurs when a company contracts a specific process out to a third party, finding someone who specializes in whatever needs to be done.
For instance, if a law firm needs compliance support in business registration, license application, tax filing, accounting, or due diligence, it may seek out an outsourcing partner that specializes in those areas.
This is frequently done when the firm lacks the expertise to perform compliance tasks or is looking to reduce operating costs
Offshoring compliance means completely relocating the risk & compliance management process to another company. Offshoring activities typically include operational and support processes such as accounting.
Both methods can help businesses reduce operational costs and improve access to specialized services. However, outsourcing compliance offers significant flexibility that offshoring simply does not have.
Assume your company is running a 6-month project for clients to open new businesses in foreign countries.
Offshoring would be impossible in this case because it would involve establishing new offices in clients' targeted countries and hiring staff to register companies locally, which would be expensive for such a short project.
Outsourcing, in contrast, allows you to work with professional partners who can handle all compliance tasks related to entity formation on a global scale, without the need to open new offices or hire additional staff.
What are the qualities that law firms should look for in an outsourcing partner? Find out more here.
Why are law firms in need of compliance outsourcing?
Entity formation is influenced by not only local but also global compliance regulations, such as government regulations, reporting standards, and rules in different jurisdictions. Many law firms, however, lack the bandwidth to keep up with all the updates in entity formation compliance around the world.
The following are the primary factors that influence law firms' decisions to outsource compliance:
Lack of resources and expertise
Many law firms work with clients across borders and in multiple jurisdictions with vastly different laws, complicating the demands and requirements for compliance tasks.
As a result, firms lack the in-house expertise and global resources needed to stay on top of entity formation compliance in all the countries clients operate in, with 63% of firms citing compliance as a top challenge (according to Deltek).
More and more sophisticated demands from clients on the market
As the world changes for law firms, their clients also mature. Nowadays, clients expect every firm to understand the process, and be able to bring value to every formation project, from simple to complex.
Some clients may have irregular compliance needs and require service for specific tasks, such as:
Compliance with Anti Money Laundering (AML)
Compliance with Foreign Account Tax Compliance Act (FATCA)
Bank due diligence procedure
Economic Substance
Tax Compliance
Financial Reporting Requirements
Business Licenses & Permits; and more
Some potential problems when outsourcing compliance
Losing control to a third party
Many law firms are still hesitant of outsourcing compliance for clients' entity formation process, or aspects of it, due to the fear of losing control.
The fact that compliance management is one step removed from the client's case may lead to a slippage in quality control and upholding of standards.
After all, when compliance requirements are not met, the ultimate responsibility remains with the firms themselves. That's why many law firms prefer to keep the process in-house.
Partners' quality and capability
Some firms are also concerned about the quality and capabilities of the third-party provider. Poor services and failure to meet requirements may lead to devastating non-compliance penalties.
Risk of clients' data breaches
Outsourcing compliance may also bring data security risks, as partners can now have access to sensitive client profiles that law firms must keep confidential.
As such, firms will need to go through the hassle of making sure that their third-party provider takes all the necessary precautions to ensure the safety and confidentiality of data.
Quick guide
Entity Formation Compliance
Understand global compliance issues to ensure risk-free entity formation journey for clients.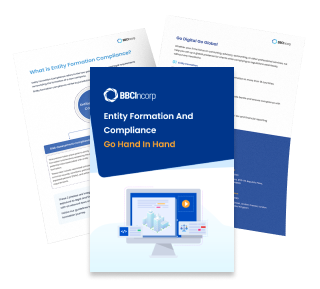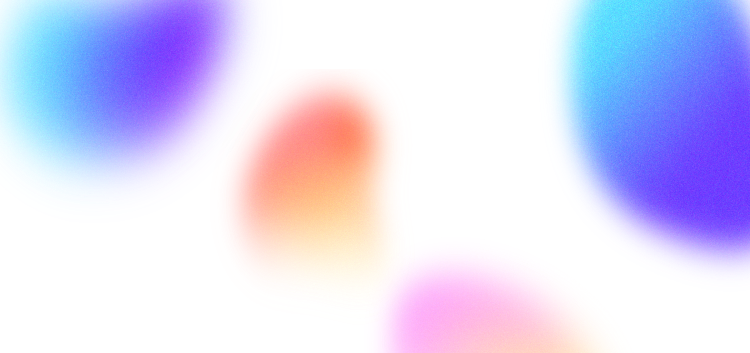 Conclusion
All in all, there are many aspects for law firms to take into consideration when outsourcing compliance processes. Potential problems can include loss of control, poor quality, and risks of data breaches.
However, as long as firms understand what they require and what their partners can provide, the search for a potential alliance can be a fruitful endeavor.
Need someone to handle all aspects of entity formation compliance? Chat with one of our helpful consultants for practical advice, or send us an email at service@bbcincorp.com and we'll get back to you as soon as possible.
Entity formation compliance with BBCIncorp
We simplify compliance for law firms by providing a full range of services.
Enjoy a fast & streamlined process for entity formation in more than 18 countries, optimizing your entire clients' journey.
Set up global payments for clients with high-success-rate banks and ensure compliance with KYC/AML/CFT standards.
Our qualified accounting service helps you handle clients' tax and financial reporting compliance with ease.
Disclaimer: While BBCIncorp strives to make the information on this website as timely and accurate as possible, the information itself is for reference purposes only. You should not substitute the information provided in this article for competent legal advice. Feel free to contact BBCIncorp's customer services for advice on your specific cases.
Share this article
Get helpful tips and info from our newsletter!
Stay in the know and be empowered with our strategic how-tos, resources, and guidelines.