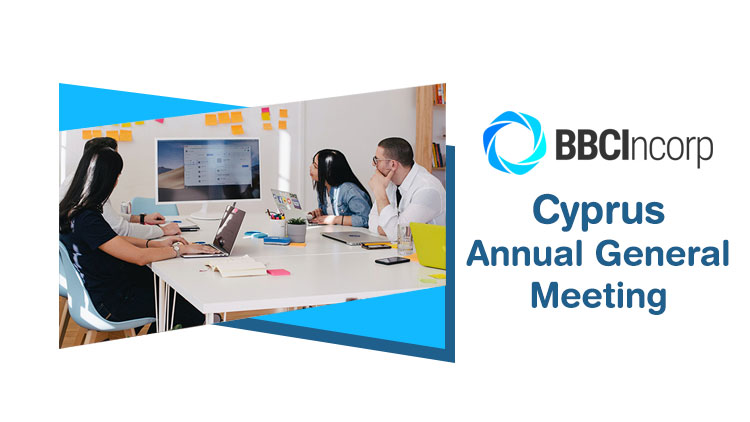 An annual general meeting is mandatory for nearly every corporation in Cyprus. It is also one of the most significant business events of the year.
Executing a successful annual meeting requires planning and coordination of many parts. It can be quite challenging if you're new to the process and have no direction of what to do in the meeting.
This article will provide a resourceful guide that helps you identify the key issues and legal requirements, as well as how to conduct voting for a well-run annual meeting.
1. What is an annual general meeting in Cyprus?
The Cyprus annual general meeting (AGM) is a yearly gathering of the company's shareholders. It may also be called an annual shareholder meeting or an annual stockholder meeting.
Your company needs to hold the first AGM within 18 months of incorporation date and once every year thereafter. Moreover, the date between the previous AGM and the next one must not be more than 15 months.
1.1. Main activities of the AGM
The annual meeting normally includes the following activities:
Declaring dividends or changing dividend policy;
Reviewing financial statements and balance sheets;
Considering directors' and auditors' reports;
Appointing directors (if the position is up for renewal) and filling vacancies on the board of directors;
Electing auditors and agreeing to their remuneration.
1.2. Methods of AGM
There are two methods of holding an AGM in Cyprus: physical meeting or via electronic means.
Generally, an AGM is an important opportunity for your company members to come together and engage directly. However, under the restriction of the Covid-19 pandemic, physical meetings may not be feasible.
As such, the Companies Law has allowed companies to conduct AGM through electronic means. You might need to engage a technology solution provider to support the technicalities if you plan to conduct an electronic meeting.
Additional issues and considerations can be discussed at the AGM such as approval for the change of company name or amendment of the company's memorandum.
You're welcome to refer to the Cyprus Companies Law or get in touch with us for more detailed information.
2. What are the requirements for holding annual general meetings in Cyprus?
Your company's annual meeting needs to follow several legal requirements, which are mainly associated with notice, quorum, as well as directors' accounts and reports.
Read on to find out how you can handle these requirements with ease.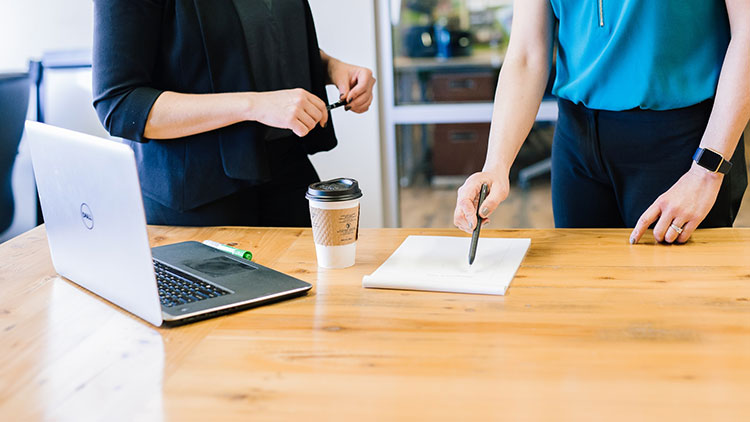 2.1. Notice of meeting
You must give clear notice of the meeting to your company members prior to the AGM.
The common notice period should be at least 21 days. A notice of meeting should indicate the place, date, and the hour at which your AGM is scheduled.
The notice of meeting should also include the following information:
A clear description of procedures that shareholders must comply with to be able to participate and to vote in the meeting, including:
the shareholders' right such as to ask questions related to items on the meeting agenda;
the right to appoint one or more proxies to participate, speak, ask questions, and vote;
the procedure that will be followed for electronic voting or voting by correspondence;
The record date, stating that only shareholders on the record date have the right to participate and vote in the AGM;
Where and how to obtain the full documents and draft resolutions;
Generally, your company's notice of the meeting must be comprehensive and specific so that the shareholder understands it and decides whether or not to attend.
2.2. Quorum
A 'quorum' simply means the minimum number of members that have to be present in a meeting. You can only conduct an AGM if there is a quorum of members.
The quorum requirements depend on your company's articles of association. If there are no specific provisions for quorum in your company's articles, three members present in person shall be qualified as a quorum.
2.3. Directors' account and reports
As the company's director, you will need to present to the shareholders in general meeting the following documents:
(1) financial statements;
(2) directors' report;
(3) auditors' report, if required by the Law.
According to the Companies Law, the copies of these accounts and reports shall be available at least 21 days before the date of the AGM.
Most importantly, any failure to comply with this requirement shall result in a criminal offense and will be subject to a fine.
You've now obtained the overview of the legal requirements needed for holding an AGM in Cyprus. Apart from these requirements, there are other issues to consider when running your business in Cyprus: take a look at our article Open a Company in Cyprus – How to Stay Out of Trouble, where we discuss these issues in detail.
3. How to conduct voting in an annual general meeting in Cyprus?
Voting is a crucial contribution to the good governance of your company and determines its future direction.
We've summarized some basic terms you ought to know about the voting procedure, particularly the methods of voting, types of voting resolution, and the proxy appointment.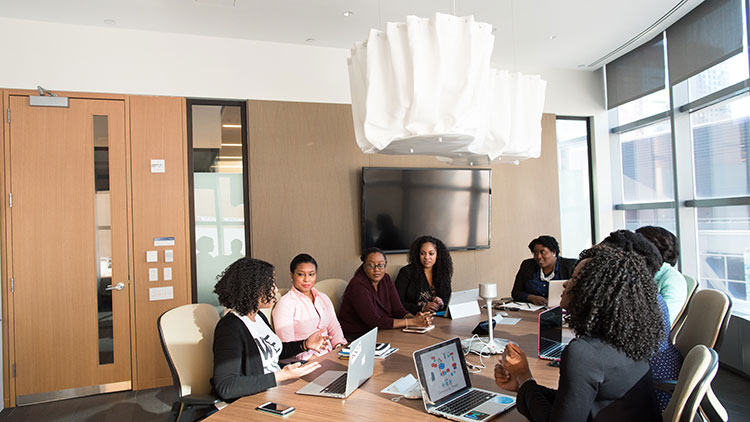 3.1. Methods of voting
Any issues put to the vote in the meeting can be decided on a show of hands unless a poll is demanded.
On a show of hands, every shareholder present in person is entitled to one vote. Whereas on a poll, every shareholder is entitled to one vote for each share he/she holds.
3.2. Proxy appointment
If for some reason the shareholders cannot attend the meeting, they have the right to appoint another person as a proxy to attend and vote on their behalf.
The proxy need not be a shareholder and he/she should be appointed before but no more than 48 hours before the AGM.
3.3. Types of voting resolution
A resolution is the final form of a decision taken at the AGM by voting. There are three types of resolutions you need to take notice of:
Ordinary resolution – passed by a majority of the votes of the members entitled to vote in person or by proxy.
You can use an ordinary resolution for the removal of company directors or the issue of discount shares, etc.
Extraordinary resolution – passed by at least 75% of members entitled to vote in person or by proxy, under the condition that a notice of extraordinary resolution has been duly given.
For instance, you can adopt this resolution for the arrangement between a company and its creditors, or the authority for the liquidator in the event that a company is voluntarily winding up.
Special resolution – requires a 75% majority vote and, in addition, a 21 days notice for a special resolution must be given prior to the AGM.
You can use a special resolution for the more important matters. For instance, the alteration of Articles of Association, change of company's name, reduction of capital, or exchange of shares with other companies.
4. Key takeaways
At this point, you've learned more about the key issues and requirements needed to hold an annual general meeting in Cyprus, as well as the voting procedure you'll need to handle.
Below is a simple checklist to help keep you on track and well-prepared for your AGM.
Prepare your director's accounts and reports
Determine the method of your meeting: online or offline
Note down the main activities and issues you're going to discuss
Update your shareholders if there is any special voting resolution happen at the meeting
Make sure you have a quorum of members – at least 3 members present at the meeting
Check with your shareholders whether they're attending by themselves or through the proxy appointment
Send notice of meeting at least 21 days before the meeting took place
If you want to learn more about running a business in Cyprus, get in touch with one of our friendly consultants who will support you with any concerns you may have.
Or, why not take a look at our Cyprus Company Formation page in the meantime.
Disclaimer: While BBCIncorp strives to make the information on this website as timely and accurate as possible, the information itself is for reference purposes only. You should not substitute the information provided in this article for competent legal advice. Feel free to contact BBCIncorp's customer services for advice on your specific cases.
Share this article
Get helpful tips and info from our newsletter!
Stay in the know and be empowered with our strategic how-tos, resources, and guidelines.