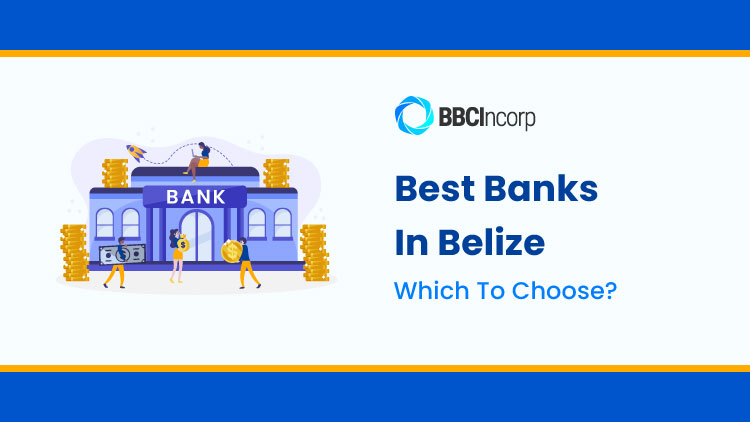 To assist you in your research and find the perfect match for your business, we have compiled an article featuring the top four banks in Belize.
Benefits of a Belize offshore banking account
Privacy & asset protection
Belize has strict bank secrecy laws that protect the confidentiality of bank account holders. This makes it easier for governments, creditors, and other parties to access financial information with a valid court order.
Quick opening process
In general, opening a bank account in Belize is relatively time-efficient. If you have all the necessary documentation and meet the bank's requirements, opening an account in a matter of days or even within a few hours is possible. Some banks may offer online account opening options, which can be even faster.
High liquidity rates
Belize bank liquidity rates are at least 24%, significantly higher than typical American ones. This means that if one bank in Belize encounters an issue and is unable to fulfill withdrawals, it is unlikely to impact the other banks in Belize in the same way.
Low deposit
Bank accounts in Belize can be opened with as little as $500 in deposits. It's clear to see that This is significantly lower than the amount required by many banks in Hong Kong or Singapore, which typically ranges from $10,000 to $100,000.
Diverse currency options
Belize offshore banks can hold multiple currencies, allowing individuals and businesses to minimize currency conversion fees. A 2:1 ratio between the Belize dollar, the official currency, and the US dollar is a barrier against unexpected fluctuations.
For additional details on reasons to choose Belize for offshore banking, visit our dedicated article and learn helpful tips.
Best banks in Belize to open business accounts
In general, Belize's top banks offer a variety of financial services to meet the needs of both individuals and businesses. The Central Bank of Belize regulates these banks to ensure that they comply with the country's banking standards.
Some of the best banks in Belize include the following names:
Belize Bank Limited – A suitable option for Belize residents
Belize Bank Limited (BBL) is one of the largest and oldest banks in Belize. This bank provides a range of financial services to both domestic and international customers: personal and business banking, international banking, investment services, insurance services, and offshore banking in Belize.
Pros of Belize Bank Limited
11 branches/ offices with a vast distribution network in Belize
Various services are provided for worldwide uses: wire transfers, card products, merchant services, certificates of deposit, financing, online cheque imaging, etc.
Convenient online and mobile banking service
Mainly focused on residents, compatible with business owners living in Belize
Strong presence in the Belizean commercial banking industry
Cons of Belize Bank Limited
Belize Bank's services are mostly focused on residents and domestic customers
The number of investment banking options is limited
Pricing
Opening a savings account requires a minimum initial deposit of $100. For salary accounts, present your employment letter and a $20 deposit.
It is recommended that Personal Savings Account holders maintain a minimum balance of $150, and Bonus Savings Account holders should maintain a minimum balance of $1,000.
Stay informed about the current fees with BBCIncorp
Contact us for more details on the fee schedule associated with your account. This will help you make an informed decision about whether Belize Bank is the right financial institution for your needs.
Who should open a Belize Bank Limited bank account?
Resident of Belize
If you live in Belize and need a local bank to manage your finances, Belize Bank Limited is a suitable choice. Its locations and wide range of banking services can help you easily access your accounts and conduct transactions.
Entrepreneurs who plan to conduct business within Belize
If you are setting up a business in Belize, Belize Bank may be able to help you manage your day-to-day finances by reconciling your accounts and transactions 24/7. You can also pay multiple vendors with their enhanced business payment services.

Caye International Bank Ltd. – A beneficial choice for investors
Caye International Bank (CIB) is by far the most preferred bank to work with and is considered the most diverse bank in Belize. Their Class A bank license permits financial services with individuals and corporations outside of Belize.
Several awards and recognition of this service provider are the "Best Offshore Bank for CARICOM 2021" as awarded by International Investor Magazine, the "Best Private Bank in Central America" for 2021 and 2022 as awarded by Global Banking & Finance Review, etc.
Pros of Caye International Bank
The smooth and straightforward process that can be done online
User-friendly platform with help 24/7 for online banking services
Gold storage and investment options are available
Thorough wealth management services, including investment advisory services and portfolio management
Cons of Caye International Bank
Online wiring system might be outdated and not as quick
Possibly higher fee rates
Pricing
Caye International Bank offers a fair price rate considering their services and support. When selecting either a demand deposit or savings account, there is only a nominal opening balance needed of $1,000.
Regarding Caye International Bank Fees (in USD), the Application Fee is $100, the FATCA Fee is $250, and the Monthly Service Fee is only $14.50. For more information on the rates for a specific service, visiting their site in advance would be a good idea.
Who should open a Caye International Bank Ltd bank account?
Investors 
Caye International Bank Ltd is an ideal choice if you're looking primarily for an investment account. As mentioned above, they even offer gold investment, gold loans, financing, and so much more for investors and entrepreneurs.
Why U.S citizens might find it a smart choice to choose CIB
Generally, anyone who is interested in offshore banking, international investment, or asset protection may consider opening a bank account with Caye International Bank Ltd.
Since Caye International Bank's procedures adhere to U.S. regulations, U.S. business owners may find them useful. However, it is important to conduct thorough research and consider individual financial goals and needs before making any decisions regarding Belize offshore banking.
Atlantic Bank Limited – Personalized banking services for customers
The Atlantic Bank Limited focuses on providing personalized service and tailored financial solutions to its customers and offering convenient and accessible banking services.
With a solid reputation for stability and reliability, the bank offers personal and commercial banking services such as savings accounts, certificates of deposit, checking accounts, loans, credit cards, etc.
Pros of Atlantic Bank Limited
Staff members are well-trained to handle any issues that arise from international accounts, including FATCA.
It is regarded as a trusted provider of financial services in the region
Free online bill pay with any Visa or MasterCard Credit Card
Corporate online banking is free of cost
Cons of Atlantic Bank Limited
Stricter and much more detailed procedures
Less unique investment opportunities or diversification options
For personal and corporate online banking, a visit to their customer service representatives to fill out an application form is required.
Transaction fees are charged for Payroll, Payments to Suppliers, and Third Party Transfers
Pricing
A minimum initial deposit of $10, $20, or $500 depending on the type of savings account being opened. There will be a $27.25 service charge for any account closed within 90 days of opening.
Who should open an Atlantic Bank Limited bank account?
E-commerce business owners
One of Atlantic Bank's strengths is its e-commerce services such as Point of Sale (POS), Payment Gateway, and E-Packaging.
Multiple payment options are available, including Visa, MasterCard credit, and debit cards. Furthermore, transactions are done in rere-time, so there is no risk of disconnection once company bills have been paid on time.
Hotel service providers
Atlantic Bank's Hotel Internet Reservations System service allows the hotel to process online credit card payments at the exact moment with no extra commissions. Hotels and resorts wishing to expand their customer base by accepting reservations online or targeting foreign customers via the Internet will find the features helpful.
Heritage Bank Limited – Innovative solutions with enhanced technology
Heritage Bank Limited is known for its commitment to using technology to provide innovative financial solutions and enhance customer experience. This means features such as online and mobile banking, which make it easy for customers to manage finances on the go.
You will be pleased to know that besides being innovation-centric, Heritage Bank is making a positive impact in the communities, and is a strong advocate of sustainability and corporate social responsibility.
Pros of Heritage Bank Limited
Customers receive personalized consulting sessions and solutions
You can process instant transactions online or through Digicell SMS Bundles with a computer or a mobile device
Innovative banking services by utilizing technology
Free ATM cards accepted at all Heritage and Credit Union ATMs, free online banking, and free bill payments
Cons of Heritage Bank Limited
A limited number of ATMs (than others in this list)
You have to visit one of their branches to fill out an application form for online banking and a few other services
To open a new savings account, non-residents have to possess a valid passport and a banker's reference from an established financial institution.
Pricing
The minimum initial deposit of $50 for a savings account. Inactive accounts are charged $10 after 12 months without any transactions. When there is no activity for 18 months, it will become dormant, and a fee of $30 will be charged annually.
In case you need this, here is Heritage Bank Limited's business banking website for more references.
Who should open a Heritage Bank Limited bank account?
Small business owners
Heritage Bank Limited may offer special services and support for small businesses such as business loans, merchant services, financial advice, consulting, etc. This can be a huge benefit for entrepreneurs and business owners who are new to the market.
Business that want to accept credit and debit cards 
With the merchant account service from Heritage Bank, your potential transaction volume will be assessed and the lowest feasible rate is likely to be achieved. The application process is simple, meaning your Point Of Sale merchant account can be approved within two business days.
FIND OUT WHAT BANKING OPTION SUITS YOUR BUSINESS MOST
See your chance of getting your desired business bank account with easy steps!

List of recommended banking options

Successful rate assessment on your choice list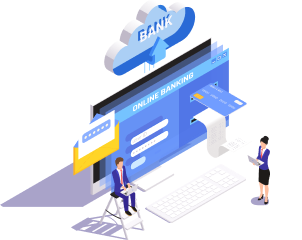 In addition, you should consider the level of deposit insurance offered by the bank, as this can provide some protection for your funds in the event of a bank failure. The level of deposit insurance can vary between countries, so it's important to understand the terms and conditions of the coverage before opening an account.
How to open a Belize bank account remotely
Who can open a Belize bank account
Anyone eligible can open a business bank account in Belize. Requirements typically include:
Age: You must be at least 18 years old
Identification: a government-issued photo ID, such as a passport or national ID card
Proof of address: evidence of your current address, like a utility bill or bank statement
Income: Some banks may require you to provide proof of income or financial stability
Signature: You will need to sign a signature card or provide a signature sample to complete the account-opening process.
Setting up a business banking account in Belize online is rather straightforward. Generally, you will have to:
Decide on the service provider
Check the requirements and prepare documents
Fill out and submit your application
Here's a thorough article on the required documents and the application procedure.
Key Takeaways
If you are a foreigner seeking a Belize offshore account, you may already have a brief understanding of how these banks can benefit your enterprise through their banking services after reading this article.
With that being said, here are some important takeaways:
The best banks in Belize options that you should prioritize are Belize Bank Limited, Atlantic Bank Limited, Heritage Bank Limited, and Caye International Bank Ltd.
Why choose Belize banking services: safe banking laws, high liquidity, enhanced privacy, asset protection, efficient international banking services, and currency flexibility
Contact our support team via service@bbcincorp.com for practical advice on your specific situation if you're interested in opening a Belize bank account or incorporating a Belize company with full banking services.
Disclaimer: While BBCIncorp strives to make the information on this website as timely and accurate as possible, the information itself is for reference purposes only. You should not substitute the information provided in this article for competent legal advice. Feel free to contact BBCIncorp's customer services for advice on your specific cases.
Share this article
Get helpful tips and info from our newsletter!
Stay in the know and be empowered with our strategic how-tos, resources, and guidelines.