Offshore banking in Belize offers people a great number of benefits including high ratios of stability, privacy, tax optimization, asset protection, and an excellently quickly-done and remote registration.
But, the decision is actually still uncertain to some people as they are not sure about how to open a bank account in Belize, what types of banking is in Belize and what might be the challenges for banking in this jurisdiction.
This blog gives you a specific guide to How To Open A Bank Account In Belize with further clarifications for matters in question.
1. Popular types of banking in Belize
Typically, there are four main types of banking institutions in Belize, including
(1) Domestic commercial banks;
(2) Credit Union;
(3) Offshore Class A banks; and
(4) Offshore Class B banks.
Nevertheless, when it comes to offshore banking, the latter two types are the key to mention: Class A and Class B
These are two categories of offshore banks as specified in the International Banking Act of Belize. Below are key highlights about these two categories:
Types of offshore bank: Class A is also known as unrestricted license banks, while class B is attached to restricted license;
Restrictions on transacting international banking business: The holder of an A-Class license is allowed to transact international banking business through its business office in Belize without restrictions on that business. On the contrary, the holder of a B-Class license is limited to transacting only such international banking business as specified in its license.
Minimum capital requirement:

Class A: US$3,000,000 for a local company, and US$25,000,000 for a foreign bank
Class B: US$1,000,000 for a local company, and US$15,000,000 for a foreign bank
Business office requirement: Both "A" Class and "B" Class licenses require the holder to establish, maintain and operate a physical presence in Belize.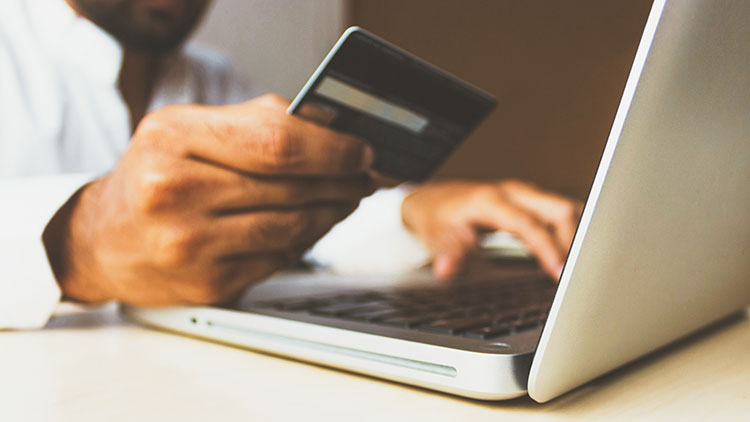 It is noted that Class "A" offshore bank is more likely to be a preferred option for nonresidents outside of Belize. Currently, Belize has no presence of Class "B" offshore banks within the country.
There are only three offshore class "A" banks in Belize, including Belize Bank International, Caye international bank, and Heritage International bank; prominent of which, Belize Bank is the largest one, but is recommended only for Belizean residents.
It appears to be common, also as our suggestion, that Caye International Bank is until now the most open when it comes to offshore bank accounts for foreign investors. The main reason may lie in its regulatory compliance plus leveraged services offered to its international customers.
2. Benefits of banking in Belize
Offshore banking is highly coveted among international investors because of how secured and easy it is to manage their finance remotely. Belize is a good option for those looking for a more accessible banking option to diversify their fundings or save up some money for retirement. Let's take a look at some of the reasons why you should be banking in Belize.
2.1. High Liquidity
Liquidity simply refers to a bank's ability to provide immediate cash or other equivalent assets to handle certain financial obligations or short-term business goals. The higher the number, the more reputable and stable the bank appears in the eyes of investors and the less likely the bank is going to fail.
In Belize, all banks have the same liquidity rate of at least 24% which is significantly higher than what you'll find in typical American banks. And since the majority of banks in Belize are statutorily required to adopt the same liquidity rate, the odds of one bank's failure dragging down the rest is extremely low.
This means that there won't be a massive hysteria where depositors would withdraw their fundings in fear of a bank being insolvent leading to a chain reaction. This gives investors peace of mind in knowing that their fundings are highly secured and safeguarded from insolvency.
2.2. Stable Currency
Belize dollar is pegged at a ratio of 2:1 to the US dollar which serves as a deterrent against unexpected fluctuations. This introduces more flexibility in terms of asset holding as it's totally possible to open an account in Belize if you want to hedge against inflation. Although volatility will always exist in the market, it's good to know that you can always count on a stable currency like the Belizean dollar.
2.3. Enhanced Privacy and Asset Protection
For the longest time ever, offshore banking was widely stigmatized and considered a vehicle for illicit financial activities. However, times have changed and now there are more international regulations in place to make sure every transaction is done in the most transparent way possible.
The International Financial Services Commission (IFSC) is the current governing body in Belize that is actively regulating and supervising the international financial services sector. One of the more prominent legislative reforms Belize has made throughout the years is the signing of the Tax Information Exchange Agreements (TIEA).
In short, it is a bilateral agreement between the US and more than 100 other countries to freely disclose financial tax information with each other which effectively puts an end to the world of shadow banking and propagate complete transparency within the international financial sector.
Opening a corporate bank account under a Belize LLC can further protect your assets from potential litigations and government seizures. Another good route to go would be setting up a Belize trust that owns the LLC, and the result is an ironclad asset protection structure.