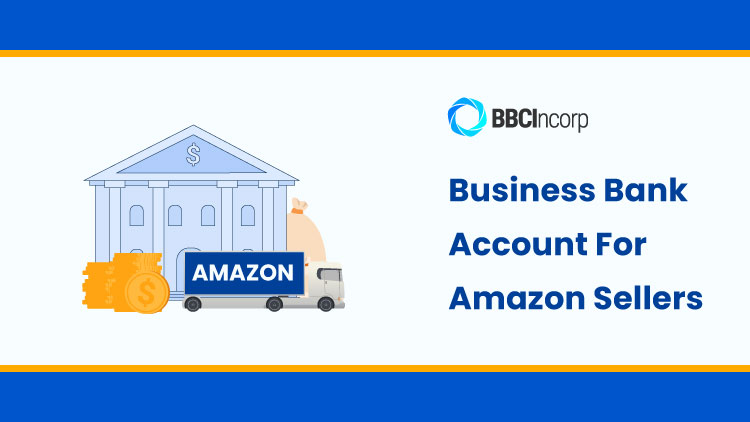 Selling on Amazon without a business bank account never feels like you're winning.
Your credit history is a mess, you cannot track your payment, and your orders are all over the place.
You know you have to do something about it. But you couldn't decide which banks to choose for your business on Amazon.
And that's exactly what we're going to solve in this article.
We've summarized a list of the best business bank accounts for Amazon sellers. So it's easier for you to pick the right one.
You'll also learn about bank benefits and application procedures. This will make you feel less stressed and more confident in your decision.
Why should an Amazon seller open a business bank account?
Even if you're a small Amazon seller and aren't bound to open a bank account, you'll need one for a good number of reasons.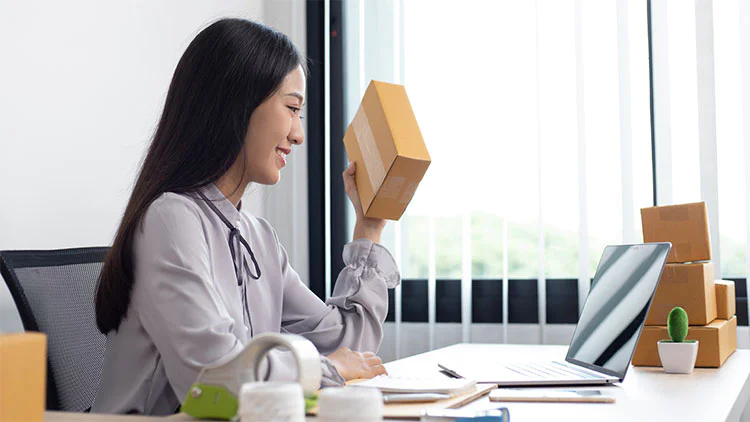 To begin with, it is the main criteria to get a business loan.
Sure you'll say you don't ever need a business loan. But circumstances change, and you'll soon find yourself in need of extra money to run your Amazon shop.
By having a separate bank account for your business, there's more chance your loan will get approval from the bank.
What's more, selling on Amazon means you'll need to enable credit card payments for online transactions.
Many Amazon consumers pay with credit cards over cash. So accepting credit cards helps you serve a larger number of customers.
In order to do so, you'll need a merchant account – a special account to gather the transactions coming from your customers.
This type of account is necessary for eCommerce sellers. And it can only be created and authorized with your business banking.
Business bank account for Amazon Seller – What to consider?
So now you've gained some background of business banking. The follow-up question is: What factors do you need to consider for your business bank account?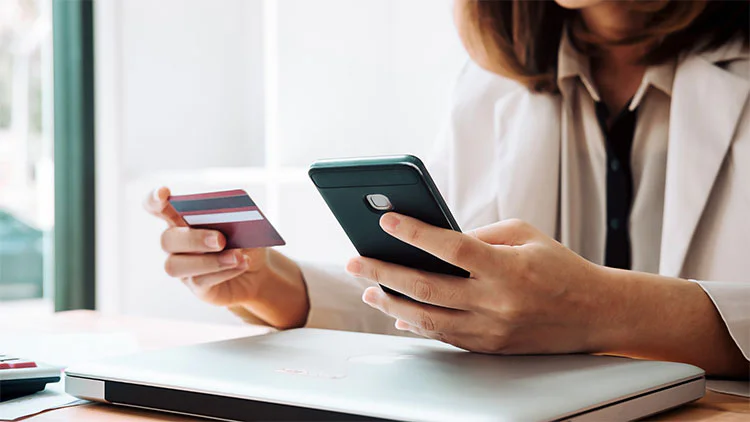 In specific, you'll need to take notice of the following:
Credit card payment system
No customers want to send a check or wire a transfer when they're shopping online. Make sure you can set up a credit card payment system with your business bank account.
Being an Amazon seller, you'll have to pay for goods in advance, before selling to your customers.
You'll also need to make deposits for stocks every month.
As such, look for accounts with small balance rules that you can maintain.
This will reduce your financial burden when your capital is tied up.
Costs of international selling
By selling on Amazon, you have the opportunity to reach a global market.
Thus, you need a bank account to protect profits when trading in multi-currencies.
Your business bank account should help you save money and connect with global customers for less.
Support for business structures
You should look at extra support that banks can offer for your business structure.
For instance, if you incorporate your Amazon shop as a partnership, your banks should be able to connect you with attorneys for legal advice.
Also, if you run your Amazon shop as a C-corporation or LLC, the banks should support you with fund growth and business expansion.
By choosing a supportive bank, you can reduce future headaches. It also means you have more time to focus on your business and serve your customers well.
Traditional business bank account – Is it the right choice for Amazon sellers?
In this section, let's take a look at different types of traditional bank accounts, and the benefits you get from each one of them.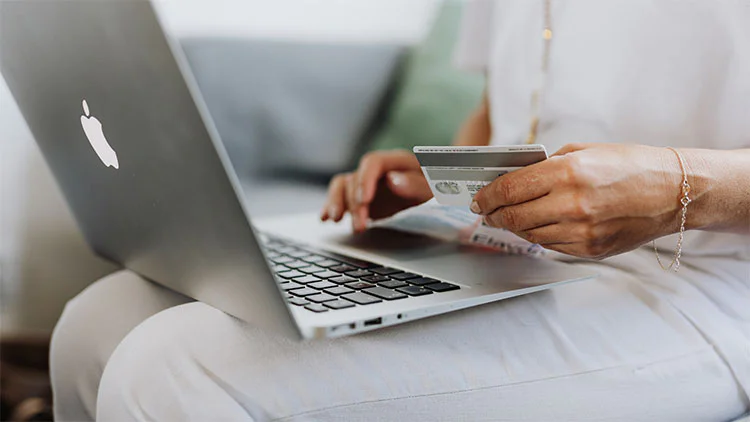 Business accounts from traditional banks can fall into several categories.
Your options include checking accounts and savings accounts.
Business checking accounts
What's it for?
A checking account lets you handle day-to-day spending for your Amazon shop.
These spendings include writing checks to pay vendors and depositing checks from clients. Besides, it helps you make purchases and cash withdrawals with a debit card.
You can also set up a credit card payment system with your business checking account.
When should you use it?
This type of account is ideal if you want to hold your money in a secure place for the short term. For example, money to pay expenses for your Amazon shop.
You shouldn't use it for long-term goals (i.e. paying off the mortgage) because it offers a low-interest rate (0.01% – 0.04%).
What are the fees and terms?
You'll need to pay monthly fees to maintain your checking account. This fee can range from US$15 – US$30 depending on the bank.
Though, you can avoid this fee by maintaining a specific balance in your account.
The amount of balance also depends on the policy of each bank. So choose a bank with a small balance requirement that you can maintain.
Business saving accounts
What's it for?
A business savings account offers interest-bearing benefits. This means you can earn an interest yield from the money you deposited.
Unlike checking accounts, savings accounts are primarily used for saving and growing your money.
When should you use it?
You can use a savings account to store money and use it in difficult situations. So you won't have to tap into your personal assets.
For example, repairing your broken equipment or covering work accidents.
This type of account is useful if you're running a small to medium Amazon shop. Because there is a limit to the number of transactions you can make.
What are the fees and terms?
Apart from the restriction on the number of transfers, the bank will ask for small monthly fees and withdrawal fees.
Keep in mind that the interest you earn is considered income. Thus, it can be taxable.
EMIs for Amazon Sellers – Should you consider switching your options?
Imagine having a versatile account that connects your Amazon shop with the world of currencies and benefits. That's what you can get from an EMI account.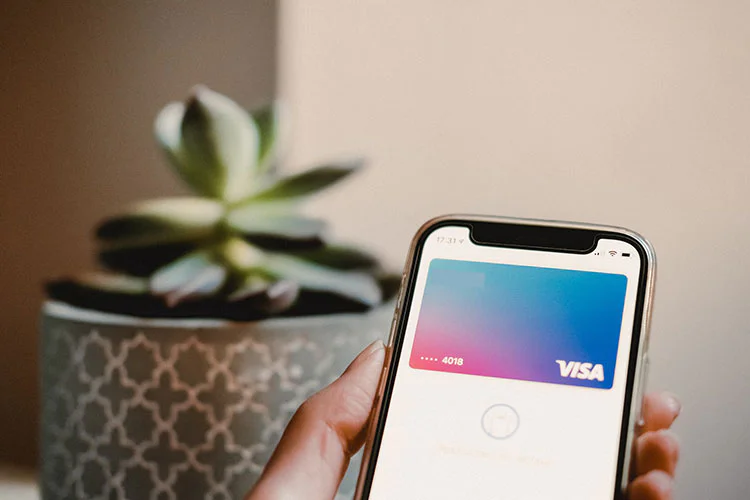 EMI or Electronic Money Institution is a financial institution that issues electronic money.
Technically, an EMI is not a full bank account. Thus, its interest rate for saving can be very low.
However, it's attractive as you can get similar bank-like services and functions, and at more affordable fees.
Moreover, EMIs make it easier to register your account.
You no longer have to visit the branch in person. No need to submit hard copies of ID and proof of address. Instead, you can open your account online in minutes.
Now you know the benefits of EMI accounts, let's discover some top-quality options for your Amazon shop.
BBCIncorp recommendation – Top 3 EMIs for Amazon Sellers
Choosing the best-suited EMIs for your Amazon shop has never been easy. The good news? We've got your back.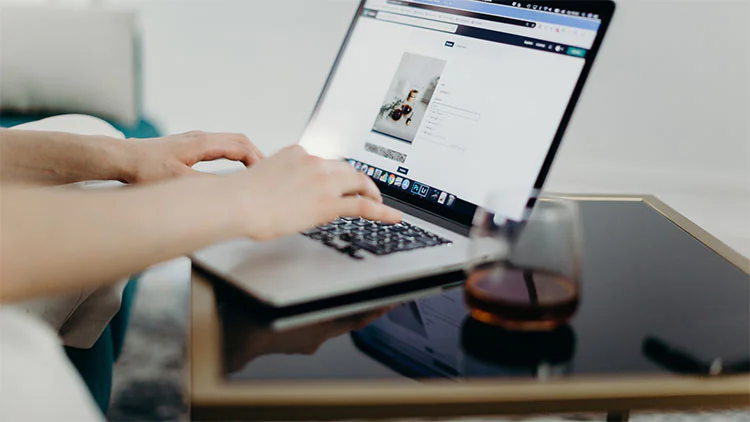 With our list of top 3 EMIs below, there's more chance you can pick the right option. So it feels less stressful and more simple for you.
Payoneer business account
What's it for?
Payoneer is a licensed electronic money service.
Although you don't earn interest for your balances on a Payoneer account, it allows you to send and receive payment in 150 currencies with low fees.
You can also move money between different accounts without paying high currency conversion.
Better yet, a Payoneer business account gives you an account number, sort code, and debit card. Thus, you can feel like you're managing an actual bank account with traditional banks.
When should you use it?
A Payoneer business account is great if you sell on different Amazon marketplaces.
It helps you collect global sales and convert them to your currency at a low exchange rate.
Besides, a Payoneer business account is a good option if you're a non-US resident.
Instead of opening a US bank account – which is surely challenging, you can register a Payoneer business account to sell in Amazon US site.
Still, the number of transactions you can make with a Payoneer account can be limited. So make sure you fully estimate your transactions before making a decision.
What are the fees?
Opening a business account with Payoneer is free. Transfers into local accounts in USD are charged a 0-1% fee, depending on the country.
Also, you'll have to pay a flat fee of US$1.50 to withdraw money in the same currency. And up to a 2% exchange rate to withdraw in different currencies.
To start comparing your banking options, check out our Banking Tool to receive the full list of available banks, all tailored to your specific needs, so you can see which one might be the right fit for your business.
Mercury business account
What's it for?
Mercury is a US-based EMI specializing in the e-commerce industry.
A Mercury account links with Amazon payment processors. So you can manage payments from your Amazon shop directly.
You can choose to get a physical card or create virtual cards as your suit.
When should you use it?
If you've registered a company in the US but are struggling to open a bank account, Mercury is your top choice.
Mercury has experience supporting both US residents and non-residents.
This means they can offer practical advice and simplify your registration process. You can be sure that you'll have a stress-free experience.
What are the fees?
You can register a Mercury business account for free. There are also no monthly fees.
Domestic wire transfers will cost you US$5 and international wires are US$20.
Wise business account
What's it for?
Wise, formerly known as Transferwise, is a UK-based EMI. Its main service is providing accounts for eCommerce sellers from around the world.
A Wise account allows you to convert earnings with low fees and market exchange rates. This helps you save a great deal of money for your Amazon shop.
Moreover, Wise is a member of the Amazon payment service provider program. Thus, it can be easier for you to receive and manage payments in multiple currencies.
When should you use it?
Wise account is compatible with various Amazon marketplaces. For instance Amazon US, Europe, UK, and Australia.
So if you're planning to sell internationally, a Wise account can give you control over how and when you convert earnings from one country's currency to another.
What are the fees?
It's free to use Wise for currency transfers. But to get a business account with an account number, you'll pay a one-time fee of US$31.
The fees for sending and converting payments will depend on the currencies you're working with. But they're typically much lower than standard bank fees.
What documents do you need to open a business bank account?
Once you determine your business bank account, the next step is to open the account itself.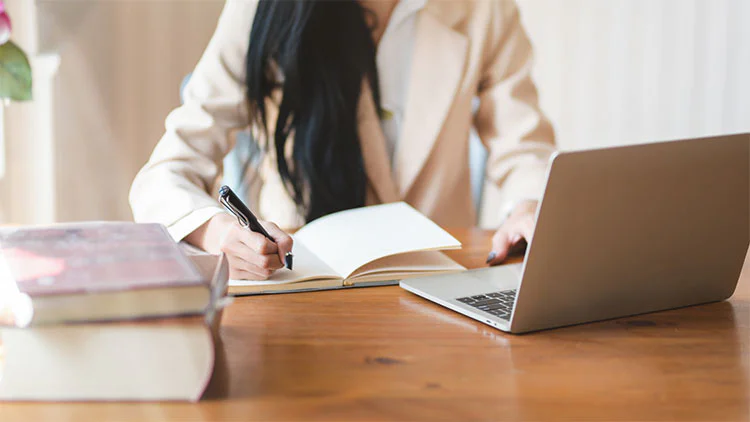 You'll need certain documents on hand to complete the application process. These requirements vary depending on the banks and your business structure.
Traditional bank accounts
In most cases, traditional banks will ask for the following:
Your business's legal name, as filed with your state or the IRS
Employer Identification Number (EIN) if your Amazon shop is a corporation or an LLC
The address that you used to license your Amazon shop. Or a P.O. box if you operate from your home and/or are a sole trader
Your contact information (i.e. business's phone number, email address, website, etc.)
Driver's license number
Other proof of identity (i.e. a passport)
If your business is an LLC or corporation, the bank may also ask for:
Partnership agreement for a partnership
Articles of organization for an LLC
Articles of incorporation for a corporation
Your business license
Note
Be ready to provide personal documents when you open your business bank account. With all these in hand, your application process should be smooth.
EMIs
The registration process for an EMI account is simple and straightforward.
Most of the time, you'll only need to fill out an online form, providing some basic information for verification, including:
Company's name, industry, and scope;
Employer Identification Number (EIN);
Proof of address;
Information of the account holder;
Your Amazon seller profiles and sales history.
The verification procedures may be different for each EMI.
Nonetheless, it'll take around 24 hours to approve your account. And you can receive your EMI details shortly afterward.
Final thoughts
The best business bank account helps you avoid high fees and unnecessary charges.
It keeps your shop expenditures organized, and provides access to support when you need it.
It's important to estimate your daily transaction activity before making a decision.
Opening an account with traditional banks is a good starting point if you want to grow your Amazon shop.
But if you're a startup and your banking needs don't include fancy branches or offerings. EMI is a simpler option.
If you have more questions about this matter, feel free to reach out to us at service@bbcincorp.com.
Disclaimer: While BBCIncorp strives to make the information on this website as timely and accurate as possible, the information itself is for reference purposes only. You should not substitute the information provided in this article for competent legal advice. Feel free to contact BBCIncorp's customer services for advice on your specific cases.
Share this article
Get helpful tips and info from our newsletter!
Stay in the know and be empowered with our strategic how-tos, resources, and guidelines.