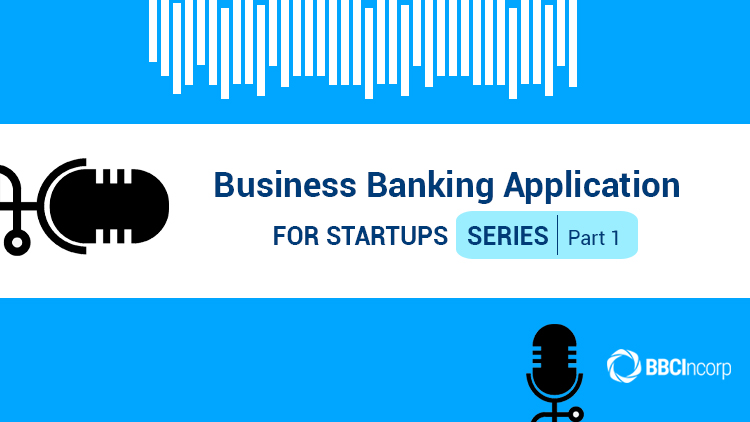 Insights by Linda Chen – Relationship Manager of BBCIncorp
Featuring Laura Huang – Relationship Manager of BBCIncorp
Welcome to our series of case studies on the business banking application for startups.
In this first article of the series, let's get familiar with the situation that leads to the bank application of a startup.
You have recently founded your new company with 2 others, Brian and Chloe.
Brian and you went to the same university and you two have been good friends since then. Chloe is someone you knew from work recently but has also become a very close friend. Brian has a background in e-commerce and Chloe is a product developer.
Your business idea is to produce a mental health tracking device and Chloe has already built a design for it. This tracking device is going to be produced and sold on e-commerce websites and platforms, which Brian is working on.
Although you are all based in the US, you decide to first launch your product in Singapore – a potential market in Asia. If things develop well, you will scale up your business and ship to other countries as well.
The Covid-19 pandemic means people are increasingly prioritizing and taking care of their mental health, so you know it is the right time to launch the product. In order to do so, you may eventually need to hire staff and rent warehouse space in Singapore.
You want to open a business bank account for down payment and expenses but are not too sure of the next steps. You plan to get in touch with a banking support service to get more understanding of this matter.
So now you've been familiar with the case study founders and the circumstances, read the next article in our series where we address 'the background' of banking applications.
Disclaimer: While BBCIncorp strives to make the information on this website as timely and accurate as possible, the information itself is for reference purposes only. You should not substitute the information provided in this article for competent legal advice. Feel free to contact BBCIncorp's customer services for advice on your specific cases.
Share this article
Get helpful tips and info from our newsletter!
Stay in the know and be empowered with our strategic how-tos, resources, and guidelines.