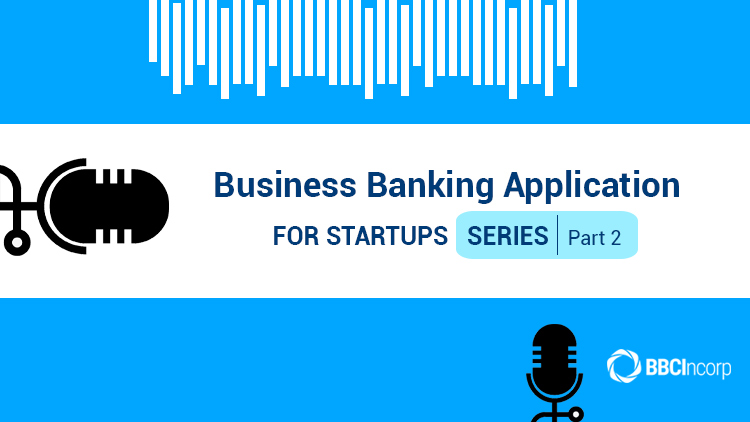 Insights by Linda Chen – Relationship Manager of BBCIncorp
Featuring Laura Huang – Relationship Manager of BBCIncorp
In our previous article, we met the founders of a mental health tracking device startup, who want to take the next steps toward opening a business bank account.
Let's see what 'background' we can get from our BBCIncorp Relationship Manager – Linda Chen on this matter.
Which types of companies need to register a bank account?
"Any company will need a bank account to be fully operated, so there is no specific answer for 'types of companies'. But most of the companies that require banking support from service providers are startups, newly established, and SMEs."
"These companies operate in various industries such as e-commerce, importation, exportation, IT development, etc. Forex and crypto are considered trendy markets but the banking options for these industries are limited."
"Countries like Singapore and Hong Kong – where reputable and international banks are located, are frequently chosen."
"Many companies are also taking interest in some European countries for banking applications."
What factors will the bank consider when reviewing an application?
"More often than not, the bank will review all your business activities, nationalities, residents, and countries of incorporation to see if they are matching with the bank's policy or not."
"Each bank has its own list of restricted countries (which are not public). Generally, the restrictions are based on their local regulations and international standards such as FATF, UN-sanctioned, US-sanctioned, and more."
"Your international counterparts are very important factors as well. For example, if you and your co-founders are residing in the US but selling products to Singapore, the bank needs to assess your counterparties and determine if exposure of financial risk may exist."
How strict are Hong Kong and Singapore about bank applications?
"Bank account opening in Hong Kong has become quite strict in the Covid-19 situation. Although the remote application is available in some banks, it is still the banks' decision whether or not a company is allowed to apply remotely. So in most cases, personal visits are required. Also, the deposit must be made by a cheque issued by a Hong Kong bank."
"Hong Kong banks provide support for offshore companies as well, but these companies are required to provide trading proof. Having counterparties in Asia, Hong Kong, and China is a bonus."
"Some banks in Singapore such as OCBC, DBS do offer remote applications for a bank account. UOB also has remote banking applications for companies that meet their requirements and have clients in Singapore."
From the provided 'background', you and your co-founders decide that opening a Singapore bank account could be the best option for your business. You have therefore prepared an application and plan to submit it to your chosen bank.
That's all for this one! Join us next time when we will be looking at 'the problems' that may arise in the bank application process.
Disclaimer: While BBCIncorp strives to make the information on this website as timely and accurate as possible, the information itself is for reference purposes only. You should not substitute the information provided in this article for competent legal advice. Feel free to contact BBCIncorp's customer services for advice on your specific cases.
Share this article
Get helpful tips and info from our newsletter!
Stay in the know and be empowered with our strategic how-tos, resources, and guidelines.