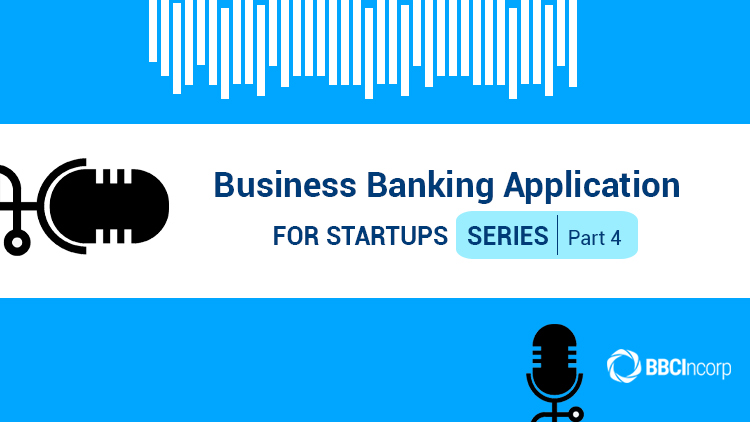 Insights by Linda Chen – Relationship Manager of BBCIncorp
Featuring Laura Huang – Relationship Manager of BBCIncorp
In the last article, we talked about 'the problems' that companies have to face in the bank application process.
Looking back to the case study, you and your co-founders – Brian and Chloe, are hoping to get approval for a Singapore bank account to be able to launch your mental health tracking device and pay for all the expenses.
You've acquired the basic background of bank account opening in Singapore as well as important factors that affect the bank's decision. In preparing for the application, you have started putting together all the needed documents. You've also gathered all proof of business activities and counterparties.
You are aware of common issues and potential problems that may occur. You are also aware that the review process can be more challenging for your startup.
As such you are now focusing all efforts on overcoming 'the problems'. Let's see what 'solutions' that our Relationship Manager can provide to get you closer to your goal.
As an expert consultant, how do you assist companies with bank applications?
"Each company has its own issue with bank applications, so we always provide support on a case-by-case basis and find solutions that work for specific situations."
"For example, some startups may want to open a bank account at reputable banks in Hong Kong or Singapore, but they have no trading proof. In this case, we will need to review their business activities, check with the bank's policy, and consult startups whether their bank of choice is suitable for their situation."
"Occasionally, we will need to convince startups to consider other countries for bank account applications, or other alternatives to traditional banks like E-money institution (EMI). Once the companies acquire the substantial time of operation along with essential trading proofs, they can submit an application again at Singapore, Hong Kong, or larger banks with much higher success rate"
How can you help a startup choose the right bank?
"Oftentimes, we depend on several key points to come up with the best recommendation for startups. For example, the startup background and experience in business activities, country of operation, country of customer and supplier, bank policy. We utilize our expertise in this matter and consult startups whether their chosen bank is suitable for them."
"Startups can also use our online banking tool and choose the one they like from our list of banking options. Our banking tool makes suggestions based on the information and detail of startups, so we believe it could help pick the right bank for their situation."
Which banks do you usually work with? What are their key features?
"At the moment, we work very closely with OCBC, DBS, and some other prestigious banks. They are very good banking options for companies at the growth stage with substantial trading proof. They prefer companies that have partners in Asia, particularly in Singapore, which can be a plus point in the application process."
"OCBC is one of the largest and prestigious banks in Asia, many companies would like to open an OCBC bank account. They offer multi-currency accounts and their banker is very friendly and supportive. For companies with good records, applications with OCBC can get pre-approved within 4-5 working days."
"DBS is also considered one of the largest banks in Asia. The conditions for bank application in DBS are almost the same as OCBD, but the required deposit is really high."
Do you think your experience is what makes you stand out in the context of bank application services?
"We believe so! We have experience working with several banks, so in some cases, we can handle the issues flexibly."
"For example, if companies cannot provide certain documents as requested, we can negotiate with the bank to replace it with other documents that can function the same way. This is totally based on our experience to know which documents are acceptable, so we can discuss with the bank and come up with the best solution."
"Apart from our experience, we always consult companies with a client-focused approach, we put the interests of our customers first and try our best to get them to their goal."
Is there anything you would like to add?
"One important thing we'd like to address is that once the companies successfully open a bank account with us, they will take full responsibility and direct control over their own account. Clients can discuss directly with the bank for any matter related to their account, without going through us."
There's no doubt that our bank application service can make a huge difference to your business.
We will discuss your specific case, background, and guide you through a straightforward application process. You will receive expertise and support from those who've been there and done it, as well as recommendations of what other options are out there.
If you're ready to take your business to the next level, feel free to sign up for our bank application or get in touch with one of our friendly consultants for practical advice!
Disclaimer: While BBCIncorp strives to make the information on this website as timely and accurate as possible, the information itself is for reference purposes only. You should not substitute the information provided in this article for competent legal advice. Feel free to contact BBCIncorp's customer services for advice on your specific cases.
Share this article
Get helpful tips and info from our newsletter!
Stay in the know and be empowered with our strategic how-tos, resources, and guidelines.