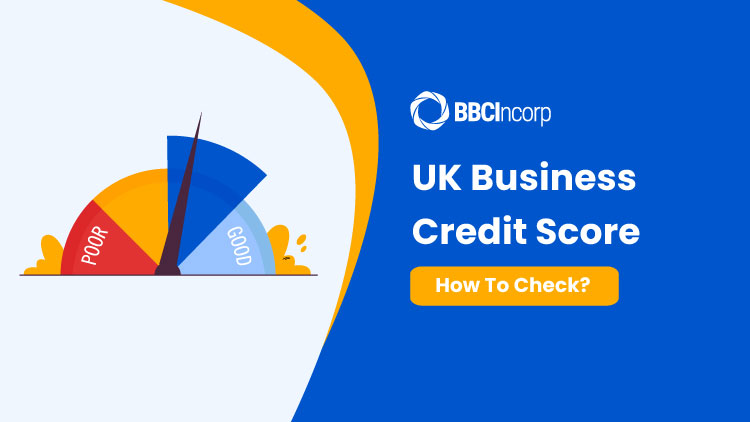 With such benefits in mind, it's important to know the sweet spot your business needs to be in and how to maintain that competitive edge.
What is a business credit score?
The UK government assigns credit scores to companies in order to examine a company's creditworthiness. These scores combine a set of various factors and elements to maintain a strict rule that determines one company's financial situation and the level of risk. This is done so that those with interest will understand how your company is doing and from that, they will gain confidence in doing any kind of business with you. Because after all, no one wants to deal with shady and questionable people.
In the UK, business credit scores typically range from 0 – 100 with 0 indicating high danger and 100 showing a minimal risk.
The importance of the business credit score
A company credit score works similarly to a personal credit score but unlike the personal one, a business credit score is available for anyone to view.
A wide range of distinct factors contribute to how a business credit score is calculated and depending on each case, these deciding factors will differ slightly. Some significant factors on which the scores are calculated are:
Company's credit obligations and repayment histories
Negative legal disputes or settlements if any
Information about the company such as the number of years the company has been in business, the type and size
Comparison of the performance in repayments to other firms in the same category or business market niche
The business credit score is the thing that banks, financial institutions, and other lenders or investors count on to make well-informed decisions on lending or investment. This could also be utilized in day-to-day business dealings such as contracts negotiation or tenders, or even in insurance.
These scores also play an important role when you apply for debt finance. The score influence and determine important factors when you want to take out a business loan or another form of debt such as your loan amount, interest rate, and the chance of approval.
Since a business credit score is an indicator that financial institutions use to examine if your business is eligible, the higher your scores are, the more chances you'll have of getting the best deal as a good rating can help you borrow larger amounts, or pay less interest on the amount borrowed.
How can you find out what your company's credit score is?
As the UK government does not enact a law for a universal credit scoring system, businesses will need to refer to individual Credit Reference Agencies (CRA) to check their business credit scores.
Currently, there are 5 major business credit scoring companies:
Equifax
Experian
Dun and Bradstreet
Credit Passport
Creditsafe
Although the ultimate results of the report will be similar in telling whether one company has a good or bad credit score, each of these agencies has its own unique scoring method.
What's the sweet spot for a business?
When assessing any business's rating, a score ranging from 0 to 100 with 0 represents a business that presents a high risk and 100 indicating a very low financial risk.
The detailed breakdown of scores is as below:
0: The business is considered a failed company
1: Imminently failing
2-15: Maximum risk
16-25: High risk
25-50: Above-average risk
51-80: Below-average risk
81-90: Low risk
91-100: Very low risk
As such, businesses should aim for a score which is above 81 to demonstrate their financial safety.
Although the whole rating system might sound intimidating, at the end of the day, as long as the company pays the bills on time, steers clear from legal trouble, and does not incur too much debt, then the company credit score should be ideal.
What can affect your business credit score?
A business credit score gives a snapshot of a business's financial health. Since the higher the score is, the more chances that the company will get better deals, the goal of any business owner is to get their business to come as close to 100 as possible.
There are a number of factors that can send the scale flying up or crashing down and one of the significant factors is past payment performance. As such, regularly paying bills on time leads to a higher score as it indicates that your company has a healthy positive cash flow.
Besides keeping up with payments, issues such as receiving a County Court Judgment (CCJ) might cause a negative impact on your credit score.
Several other factors might include the history of borrowing, ownership and financial statements, past loan applications, and many other elements.
Note
A County Court Judgment (CCJ) is a court order that directs you to pay money owed to a debt.
What should you do to improve your credit score?
As credit scores are complex statistical models for predicting credit risk, there is no guaranteed way or a well-established guideline on how to improve your score. However, here are some steps, which significantly influence the scores that you can take:
Make sure you submit your accounts to Companies House and file returns before the deadline as filing late can indicate that you're facing financial problems.
You might also want to consider having an agency help you with accounting and auditing to avoid any mistakes.
Similar to your personal accounts, your payment history plays an important role in affecting your credit score. As such, try to pay your bills, loan, or accounts payable on time wherever possible.
Your score will be negatively affected if you fail in following the payment terms.
Open a business bank account
If you haven't already, opening a business bank account in your business's name is needed. Taking out business credit might also be taken into consideration to establish your business credit score
Close unnecessary accounts
Close any account that you no longer need as your score might be weakened if it looks like you have lots of credit available in multiple accounts.
Take care of your cash flow
This will indicate if your business has a healthy financial status or not. Finding a partner or an agency to help you with accounting and auditing might be taken into consideration to avoid any mistakes.
Update your company's information regularly if there are any changes. Keep your customers, suppliers, partners, Companies House and stakeholders updated with changes to your company's information or business status as outdated or inconsistent information might cause an impression that you are an unreliable business.
Limit credit applications
Only apply for credit when you absolutely need to. Try to avoid making lots of credit applications in a short period of time as this implies that you're struggling to secure funding and eventually, negatively impact your rating. When in need of financial support, ask for a quote rather than submit an application.
Review your rating on a frequent basis
Review your score on a frequent basis and before applying for credit to see if there's anything that you might need to dispute or have corrected.
Avoid County Court Judgments
In the worst-case scenario, if you get one, it's in your best interest to pay it on time.
Check your personal credit score
Make sure your personal finances are healthy as well. If you're a start-up or a small company with little financial information available, lenders may use data from your personal accounts to evaluate your business credit score.
It is also needed to keep track of how your partners, important suppliers, and customers are doing with their credit scores as their falling into financial difficulty could affect your circumstances too.
Conclusion
Understanding the importance of business credit scores is essential as it helps you evaluate your company's current financial position. Getting to know where you are standing is the first vital step to improving your creditworthiness and accelerating business growth.
Also, don't forget to review your score regularly, check it and improve it on a frequent basis to avoid any negative impacts.
If you're looking to build a strong and healthy business credit score, get in touch with BBCIncorp and we can walk you through the journey from the very first step of opening a business bank account to other activities. Contact us now!
Frequently Asked Questions
Is there a difference between a company credit score and a personal credit score?
Although the system for evaluating these two types of scores is quite similar, these scores are two distinct scores with many differences. While a personal credit score applies to individuals and it examines your ability to pay back a debt, a business credit score is assigned to a company and it evaluates your business's ability to do so.
Another significant difference is the way these scores are rated. Individual credit scores ranged from 300 – 850, while business credit scores are rated between 0 – 100.
Would a business loan or credit card have an impact on my personal credit?
Yes, to some extent. In some cases, given the fact that there is limited information about your business credit score, lenders will check your personal credit file when you apply for a business loan or credit card.
Disclaimer: While BBCIncorp strives to make the information on this website as timely and accurate as possible, the information itself is for reference purposes only. You should not substitute the information provided in this article for competent legal advice. Feel free to contact BBCIncorp's customer services for advice on your specific cases.
Share this article
Get helpful tips and info from our newsletter!
Stay in the know and be empowered with our strategic how-tos, resources, and guidelines.