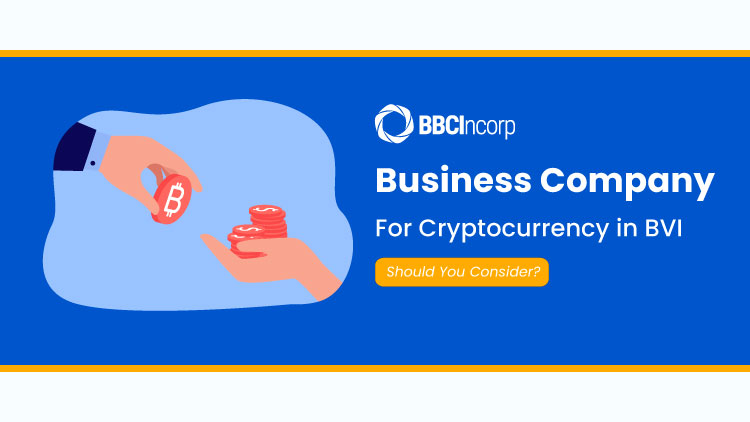 The current landscape of cryptocurrency in BVI
Government attitude toward crypto
At the present time, the government does not have a specific form of regulatory advice or guidance for cryptocurrencies, nor have they issued any framework for virtual assets, blockchain, or financial technology generally.
Although the jurisdiction has declared its willingness to develop a supportive legal framework tailored for cryptocurrency, no draft legislation or consultations have been announced.
Regulations for crypto in BVI
On 10 July 2020, the BVI Financial Services Commission (FSC) confirmed that the regulations for crypto-related activities will be determined under existing financial services legislation.
Therefore, businesses with activities related to operating a cryptocurrency exchange or engaging in crypto lending will need to carefully consider whether their proposed activities will fall within the scope of the existing legislations to ensure compliance, to name a few:
The Securities and Investment Business Act, 2010 (SIBA)
An Act to provide for the licensing, regulation, and supervision of investment business and for connected purposes.
The BVI Financial Services Commission has confirmed that where a virtual asset product or service provides a benefit or right beyond a medium of exchange, it may be captured under the SIBA.
The Money Laundering Regulations, 2008 (MLR) as amended from time to time
These regulations aim to prevent and detect money laundering and terrorist financing in the BVI by applying customer due diligence measures.
Companies should nonetheless think about adhering to the anti-money laundering framework as a matter of good corporate governance whether they fall under the purview of this rule or not.
The Banks and Trust Companies Act, 1990 (BTCA) as amended
Since the Act establishes the prudential standards for banks and trust organizations, it would also apply to cryptocurrency companies whose operations fall under the purview of banking business.
The Financial Services Commission Act, 2001 (FSCA)
Under this act, the FSC has broad supervisory powers over all financial services in or from within the BVI.
The Financing and Money Services Act, 2009 (FMSA) as amended
Where a cryptocurrency transaction is used to facilitate currency exchange services, it may be viewed as the provision of money services and therefore fall within the remit of FMSA.
Updates on Key Legislative Changes in BVI
The BVI Business Companies (Amendment) Act, 2022 has recently been enacted with certain key changes in company dissolution, bearer shares, and record-keeping measures.
With additional legislation for company strike-off regimes, businesses must stay in good standing for future compliance.
The additional legislation may introduce new administrative queries among the involved stakeholders, but no disruption is expected. Business owners should check and ensure that their BCs are in good standing for future compliance.
Should you incorporate cryptocurrency activities in BVI?
The worldwide use of cryptocurrency and the increasing number of cryptocurrencies, transactions, and investments have tempted many entrepreneurs to enter this sector.
A recent research study forecasted that the global blockchain market size will be worth upward of US$60 billion in 2025, representing a 69.4% compound annual growth rate.
And like any business, there will come a time when it makes sense for you to consider incorporating your cryptocurrency activities.
If you're looking to venturing crypto-based businesses, one of the most common legal structures you can choose is a BVI Business Company (BC).
A Business Company is an entity incorporated under the BVI Business Companies Act 2004 (BCA), proving flexibility, relative free flow of funds, and low establishment costs. You can use a BC to engage in the crypto-based operation, provided that the cryptocurrency is not linked to illegal activities.
Although there is no properly established legislation on crypto licenses for BVI companies, a BC will be expected to obtain licenses to conduct crypto ventures in accordance with regulations set by the FSC.
Start crypto company without licenses?
If you register a BC in BVI for a 3rd party fund (e.g. asset or capital management), you won't need to obtain any crypto license to start your operation. Get in touch with us via service@bbcincorp.com to get practical advice on this matter.
How to incorporate a BC for cryptocurrency in BVI?
The requirements to incorporate a BC in BVI
You need to fulfill the following criteria to incorporate a BC in BVI:
Have at least one director and one shareholder, who can be the same person and does not need to reside in the BVI
A registered office address or registered agent office address is required (a P.O. box address is not sufficient)
Need a company name that is not the same or similar to an existing company
The incorporation process
The process of incorporating a cryptocurrency company in the BVI is relatively straightforward and can be completed in just a few steps:
Step 1: Appoint a registered agent
All BVI companies must appoint a licensed and registered agent, who must be a resident and hold a valid license from the FSC. The agent will be responsible for maintaining the company's statutory records and filing annual returns.
Step 2: Register your business name
The following conditions must be met in order to register a name for a BC:
The name must be unique (i.e., not identical to previously existing company names);
It must not contain offensive language or violate the rights of any other business
It must not, without the consent of the BVI Registrar of Companies, suggest a connection with financial services business and/or the Government, or use other terminology that the Commission does not permit.
The name must be licensed under specific enactment (e.g., insurance company)
Additionally, you must include the appropriate suffixes in the name of your company, such as "Limited," "Corporation," "Incorporated," "Societe Anonyme" or "Sociedad Anonima," or the abbreviations "Ltd.", "Corp." "Inc.", "S.A." or "A.S."
It should be noted that the BVI BC may use either the full or shortened form and may be legally designated as so.
Step 3: Incorporate your company
To incorporate, you will need to submit the following documents to the BVI Registrar of Companies:
A completed application form
The company's memorandum and articles of association
The approved form signed by the proposed registered agent signifying his or her consent to act as a registered agent
Such other documents as may be prescribed
The incorporation fee
Only your intended registered agent may submit your application for company registration; any other applicant's application will not be accepted by the Registrar.
It will take around 2-3 days for the Registrar to review your application. Once your company has been incorporated, you will be issued a certificate of incorporation to verify that your company has been registered in the BVI.
Step 4: Obtain a business license
After your company has been registered, you will need to get a cryptocurrency license to start operating your cryptocurrency business in BVI.
You need to determine if a license is applicable to your company, by considering the following factors:
How the cryptocurrency asset is used
The types of activities being proposed or carried out.
Whether the business operations resemble those of a conventional business; and
The characteristics and business activities (economic substance) relating to an offering/issuance.
Once you've determined that your company conducts a regulated activity, you must apply for a license with the FSC. The application process involves the submission of the application form, business plan, and application fees (depending on whether the license is standard or non-standard).
Step 5: Comply with post-registration requirements
The compliance requirement for a BC is minimum and very simple to follow.
No annual general meetings required
Open a business bank account to maintain financial transparency (e.g., an offshore brokerage account)
Except for the annual renewal, there are no financial statements, annual return filing, or yearly audits
Corporate books, minutes of meetings, and resolutions of members/directors can be kept at any location.
Free ebook
About to start an offshore business? This manual covers all you need to know when going offshore:
Roadmap to offshore company formation
How-to guide to offshore bank account registration
Introduction to international rules in offshore landscapes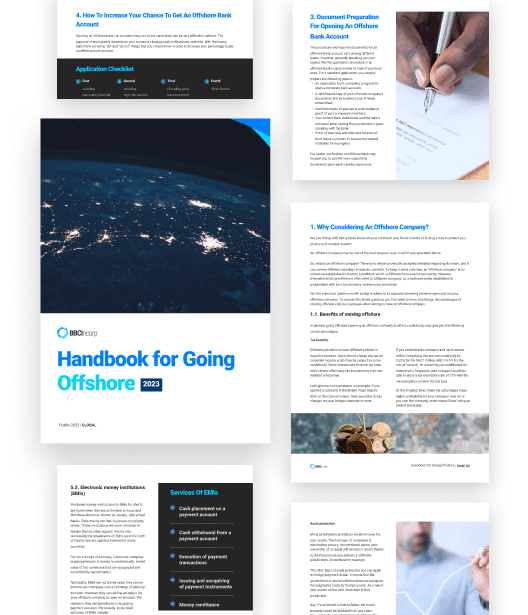 Conclusion
The cryptocurrency industry is growing rapidly, and the BVI is well-positioned to take advantage of this growth, offering a favorable regime for business such as low taxes, flexible incorporation rules, and a supportive government attitude. However, there are also some drawbacks to consider, such as the lack of clarity regarding regulations and few banking choices.
The process of incorporating a cryptocurrency company in the BVI is relatively straightforward and can be completed in just a few steps. Additionally, the compliance requirements for cryptocurrency companies are minimal, making the BVI an attractive jurisdiction for cryptocurrency businesses.
If you're planning on starting a cryptocurrency company, the BVI is a worthy consideration. Don't hesitate to get in touch with us for any questions or queries you may have about this matter. Our friendly consultants are ready to provide you with practical advice and helpful guidance for your business venture.
Disclaimer: While BBCIncorp strives to make the information on this website as timely and accurate as possible, the information itself is for reference purposes only. You should not substitute the information provided in this article for competent legal advice. Feel free to contact BBCIncorp's customer services for advice on your specific cases.
Share this article
Get helpful tips and info from our newsletter!
Stay in the know and be empowered with our strategic how-tos, resources, and guidelines.