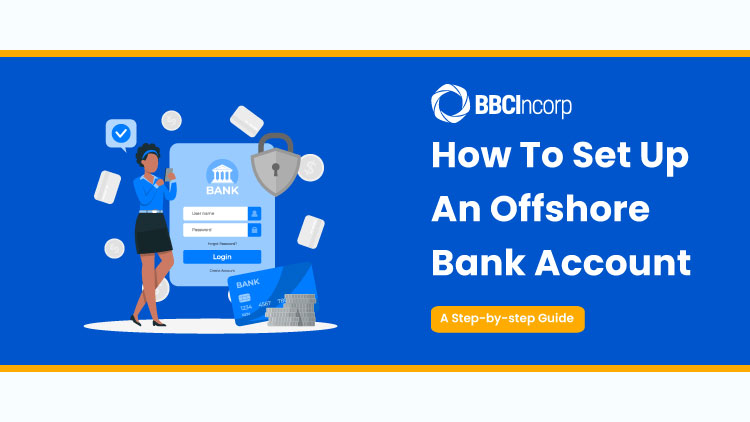 How to set up an offshore bank account
The process of setting up an offshore bank account is fairly simple and straightforward. In what follows, we illustrate a four-step guide to open and access an offshore account that you should know!
Select an offshore bank
The offshore bank you choose will act as a basis that helps you go in the right direction. Below we have some tips to help you choose the best-suited offshore banks:
Choose a stable offshore jurisdiction
You should choose an offshore jurisdiction that is reputable and stable in both its economy and politics. For example, the CIM BANQUE bank in Switzerland is well-known since the country itself quite economically stable.
By doing so, you can minimize the possibility of corruption, insecurity, bankruptcy, and other financial crisis that may be seen in your home country.
Consider tax obligations that can significantly affect offshore bank's operations 
There are certain tax regulations for opening a bank account and foreign wire transfers in each banking jurisdiction.
As such, you should carry out research to ensure compliance with the country's tax obligation. Also, make sure you are legally entitled to tax optimization by dint of your offshore status.
Narrow down options in the consideration list
Each offshore country's banking system can have its own outstanding features.
Some countries require a low minimum initial deposit, which helps save your company's money. Some, on the other hand, put emphasis on customer service for their clients.
Hence, you should narrow down the options of your offshore banks which are in line with your company's strategy. This allows you to go to the right point and save plenty of time.
Decide on a best-suited offshore bank
After you have in hand a list of "potential candidates", you should select an offshore bank that is well-matched with your financial situation and demands.
There are some parameters that you should examine before going to the final choice.
For instance, if costs are your top priority, you should pay attention to the set-up fees, maintenance fees, and minimum initial deposits as well.
FIND OUT WHAT BANKING OPTION SUITS YOUR BUSINESS MOST
See your chance of getting your desired business bank account with easy steps!

List of recommended banking options

Successful rate assessment on your choice list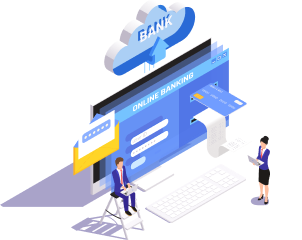 Proceed to open an offshore bank account
In this main part, we outline a step-by-step guide on how to open an offshore bank account for you.
Personal bank account requirement
You need to prepare basic documents for your identity verification, including:
Name, date of birth, address, citizenship, and occupation;
A copy of your passport;
Residence proof such as driver's license, utility bill, or other identity issued documents by the government;
Personal bank statements and/or Bank reference letter; (*)
Proof of fund sources in the bank; (**)
Additional documents such as KYC form, CV of the shareholder(s) and director(s), business review, sales contracts, etc.
Important note
These documents must be notarized to prove their authenticity. Typically, most offshore banks will require you to submit either a certified copy of documents or an "apostilles" stamp which is a mark specifically served for verifying the foreign document's authenticity.
(*) Offshore banks require financial references to examine account balances, and support further evidence for "legitimate" status. Normally, a satisfying bank statement verifying for the past 6 to 12 months will be sufficient.
(**) For a legal assurance of your fund sources, you can submit further documents such as a wage slip, proof for investment income, sales contracts, transaction-related materials, insurance payout letter, etc.
Corporate account requirements
Most banks have different criteria for opening accounts, although some papers are required by all banks. The following are standard prerequisites for corporate accounts:
Certificate of incorporation issued by the appropriate regulatory authority
Certificate of Good Standing – will be requested if the corporation has been operated for more than a year
A letter of recommendation from a bank for each signatory: References must be written on the referring bank's letterhead and should just briefly describe the nature and duration of the relationship. The majority of banks have their own recognized forms.
One letter of professional recommendation, such as one from a lawyer, accountant, or business reference, is required.
A legible copy of the passport of each authorized signatory, beneficial owner, and director on the account of the corporation with apostille
A recent utility bill, credit card statement, mortgage statement, or local government tax bill serves as proof of address.
Business plan – An overview of the company is often required by banks.
Choose an appropriate currency to keep your fund
By setting up an offshore bank account, you can decide which currency you keep money in.
This is more advantageous in comparison with local bank accounts where you can only stay with the domestic currency, which is normally unstable and devalued.
However, it is noteworthy that choosing foreign currency for an offshore account can make you subject to foreign tax liability, and cost you a high amount when you want to exchange your current offshore currency for your domestic one.
Therefore, you should always think carefully about which foreign currency can benefit you the most.
For example, investors whose funds are in US dollars are more likely to choose the Hong Kong dollar as a perfect choice for their offshore accounts. The reason for this is the Hong Kong dollar is considered to be pegged against the US dollar, allowing you to submit very minimal cost when converting between those two kinds.
Understand how to optimize deposits and make withdrawals
More often than not, account holders fund their offshore accounts via international wire transfer.
Notwithstanding, there is a transfer fee when you put your fund into the account through the wire transfer option, and this fee is not the same depending on each foreign bank.
In addition, most offshore banks do not accept domestic checks or cash depositing.
Like domestic accounts, offshore banks offer various choices for clients and customers to withdraw their funds. You can use an ATM or debit card; its fee, however, is quite costly.
Taking money out of your offshore account by using checks is acceptable, but it limits the widespread use and does not ensure your confidentiality. Use cash? Yes, you can. You should make cash withdrawals with a big amount as it helps you to economize on the fee that you need to pay when withdrawing.
Another method to access their funds is to closely "tie" the offshore account with the domestic one. By this, you will pay less fee, meanwhile, allow much more convenience and privacy when wire transferring between those two.
Free ebook
About to start an offshore business? This manual covers all you need to know when going offshore:
Roadmap to offshore company formation
How-to guide to offshore bank account registration
Introduction to international rules in offshore landscapes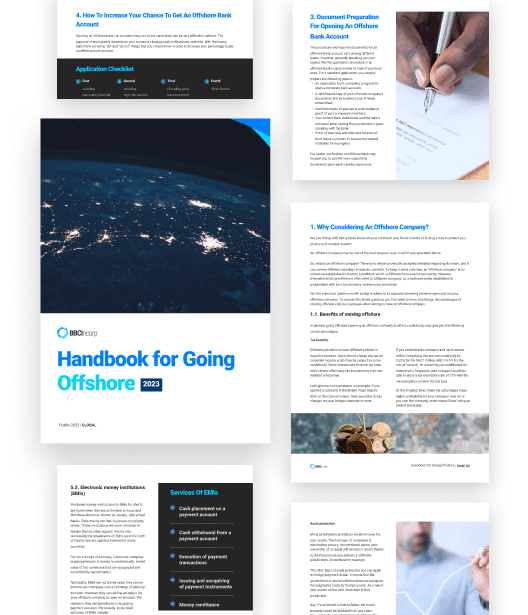 The pros and cons of offshore account
Pros
By opening an offshore bank account, your corporation can take advantage of the following benefits:
Tax benefits. Businesses choose to open a bank account in offshore countries because of profit optimization. Ones can benefit from a favorable tax regime—either a reduced tax rate or even no tax rate—by choosing tax havens. You can shave off some hefty taxes and retain more of your bottom line this way.
Asset protection. Some of the best approaches to secure your assets is to keep money outside of your nation of residence. An offshore account is highly transparent and controlled with strong privacy legislation. Making you feel secure since your assets are protected.
Convenience. Offshore bank accounts are frequently known for practical services. Such as flexible accessibility from anywhere, at any time; remote account registration; and having all essential service utilities available for account users around-the-clock.
Security. For many owners of offshore accounts, the level of security is very appealing. An offshore bank account would provide a high level of security where your money may be properly safeguarded from unexpected financial events, especially in a respected and well-run jurisdiction.
Privacy. The privacy regulations are another advantage of offshore bank accounts. In general, many offshore banking countries have passed a number of rigorous rules governing banking and business secrecy. These provide a strong focus on account holders' anonymity, allowing for the safekeeping and confidentiality of account information.
Higher interest rates. In general, saving money in offshore banks might result in greater interest rates than in your native nation.
Currency diversification. You may maintain a broad currency portfolio in your accounts thanks to offshore banking. In other words, you may carry out transactions and possess a variety of currencies in your accounts.
Investment opportunities. The fact that offshore financial hubs experience less governmental interference is a benefit of offshore banking. It indicates that account users have access to a broad range of investment and funding alternatives.
Cons
Strict regulation. Tax evasion and money laundering are commonly known to be associated with offshore banking. Tax agencies and other authorities work very hard to impose strict restrictions and tighter regulations on international finance, particularly with regard to offshore banks.
Deposit requirement. Before you open an account with an offshore bank, it may have a high minimum deposit requirement depending on whether it is a private or retail bank. Additionally, some banks require you to maintain a particular minimum amount in your account at all times.
Unexpected loss. You could not be insured if there is a financial crisis or the offshore bank fails, making it hard for you to recover your money back in full or in part.
Higher operating expenditure. Opening offshore accounts is not cheap. Depending on the person's investment intentions and the location they choose, an offshore business may need to be founded, which might result in expensive legal expenditures as well as corporate or account registration fees.
Therefore, it is essential to perform in-depth research or to hire a qualified specialist to do it for you who is knowledgeable about the banks you are considering and the legal requirements of your selected offshore country.
Conclusion
In this article, we've provided a clear guide on how to set up an offshore bank account for your company.
There has been an escalating increase in the number of expatriates and corporations opening offshore accounts. This is due to the great advantages of offshore banks compared to domestic banks. They offer lower tax burden, currency diversification, asset protection, confidentiality, and many more.
Opening an offshore bank account is also straightforward and done quickly. So do not miss out on your opportunity to get an offshore account now!
In the meantime, why not discover our podcast 4-part series on Business Banking Application & Tips for Startups
Singapore is also a perfect choice for startups who want to open a business account in the global financial meccas. Check out this blog tips to secure your chance to open a corporate bank account in Singapore
Disclaimer: While BBCIncorp strives to make the information on this website as timely and accurate as possible, the information itself is for reference purposes only. You should not substitute the information provided in this article for competent legal advice. Feel free to contact BBCIncorp's customer services for advice on your specific cases.
Share this article
Get helpful tips and info from our newsletter!
Stay in the know and be empowered with our strategic how-tos, resources, and guidelines.