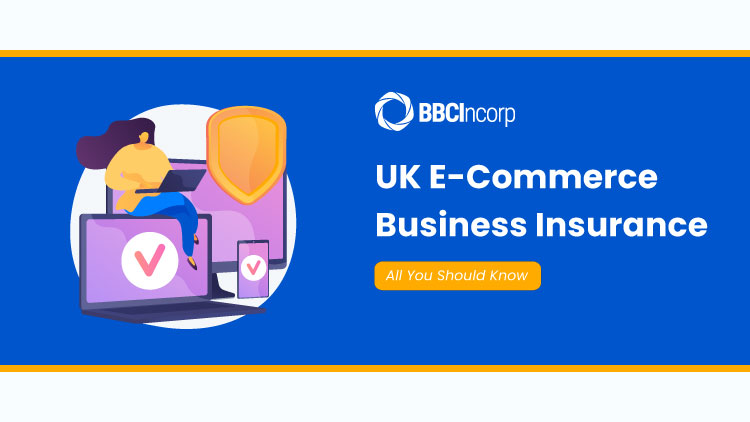 Read on to explore all of the most prevalent insurances in the UK and decide which will best serve your e-commerce business.
Types of business insurance in the UK
Public and Product Liability Insurance
Personal injuries, property damage, and wrongful deaths that occur on your property are covered by public liability insurance, whereas compensation payments made because of injuries caused by a product your company created are insured by product liability insurance.
You probably don't have much to worry about in terms of public responsibility if you run an online store because most of your interactions with customers will be virtual. But that's not always the case. For example, if you run a warehouse, you or your employees may come into touch with customers and clients, who could then hold you or your company liable for any damage they sustain.
Without proper publish and product liability insurance, your company might have to face unwanted expenses if consumers are impacted by different tricky scenarios including but not limited to, inadequate instructions or warnings, flawed designs, or undeclared toxic chemicals.
Cyber Insurance
The threat of cyber and hacking attacks is a serious problem for e-Commerce businesses in this age of widespread digitalization. It's common for businesses to assume they've got the most recent and greatest computer software to keep their accounts and data safe. Yet, data breaches and compromised accounts have become increasingly common in recent years.
Client information, trade secrets, and other sensitive firm information are all at risk of being targeted by both external malevolent hackers and internal sources.
Legal fees, regulatory fines, compensation payments, and even the expense of rebuilding tarnished reputations can all be covered by cyber insurance in the event of a data breach. However, before filing a claim, it's vital to study the fine print of any Cyber Insurance policies you're considering, since some of them may necessitate the implementation of specific technical safeguards.
Directors and Officers Insurance
D&O insurance, or directors and officers liability insurance, is designed to shield policyholders from financial ruin if they are named in a lawsuit brought against a company or other group in which they hold director roles.
This type of insurance can cover the cost of legal representation for defense against claims such as violations of health and safety regulations, inaccurate financial reporting, improper management of retirement funds, and disqualification of a director.
Business Interruption Insurance
If your company has to cease functioning due to direct physical loss or damage, business interruption insurance will help make up for lost profits. Such insurance would pay for the repair or replacement of damaged or destroyed property.
Because of the wide number of business interruption insurance schemes available, it is essential that the specifics be thoroughly understood and, adapted to the individual's needs. Typically, it is offered to customers as an addition to an existing policy.
Cargo Insurance
When you ship something with a carrier, you can protect it from being lost, stolen, or damaged with shipping insurance. Insurance can be purchased for a single package, a group of packages, or an entire consignment of cargo or freight.
Items of high value are often insured during shipping. A company might pay for the insurance and then include the premium in the price of the product. When consumers send a friend a costly gift, such as a piece of jewelry, or when they move to a new area, they have the option of purchasing shipping insurance.
How important is insurance to e-Commerce businesses?
E-commerce operations, like any other type of business, need to perform risk assessments to establish the commercial insurance policies they actually require. It's possible to get the protection you need from a number of policies if you run a business that relies heavily on its internet presence, such as an online store, an auction website, or some other form of enterprise.
Having an all-encompassing insurance policy may do wonders for minimizing financial risks. Some companies sell their goods through online marketplaces that have insurance policies in place.
In the event of an accident or other mishap, insurance coverage can help keep your online store running smoothly. It is recommended that you get in touch with an expert supplier of e-Commerce insurance coverage as soon as possible to safeguard your business from potential mishaps.
Online businesses without any cyber and data breach insurance are easy prey for hackers. Considering the amount of sensitive credit card data an online business has, it's no stretch to say that a single attack can plunge your business into financial ruin. It's important to consider getting an e-Commerce insurance policy as soon as possible if you want to guard against data breaches.
How much insurance coverage does my e-Commerce business need?
This is something that must be determined after carefully examining the scope, character, and volume of your enterprise. Then, you can proceed with analyzing the risks involved in running such a business and which type of insurance will help you mitigate them. You always have the option to seek help from a professional broker who understands the insurance market and will know which one works best for the type of product you are selling and your business domain.
Involving a knowledgeable broker in the process of purchasing commercial insurance can help you identify and cope with dangers that you had not considered. If you are still grappling with purchasing the right commercial insurance for your online store, don't hesitate to contact us for a one-on-one consultation and assistance. We are more than happy to walk you through the risk analysis process and help you make the smartest choice in terms of picking e-Commerce insurance.
Need help with company formation and getting the right insurance for your e-Commerce venture? Contact us via service@bbcincorp.com now!
Disclaimer: While BBCIncorp strives to make the information on this website as timely and accurate as possible, the information itself is for reference purposes only. You should not substitute the information provided in this article for competent legal advice. Feel free to contact BBCIncorp's customer services for advice on your specific cases.
Share this article
Get helpful tips and info from our newsletter!
Stay in the know and be empowered with our strategic how-tos, resources, and guidelines.