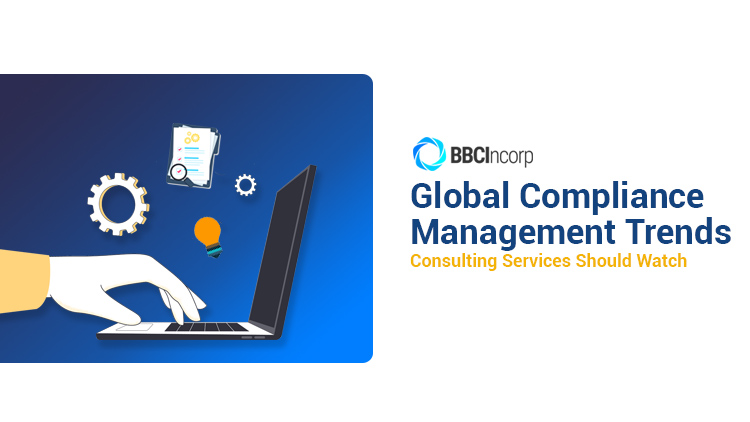 More data protection pressure, greater regulatory responsibilities
The introduction of the General Data Protection Regulation (GDPR) 2018 served as an augur to a forthcoming era of stringent data privacy regimes. For context, the now-imposed regulation places a rather harsh ultimatum on organizations that collect data from people living in the EU.
Either comply with every letter in the lawbook or face severe financial repercussions amounting to tens of millions of euros.
A mass panic later ensued as more countries began to reframe their national data policies to meet the new regulatory horizon; a leading example is the United States's plan to introduce Consumer Data Protection Act (CDPA) in 2023. On the other hand, China is also raising the demand for data management, etc.
Several other countries have enforced or reviewed their data privacy laws in 2021. After Brexit, the UK can no longer have access to free-flow data in Europe, meaning the country will need to pass new regulations. Likewise, China is planning to adopt its first omnibus data protection law in 2022 and is also preparing to target cross-border transfers.
Brazil, after a series of setbacks and delays with its Lei Geral de Proteção de Dados (LGPD), Latin America's first major data protection law, finally enforced it in September 2020 and fully implemented its regulatory effect in August 2021.
The Brazilian data protection authority, Autoridade Nacional de Proteço de Dados (ANPD), is responsible for protecting the sensitive personal information of Brazilian data subjects, and 2022 will see how the enforcement of LGPD plays out.
Meanwhile, in the first half of 2021, Singapore began implementing a new Personal Data Protection Act (PDPA), including data breach notification requirements, expanding its deemed consent framework, listing exceptions for legitimate interests, and increasing penalties for compliance risks and failure.
With data privacy regulations heavily fragmented, and taking on entirely different iterations across different jurisdictions, professional firms now have to tackle data privacy as a core part of their services.
Stricter enforcement and more severe penalties for compliance failures
The amount of money from fines and penalties for incompliance cases is rising, as a result of rising requirements for compliance management. Though the most common penalty is for inaccurate calculations for tax filings, other forms of punishment have become more prevalent around the world.
As an example, the enforced suspension of business activity has increased from 13% of jurisdictions in 2020 to 25% today. In addition, there has been an increase in the likelihood of license suspension (from 9% in 2020 to 14% today) and prevention from doing business (8% in 2020 to 18% in 2021).
In most jurisdictions, the local laws express that firms' directors are personally liable for legal commitments (88%), tax compliance (81%), and shareholder damages (89%). Compliance failures can see severe sentences (such as imprisonment) in about one-third of jurisdictions for failing to register for tax (39%), or company secretary failings (28%).
In a more minor proportion of jurisdictions, company directors can even face severe sentences for inaccurate or late tax filings. As personal liability is being enforced to a greater degree, responsible governance and compliance management have also become more necessary.
As compliance has grown tougher to manage, firms are looking to outsource compliance process to third-party providers to ensure accuracy, reduce risks, and protect clients
Integrating the latest software into compliance management
For compliance management staff, their job is to do everything within their power to ensure comprehensive adherence to regulations for their firms. However, their ability to fulfill this mission depends on how accurately and on time they can complete tasks.
This starts to become troublesome when compliance tasks become burdens to their workflows instead due to lackluster processes or obsolete tools. That is where modern compliance software comes into play.
With the right digital tools, professional services can rest easy when it comes to compliance thanks to their employees and compliance officers being assisted more thoroughly. With proper training and adoption, the integration of software can truly make compliance effortless for firms.
To streamline the workflow and reduce manual work, robotic process automation (RPA) is another advanced technology firms can use to their advantage. Unlike live interactions with chatbots and employing personal assistants, RPA tools can handle the unattended execution of repetitive tasks.
By integrating the RPA tools list into compliance practices, firms can turn various repetitive routines completely swiftly and error-free. For instance, RPA software tools can help compliance staff with automating report generation and delivery, updating statuses, circulating e-mails, managing notifications, changing tracking methods, and different asset compliance processes.
The adoption of technology goes together with the need for more expertise
The Pandemic has shifted the focus from manual processes to technology and digital operations within financial crime. It has also led to an increase in promoting the use of AI/tech solutions by regulators such as the UK Financial Conduct Authority (FCA).
Unsurprisingly, technology innovations such as AI can help streamline the annual review assessments and provide criteria and triggers that automatically start the process of review checks (such as when internal and external data reveal a material change in the client's profile).
The older IT systems are no longer sufficient to respond to changes because they are not agile enough. A single shift in regulation can grind compliance to a halt. Adopting technology means supporting specific remedial projects and therefore firms need to find themselves technological solutions.
Crucially, a solution that involves both technology and people is required to either deal with a one-time project or to form a master support function for part of a firm's business processing. The success of technology adoption relies on a 3-component model for  firm success, including:
Technology: A scalable solution with visibility to help ensure compliance
Service: On-the-ground expertise on a local level
Content: Real-time data to keep your organization working synergistically
White paper
Entity Formation On A New Horizon
Learn how professional services are exploring digital avenues for entity establishment.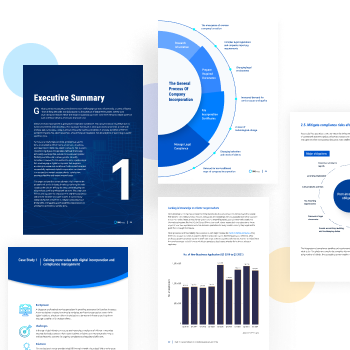 What the future holds for global compliance management
The compliance landscape is ever-changing. Every day, new headlines bring new reminders to the professional service industry that the future is coming. The primary trends that define this future will be the adoption of new technologies and the integration of new software into the compliance management workflow. Firms will also have to be aware of how much stricter and more rigorous the regulatory environment is becoming.
With a good grasp of these future trends, your firm will be able to stay on top of the risk and compliance race.
Whether you have any concerns or questions regarding compliance process; or, you simply want to share your worries and seek guidance from professional experts, we're always here to help.
Feel free to get in touch with us or drop your message at service@bbcincorp.com.
Disclaimer: While BBCIncorp strives to make the information on this website as timely and accurate as possible, the information itself is for reference purposes only. You should not substitute the information provided in this article for competent legal advice. Feel free to contact BBCIncorp's customer services for advice on your specific cases.
Share this article
Get helpful tips and info from our newsletter!
Stay in the know and be empowered with our strategic how-tos, resources, and guidelines.