Apart from clients' compliance issues, consulting firms have to deal with compliance risks internally as well. Many firms don't pay attention to compliance management until they decide to expand services to other countries.
In the current regulatory environment, the pressure for compliance strikes professional consulting services on multiple fronts. From human resources, finance, equipment, technology, to machinery and business know-how, all must comply with legal obligations.
Consulting firms should acknowledge this problem as soon as possible to prepare themselves better for global expansion.
1. What's going on right now in the professional consulting industry?
White paper
Entity Formation On A New Horizon
Learn how professional services are exploring digital avenues for entity establishment.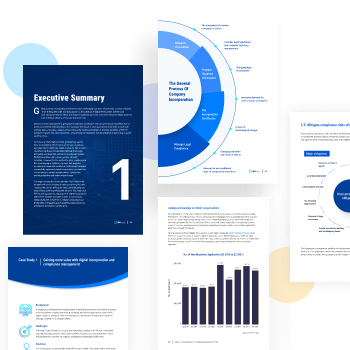 Companies across the professional consulting industry are struggling to remain compliant. As the regulatory landscape becomes more complex, firms feel unprepared for changes in compliance requirements and the risks that come from not keeping pace.
1.1. Errors often cause lateness in filing
Compliance paperwork is something that can make even the most experienced finance professional sweat. Errors such as invoices aren't just a small inconvenience.
Reissuing invoices has a domino effect that could translate to a 7% increase in project cost overruns. It could also lead to a decrease in the team's ability to punctually deliver projects, by an 11% drop.
There are so many technical issues that can lead to the performance drop, but it all boils down to human error. Somebody can simply input the wrong code. Someone probably forgets to input time, puts things in the wrong place, or adds the wrong labels to the system.
1.2. Regulators always up the pressure
It takes a lot of effort to maintain compliance in all industries, and it is no exception for professional services. Keeping up with the knowledge of all existing regulations is hard enough, never mind making sure that the firms can follow them. Then the pandemic happened.
Now compliance tasks have to take into account specific responses to COVID-19. For example, Saudi Arabia's National Cybersecurity Authority (NCA) released a regulation that requires companies to set up minimum guidelines, in response to the spread of the virus.
These new updates could make it more difficult for companies to stay compliant, while also ramping up the costs for such compliance, as new standards get released.
2. The causes of the struggle for internal compliance management
In this section, let's walk through some common factors that cause consulting firms to struggle.
2.1. Constrained budgets
Compliance management is complex and expensive. Even the tools and processes designed to get the job done cut deep into a firm's pocket. A capable compliance team may actually struggle if they are given clunky, obsolete, and inefficient technology and processes.
According to Thomson Reuter's research in 2018, 40% of compliance teams spend at least 4 hours every week to create and amend reports to submit to the board. That's a lot of time that could probably be spent more productively.
There are more tasks on the list, too, such as staying up-to-date with new policies and procedures, telling the board of directors about the changes, and promoting a compliant culture within the firm itself.
2.2. Evolving regulatory landscape
Every compliance professional will say that the regulatory landscape is ever-changing and fast-growing. We can compare this aspect to the mythical Hydra in Greek legends. As soon as we chop off one of its heads, one, two, or even three more quickly sprout out, making it even more menacing.
It is already difficult to keep up with new rules that current governments come up with, a change in government can also have significant implications for risk and compliance. For example, after the coalition government in the UK was formed in 2010, a single regulator, the Financial Services Authority, was stamped out.
Afterward, the Financial Conduct Authority (FCA) and the Prudential Regulation Authority (PRA) took their place. Moreover, the UK's Financial Policy Committee (FPC) was set up to supervise the financial stability of the UK in general. This radical overhaul brought by the new government took the regulatory environment in the UK by storm.
2.3. Things are still done manually
According to a study by Deloitte, up to 89% of organizations didn't fully understand General Data Protection Regulation (GDPR) requirements six months before the compliance deadline arrived.
Compliance management has long been done the old-fashioned way via spreadsheets, shared files, and documents. Maybe they made sense at some point as automation was still rudimental, these tools were simply not designed to work well in a regulatory landscape that is always changing for professional consulting services.
Manually updating every spreadsheet can take hours on end whenever a single change happens to the rules. Multiply that by the hundreds of changes happening to regulations in real life and we have a recipe for disaster. When every piece of data has to be manually reinputted and keyed in, human errors are bound to happen.
3. What companies can do to ease the compliance struggle
While there is no one-size-fits-all solution to managing compliance, consulting services can apply the below standards and principles.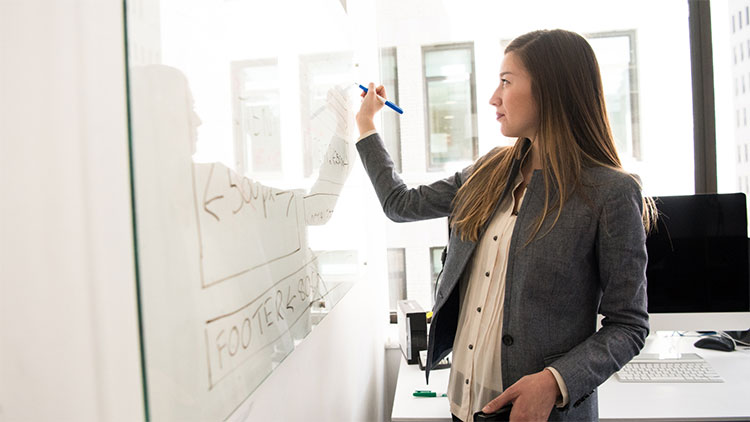 3.1. It is time to adopt technology into compliance management
For effective compliance management, professional consulting services need to adopt robust systems that can record compliance states and document while allowing for easy changes. The next step for consulting firms is to implement a comprehensive compliance technology architecture, allowing the compliance process to be seamless and effortless.
In 2019, Intertrust surveyed over 500 executives to identify how firms are responding to increasing regulations and how technology affects them. 38% said they had invested in new technology solutions, while the same proportion was also increasing their budgets for outsourcing external advisors and consultants.
3.2. Outsourcing compliance management service
A Thomson Reuter report in 2018 found that almost 25% of firms are entrusting their compliance functions to third parties via outsourcing. This can save professional consulting services a lot of money and time while cutting down on worry about compliance. This is due to the fact that the compliance work is given to an organization with a full, dedicated staff rather than just one or two trained in-house employees who could suddenly leave.
Conclusion
Now that the state of the professional consulting industry and its challenges have been identified, hopefully, consulting firms can reorientate themselves against the ever-changing regulatory landscape.
Technology adoption and outsourcing compliance services are prominent trends among firms nowadays. Maybe it is time yours take the leap as well, having seen the consequences of lacking behind and the benefits of staying ahead.
Disclaimer: While BBCIncorp strives to make the information on this website as timely and accurate as possible, the information itself is for reference purposes only. You should not substitute the information provided in this article for competent legal advice. Feel free to contact BBCIncorp's customer services for advice on your specific cases.
Share this article
Get helpful tips and info from our newsletter!
Stay in the know and be empowered with our strategic how-tos, resources, and guidelines.