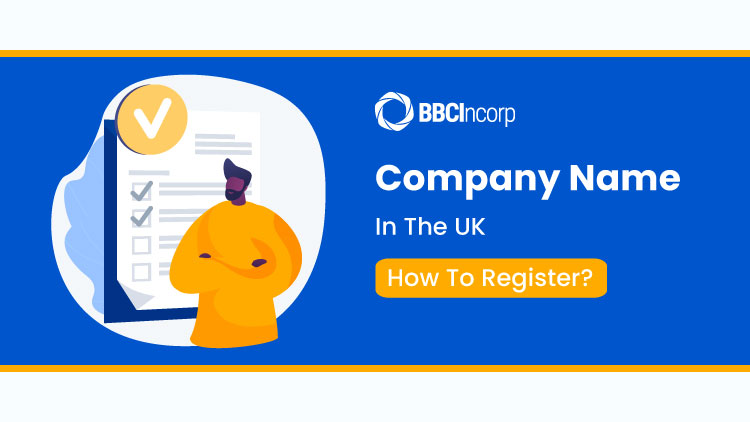 How to select a proper company name in the UK?
The rule of thumb is to avoid submitting names with identical traits to another legal business. Otherwise, the Companies House will reject them after a thorough name-check process.
Here are some practical tips to avert such catastrophes:
"Same as" names
The term "same as" refers to names that barely differ from existing ones, except in minor details. These small variations entail punctuations, special characters (such as "+" or "@"), common phrases in UK's company names, and terms with similar spelling or connotations to existing names.
Despite having some distinctions here and there, these three name variants are considered the same: "UK Tea Ltd", "Tea Ltd", and "Teas Ltd".
Companies Houses only accept one exception with two conditions for "same as" names. First, your business and others are part of the same group or corporation. Second, you have written verification that the company in question has no complaints or objections to your new name.
"Too like" names
'Too like' names bear similarities of a higher level than "Same as" labels, to the point that any casual reader might confuse both.
If a name differs from another by only a few characters, signs, symbols, or punctuation points, or if it has the same look and sound, it may be considered "too like" to an existing name.
A case in point is "Good Night For You" and "G9 4U", whose meanings are 100% identical and only different in the choice of abbreviations.
If authorities believe the name of your company is too similar to another, they will get in touch with you and instruct you on what to do.
If a company is dissolved can I use the name? Yes, though what constitutes "dissolution" differs across each region. Thus, research carefully to confirm their current statuses – or ask for their written consent for the name usage.
Trading names
You can trade under a name other than your registered name. This is referred to as a "business name" or "trading name" and must be distinct from registered trademarks. Phrases like "limited", "limited liability partnership", "LLP", "public limited company", "plc" are not permitted. And unless authorization is achieved, sensitive or political terms are also out of the question.
Other critical factors
Offensive meanings are a fatal mistake in name registries. Sensitive phrases or expressions are also banned. Furthermore, no governmental or municipal relationships should get implied here unless you have authorized permission for such decisions.
One illustration is the term "Accredited", whose usage must obtain 100% permission from the BEIS (Department of Business, Energy, and Industrial Strategy).
The UK government also delivers more guidance on legal and non-legal phrases, which you may explore here.
How to check the name's availability?
The most straightforward method is to perform a scour across the Companies House's archives to assess whether your chosen label has stepped into any forbidden area.
Still, you might consider turning to Entity Name Check for better time efficiency.
To register a company name, what should you prepare in advance?
A SIC Code
SIC Code acquisition is the legal prerequisite for UK business registration.
The first task is to decide your "business activity." Specify what your company offers by adhering to the Standard industrial classification of economic activities (SIC).
Official websites will present you with a list of group titles to pick from (for example, 11xxx Drinks Manufacturers), followed by several alternatives for trade descriptors (such as 11050 Manufacture of beer).
Add three to four SIC codes per business, and remember to revisit them for future modifications if necessary. Refer to these official guidelines for more information about all SIC codes available.
Company address
Now, register the names with UK postal addresses to receive and address the official notice. Bear in mind that these addresses should be in the same nation where you established your companies.
Suppose you filed the firm in Wales; it means the location must be somewhere in Wales as well.
Since such locations are public info, certain people may wish to separate their home addresses from business ones. In that case, we suggest you register your firm with whoever you choose to manage finances and taxes (ex: an accountant).
Directors
Directors are lawfully responsible for the firm's operation and ascertain that reports and corporate accounts are filled in.
Appoint one director (at a minimum) and a secretary (optional).
Make sure each is at least 16 years of age and cannot be disqualified from their positions.
Supply two addresses for every director (one public and one private).
Share structure
It is critical to provide information about share capital at an early stage, known as a "statement of capital."
You might want to include the total values and quantities for each share category (there are nine share categories to choose from) and specify which currency they conform to. Here is a simple illustration: if your firm has 200 ordinary shares with a share value of £1 each, the total value will be £200.
Furthermore, you must include "prescribed particulars" indicating the rights that each share type (referred to as a "class") grants to shareholders.
Shareholders or persons of control
A firm needs one shareholder/subscriber or more. If you become the sole shareholder, 100% of company values are under your control.
Provide addresses for each subscriber (whose information exists in the public record).
Supply three of the seven security attributes that serve as online signatures.
Assign subscribers with more than 25% shares as Persons of Control (their names and service addresses entered into the system once more).
Statements of compliance
This legal procedure requires you to confirm that you have acknowledged the fulfillment of all Companies Act registration conditions.
It is also a compulsory move to verify that you have already approved and agreed with the Memorandum and Articles of association, which outlines all relevant regulations for lawful businesses.
Account registration on Companies House
Here is where the Companies House asks you to insert your selected company name and address. Again, make sure one last time that this name is available. You can always opt for renowned third-party platforms to speed up the rest of the process.
Methods to register a limited company name UK
Online
Direct registration on Companies House's website is one option. This task also simultaneously enrolls you for Corporation Tax, issuing a "certificate of incorporation" to verify the firm's legal existence. The system will then display your company's name and date of establishment.
During the process, providing at least three pieces of personal data about you and your shareholders is a must. Cases in point include your mother's maiden name, telephone number, and birth town.
Offline via Post
If conventional approaches suit you more, or you don't want to use "limited" in your company name, you can register by post using form IN01 provided by Companies House on their website (register a private or public company). Check the guidelines to fill in your info properly before sealing the package and sending it via post.
Third-party software
You can use software to electronically submit your company accounts, change your details, and file returns to Companies House.
You can either purchase a software package from a Companies House (and HMRC) authorized provider or develop your own software using Companies House technical specifications.
Third-party agent
Though both options above seem quite straightforward at first glance, numerous transitional stages prove exhausting for novices and inexperienced people. Any mistake could take days (or even months) to correct, which costs both time and money.
As a result, a common option is to rely on a third-party agent, whose extensive experience in name registrations will significantly shorten your process.
How Much Does It Cost To Register A Company Name?
Overall, the online process only costs £12, given that there are no problems with your prepared documentation:
Standard Online Process: £12 (within 24 hours to register)
Before 3p.m: £12 – £100 (same day)
Meanwhile, postal routes cost around £40 within 8 to 10 days.
Conclusion
This article has detailed processes to register a company name in UK. Direct submission to Companies House is feasible, though many customers still count on a third-party agent for a quicker and more efficient legal procedure.
If you have any questions or concerns about company formation in the UK, feel free to reach us via service@bbcincorp.com, or chat with our consultants for more support.
Disclaimer: While BBCIncorp strives to make the information on this website as timely and accurate as possible, the information itself is for reference purposes only. You should not substitute the information provided in this article for competent legal advice. Feel free to contact BBCIncorp's customer services for advice on your specific cases.
Share this article
Get helpful tips and info from our newsletter!
Stay in the know and be empowered with our strategic how-tos, resources, and guidelines.