The BVI vs Cayman Islands – Both are excellent and prestigious tax-free jurisdictions. They appear as a top choice if you're planning for an offshore company formation.
However, each jurisdiction has its own pros and cons. And you need a basic understanding to choose the best option for yourself.
In today's article, let's unlock the secret of the BVI and the Cayman Islands – the similarities, differences, and the impact they have on your offshore company.
The BVI and Cayman Islands: At a glance
Generally, the British Virgin Islands and the Cayman Islands are famous tax havens in the world.
Both are British Overseas Territories in the Caribbean Sea. They also have an independent legal and judicial system.
The British Virgin Islands
The British Virgin Islands (BVI) is very famous as one of the most stable jurisdictions in terms of political and economic perspectives, as well as one of the world's most prevalent offshore jurisdictions. Specifically, the ICIJ revealed that 40% of the world's offshore companies opt for BVI to start their business.
The types of business entities in the BVI are diverse in size, functions, and features. According to the FSC's Statistical Bulletin, over 374,890 Business Companies (BCs) were on the Register as of September 2022. This has affirmed the country as one of the leading centers for your company incorporation.
The Cayman Islands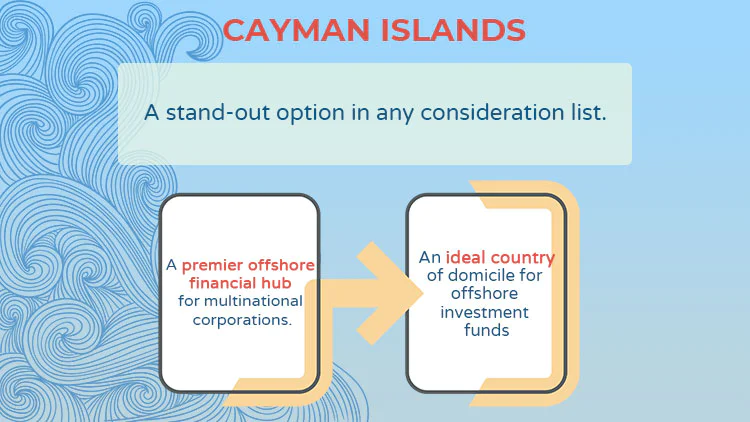 The Cayman Islands is another standout choice when setting up an offshore company thanks to its reputation as a top offshore financial hub for international businesses and the ideal location for offshore investment funds.
The Cayman Islands are located in the western Caribbean Sea and have a legal system that is quite similar to that of the British Virgin Islands. This is because both are founded on the English common law system.
A Cayman Islands LLC is one of the most common business structures in the country, which can be used for many purposes such as investment funds, joint venture companies, private equity transactions, securitizations, and many more.
Similarities of The BVI and Cayman Islands
In terms of similarities, there are several things that you need to consider.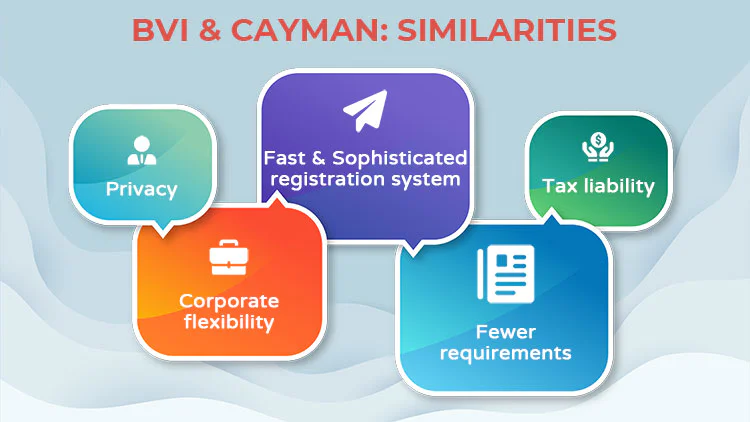 Common benefits
Other than their famous reputation, both jurisdictions offer certain benefits for your offshore companies, including:
Both countries impose NO corporate tax, capital gains, gift taxes, inheritance taxes, sales taxes, and value-added taxes.
As long as your offshore company conducts business outside its territories, you don't have to pay these taxes. Your dividends, interests, and royalties are also tax-exempt.
BVI Business Companies and the Cayman Islands Exempted Companies are flexible corporate structures, helping you to incorporate your business with ease.
There's no requirement for corporate directors to be ordinarily residents of the country, so you don't have to hire a nominee director for your company.
You can form a business company in the BVI or an exempted company in the Cayman Islands in 2 to 3 working days.
No capitalization is required for your company and you don't have to hold an annual shareholder meeting or submit financial records.
Both jurisdictions offer a high level of privacy, meaning the information of your directors, shareholders, and officers will not be open to public access.
Business bank account
Due to the strict control over business banking in these 2 countries, you'll need to rely on offshore banks or EMI alternatives to maintain your business finances.
In several cases, companies from BVI are more likely to get approval for EMI and have higher success rates with offshore bank applications.
Economic Substance
Relevant entities in BVI and Cayman Islands are now subject to Economic Substance Rules.
The in-scope entities for economic substance rules are BVI companies and BVI limited partnerships (with or without legal personality).
The BVI investment fund businesses are exempt from these requirements.
The in-scope entities include companies incorporate outside Cayman and registered under the Companies Law, limited liability companies, and limited liability partnerships.
Exemption cases include domestic companies; investment fund businesses, and non-tax-resident companies.
Let's check whether your company is subject to economic substance requirements in 8 countries.

Qualification Test

Compliance Requirement

Reporting Obligation
The BVI vs Cayman Islands: What are the differences?
Despite the same benefits, the 2 countries are different in many ways.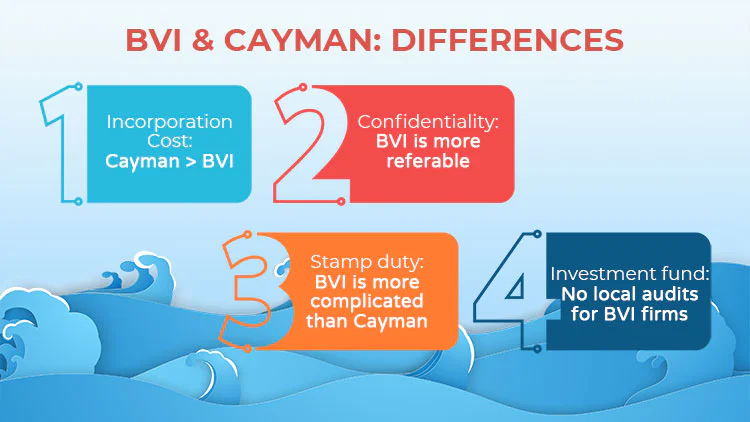 Imagine you're opening an offshore company and considering between The BVI vs The Cayman Islands.
The criteria below are contributing factors that lead you to the final decision.
The annual fee for the Cayman offshore company is higher than most jurisdictions, including the British Virgin Islands.
Depending on the number of authorized shares, the annual costs for a BVI Business Company typically vary from US$350 to US$1,200.
The annual fee for a Cayman-exempt company, however, ranges from US$850 to US$3,132 depending on the number of authorized shares.
To avoid costly mistakes, consider using an all-in-one formation package from a trusted incorporation service firm, which helps you save more money for company formation and annual maintenance.
The BVI is an excellent option if you're looking for the ideal place to keep your company's information.
Due to its strict legislative framework and privacy standards for businesses, the BVI appears to offer more confidentiality protections than the Cayman Islands.
In the BVI, stamp duty on transactions to or by a business company is free of tax (e.g. transfers of property or assets, shares, debt obligations, or securities).
Yet, you still have to pay tax for your land-ownership transaction in BVI.
For Cayman Islands, although no stamp duty is payable on transfers of shares, it's still payable on certain documents at a nominal rate.
You must audit your investment funds in both the BVI and the Cayman Islands. The BVI company, however, are exempt from domestic audit requirements.
For Cayman Islands firms, there are no custodial obligations. In contrast, the BVI corporations must have a custodian, albeit you can request an exception.
Free ebook

About to start an offshore business? This manual covers all you need to know when going offshore:
Roadmap to offshore company formation
How-to guide to offshore bank account registration
Introduction to international rules in offshore landscapes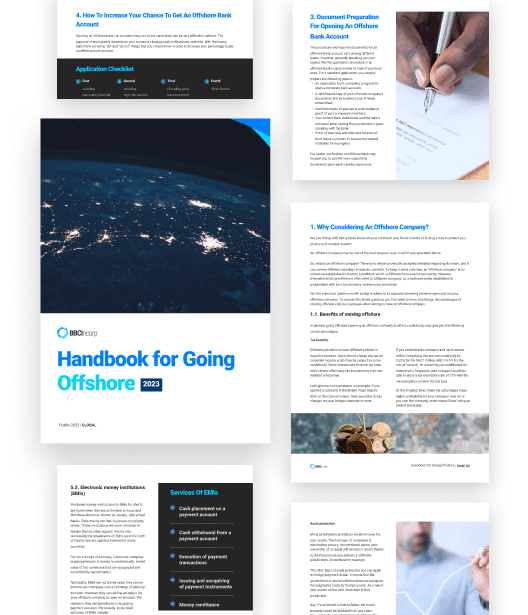 The BVI vs Cayman Islands: Which to choose?
You can see that both the BVI and Cayman Islands are remarkable jurisdictions for offshore company formation and business growth.
Choosing between the BVI and Cayman Islands seems to be a tough decision. It depends greatly on your company's goals and objectives, so make sure you give a thorough consideration.
If you're still confused about the BVI vs the Cayman Islands and need more advice on how to set up your offshore companies, chat with us for a free consultant or drop your queries via service@bbcincorp.com.