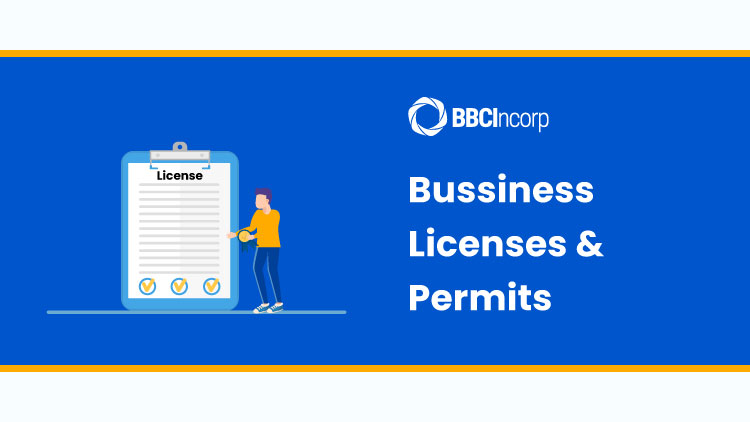 What is a business license?
Entering a business in a jurisdiction requires a company to obtain a business license in most cases. A business license is a legal document issued by the government of the jurisdiction to grant the company the right to operate there.
Whether your company is a physical or online-based business, a home-based or large-scale one, you still need to get the licenses to legally run your business in the jurisdiction. Each place of legal domicile has different requirements in terms of business licenses and permits.
A company may be required to acquire more than one license or permit. Types of business licenses that your company must get may also depend on the business nature, the products the company sells, and the local government regulations.
Business licenses can be obtained after the registration of your business entity.
Why does your business need to obtain business licenses?
There are multiple reasons why businesses must obtain required licenses and permits.
Compliance requirement. Acquiring business licenses and permits is required by the government to collect revenue, manage business locations, and impose restrictions in specific areas.
The acquisition of business licenses allows the local authorities to know what your company is doing. Therefore, they can impose specific regulations to prevent harmful actions to the public and other businesses. In addition, the government can track and collect revenue by requiring business licenses from businesses for public benefits such as fundraising for schools, libraries, and disadvantaged groups.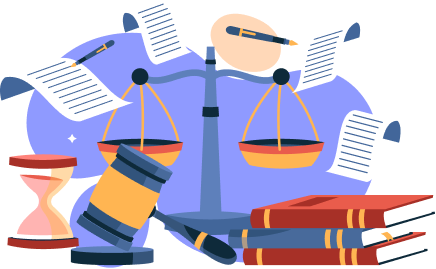 COMPLYMATE
Tired of sifting through endless paperwork to understand jurisdictions' compliance requirements? Our guide can help!
Try Now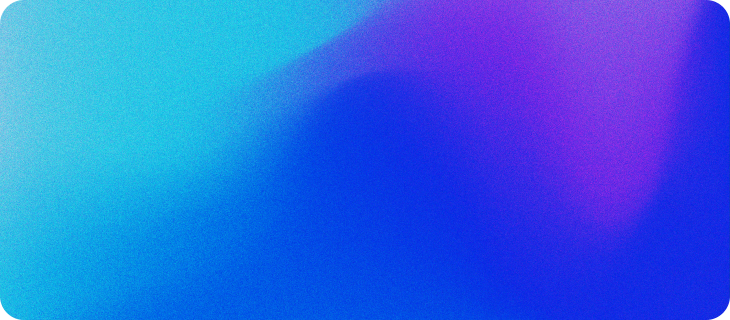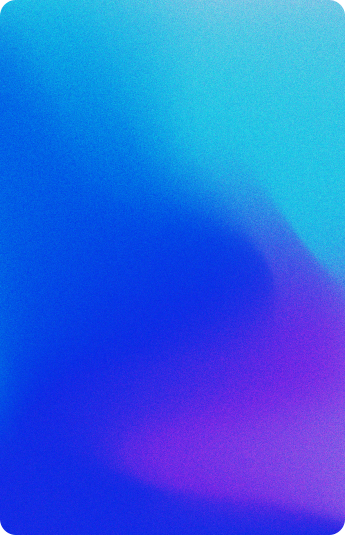 Evidence of credibility. Becoming licensed is also a way to benefit your small business because it is proof of your lawful business identity and credibility. Customers are more confident to deal with a licensed business to avoid fraud and legal issues.
The base for other procedures. Moreover, a business license makes it more convenient for your company to do some procedures such as opening bank accounts, business loans or merchant accounts, etc.
Sector-specific proof of approval. Business licenses are also used to regulate certain types of businesses that can operate in certain types of sectors. For example, most governments forbid home-based businesses to manufacture fireworks, explosive or medical products, drugs, etc.
What are the types of business licenses and permits?
Depending on the jurisdiction in which your business operates, the type of business licenses and permits required by the government will vary.
For instance, in the US, the requirements are even different across the borders within the country. Typically, your business may be subject to obtaining business licenses or permits from three tiers of authority – State level, Federal level, and Local level.
In general, licenses and permits are classified into some main categories based on business industries, occupations, products, business operations, locations, and other factors.
Business operating licenses
When a company engages its business in a territory, it must apply for a business operating license to grant the permit for doing business in the place. The licenses are issued by the country or city you are asking for the authorization of your business operations.
For instance, if your company operates in Singapore and Vietnam, you must apply for business operating licenses in both countries depending on their regulations.
Planning and zoning permits
A planning and zoning permit grants your company the right to start your business in a geographical jurisdiction. Each location is usually zoned for certain types of business. For instance, a place that is planned and used for residential purposes is not meant for building a factory.
If there is a similar business currently operating in the place, you are most likely to have permission to open your business there. You just need to make sure that your company meets the codes regulated by the local government and does not disrupt the character of the neighborhood.
Industry-specific licenses and permits
A jurisdiction may require your business to get a license for starting a business in some specific business sectors. The regulations vary across country borders. Here are general guidelines for your business in determining if your company needs to apply for any of these licenses and permits.
Industry specifications. Most places require businesses to comply with licensing requirements to legally specify the operating industries. Below are key business sectors subject to business license application:
Travel agency
Medical care
Architecture
Beauty salons and spas
Child care
Cleaning and janitorial services
Construction
Electrical
Engineering
Food and alcohol
Pest control
Pharmaceuticals
Professional and occupational licenses or permits. For certain types of professions, you have to obtain a professional or occupational business license or permit for conducting the business. It is a way to prove that you have enough expertise to work in the field. To be more specific, if you want to start an accounting business, you must be a certified accountant. Or if you want to open a dentist's office, you must get a dentist's license.
Here are the main professions that need to be licensed:
Accountants
Electricians
Contractors
Mechanics
Physicians
Real estate brokers
Insurance agents
Cosmetologists
Barbers
Private security guards
Private investigators
The department agencies will make sure that you are qualified for the business you are planning to operate. They will issue licenses or permits to legalize the business. You will not be allowed to do business if you don't pass the licensing authorization.
Permits or licenses for selling specific products or services. For some products such as liquor, lottery tickets, gasoline, or firearms, most countries require businesses to get additional licenses and permits before starting the business.
DBA (doing business as) license or permit
Some companies don't operate under the official name but a trading name, fictitious name, or assumed name. In this case, the companies must apply for a permit to use that name.
Other types
Environmental licenses. In some territories, they apply certain requirements to minimize the impact of industrialization on the environment such as air or water. For example, the Ireland Environmental Protection Agency (EPA) requires specified industrial and agricultural activities to obtain Industrial Emissions (IE) licenses.
Safety permits and licenses. For some businesses, the local governments will require safety licenses for their operations. The licenses are to make sure the companies follow the standards to ensure the safety of customers, workers, and the surroundings. The licenses are mainly compulsory for food supply companies, companies that sell flammable products, and industries that are most at risk of workplace accidents.
Learn more about the common licenses for businesses in various countries:
How do you obtain a business license or permit?
Getting a business license should be made the priority on the to-do list for starting a business. For most jurisdictions, there are four main steps to get business licenses or permits. The detailed process can be different depending on the requirements across the country's borders.
Determine what types of business licenses your company must acquire. When you have chosen the place where you are going to be operating your business and the business activity, it's time to determine the types of business licenses you need to apply for. You can take a careful look at the official website of the chosen territory to make it clear. Or you can contact or visit the authority of the place to get detailed instructions.
A single jurisdiction often requires multiple business licenses issued by different departments or parties. Keep track of the requirements to ensure lawful business operations.
Prepare documents for business license filing. After the determination of required business licenses and permits, you should compile carefully all appropriate documents needed for the application process.
Below are the main documents for a business license application:
A brief description of your business including physical location, industry, and planned activities.
Duplicates of certified corporate records such as Certificates of Incorporation or Corporate bylaws.
Proof stating your compliance with the jurisdiction's requirements regarding tax compliances and other legal regulations
For specific industries, your business must provide some specific qualifications demonstrating the expertise in the business sector such as educational or professional qualifications of owners and key employees.
File business licenses or permits. After preparing all documents you need, you can start to fill out and submit the application following the instructions given by the authorities. Each jurisdiction has its system to proceed with the filing. You can apply online or physically depending on the place's requirements.
Maintain the licensed registration. Business licenses and permits usually have validation periods. They will expire after one year or three years or a certain period. It's important to keep track of the periods to maintain or apply for a new one to keep your business operating lawfully.
It's important to note that failing to obtain the required licenses and permits may result in monetary penalties, criminal penalties, or discontinuance of your business.
Conclusion
Obtaining business licenses can be a complex and burdensome process for entrepreneurs, as it often involves acquiring multiple licenses. Operating a business without the necessary licenses and permits is considered illegal. As a startup business owner, you should have a comprehensive understanding of this matter.
Please note that each jurisdiction has its own rules and regulations for business licenses and permits. While the information provided gives a general guideline, it is advisable to consult a legal professional or a reliable corporate service provider to accurately determine the licenses required for your business.
If you're launching a business in foreign countries and feeling unsure about the necessary licenses and permits, don't worry! Our support team is here to help. Feel free to reach out to us at service@bbcincorp.com for any assistance you need.
Disclaimer: While BBCIncorp strives to make the information on this website as timely and accurate as possible, the information itself is for reference purposes only. You should not substitute the information provided in this article for competent legal advice. Feel free to contact BBCIncorp's customer services for advice on your specific cases.
Share this article
Get helpful tips and info from our newsletter!
Stay in the know and be empowered with our strategic how-tos, resources, and guidelines.