When it comes to the best offshore bank accounts, people may generate different ideas. This seems to make you more confused as do not know which the best fit is. Below we will introduce some of the best countries in which you should open your offshore bank accounts.
1. An overview of offshore bank account
For those who are new players in offshore world, we will help you get a quick picture of what an offshore bank is. To put simply from the perspective of offshore banking sectors:
Offshore banking: is the act of safeguarding your assets in other countries through financial institutions, according to Investopedia. The aim of this is to prevent abrupt circumstances to your fund when it is stored in the home country.
Offshore bank: is a bank situated outside the country where you live.
Offshore bank account: is described as an account held by offshore banks. The purpose of opening an offshore bank account typically is for financial and legal advantages, such as greater privacy, low-tax rate or tax-free, ease of access to deposits, and lastly as mentioned in the definition of offshore banking – asset protection against bad events of the economic or politic crisis.
A large number of account holders on a daily basis are deciding to choose offshore banks to protect their wealth. Yet this is just one of the tons of reasons why using offshore bank service is popular. Minimizing tax burden, high level of privacy, around-the-clock availability, currency diversification, and more and more, are what you can also take advantage of owning an offshore bank account.
2. How to choose your best offshore banking jurisdiction
Find out what banks suit you most!
Is a merchant account necessary for your business?
Find out what banks suit you most!
What are the nationalities of all members of your company?
Note: Members include beneficial owners, shareholders, and directors.
Find out what banks suit you most!
What are the nationalities of all partners of your company?
Congratulations!
We find out the best options for you
Need more options? Contact us: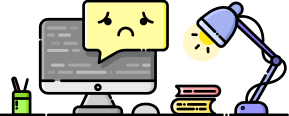 The nationalities you typed in have a low chance to get your desired bank account.
For solutions, contact us:
Below are some common priorities that people normally consider to get their best-in-fit country for offshore bank account opening:
2.1. Reputation
Reputation shows the jurisdiction and banking system quality.
A well-reputed banking country is likely to bring a highly pro-business and stable environment.
However, it can be quite challenging for how easy it is to deal with if you as a foreigner open bank accounts by yourself in such countries. Usually, due to its complicated requirements as compared to those in other countries, more efforts will need to be made to open an offshore bank account in these places!
Recommended options for you: Hong Kong, Singapore
2.2. Remote opening
Many foreigners are huge fans of remote account opening, as this will relatively make great convenient for them.
The key pull factor of remote opening is the fact that you do not need to schedule the business plan to take the flight for a meeting with the bank like traditional methods. Save time and save money!
Recommended options: Belize, BVI, Hong Kong, Mauritius, Puerto Rico, Switzerland
2.3. Deposit
A large number of foreigners may think of Low Deposit as the key factor to find their best offshore bank account, especially for those being start-ups, entrepreneurs or SMEs.
Some offshore banks even do not require the initial deposit for opening a bank account. Some banks, on the other hand, may require the deposit minimums for foreigners, but at a minimal cost.
Several captivating banks and banking jurisdictions like Hong Kong, Singapore, or Panama often require high deposit minimums.
Recommended options of low-deposit banking countries: Belize, Puerto Rico
2.4. Processing time
In most cases, the process of opening an account can be done very quickly, depending on how easy it is to open in that particular offshore banking country.
The timeframe of most offshore banks for the account opening process is quite similar to each other.
Typically, it can take you only several working days to get your accounts opened. However, it should be noted that how fast and how trustworthy the provided documents are will be significantly important in determining the processing time.
Recommended options: Puerto Rico, Hong Kong, Singapore, Belize, BVI
2.5. Other considerations
The possibility of opening merchant accounts: Many clients with e-commerce businesses are highly demanding in opening merchant accounts. However, there are specific requirements for this type of account to be opened. In addition, whether you can open your merchant account or not may strongly depend on your choice of merchant provider as well.
Nationality of customers: Each offshore bank can have its specific list of prohibited countries for opening bank accounts. Searching the suitability between your nationality and the bank policy is therefore very necessary.
Business category of customers: Some offshore banking countries may prefer their local companies. Also, some may have more of a bias in favor of some specific business areas, allowing them ease of opening a business bank account. However, this is not very popular. In most cases, offshore banks share in common what business categories are allowed or prohibited (like forex in some countries). Thus, sifting the connection between your business category and the offshore bank policy is relatively essential.
USE OUR BANKING TOOL!
BBCIncorp has originally created a banking tool that helps you find the most suitable banks for your offshore business. It will take you a few minutes to answer some questions. The tool's result will show you:
The banks that best fit your situation
The locations of those banks
The success chance of your application for a bank account
Our banking tool is based on our many years of experience. Try it out for free NOW!
If you wish to learn more about some best countries with offshore bank accounts for foreigners, do explore the following summaries:
3. Best countries to open a bank account for 2021
If you are looking for the best countries to open a bank account, here we suggest some popular examples:
3.1. Switzerland – Good Choice For Asset Protection
Well recognized for the high level of its secure and privacy-oriented system, Switzerland is a top of choice for most wealthy individuals and corporations in the world.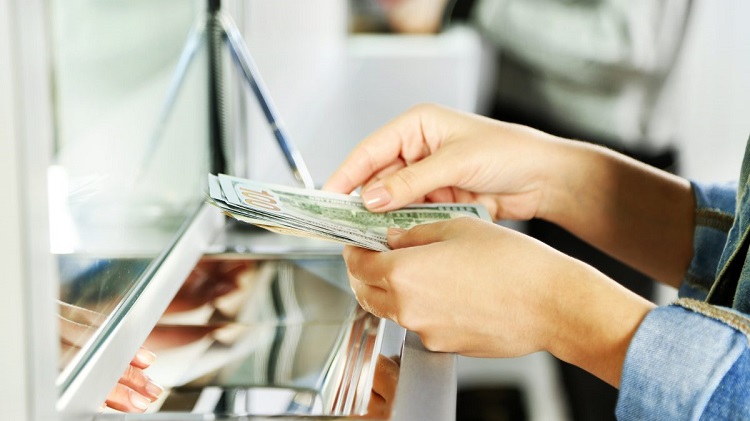 Switzerland is well-known as the home to its sophisticated banking system. It is estimated by The Swiss Bankers Association (SBA) – a trade association of nearly 300 financial institutions as members, that Switzerland's banks held assets amounting to approximately USD 7 trillion in 2018, almost half of which belong to foreigners.
Switzerland is listed top-ranked among the best jurisdictions with many offshore banks highly prized for asset protection. This country has its strict privacy laws that prohibit bankers from divulging customers' account information without their consent. Any bankers who spill the beans about your information can be deemed to violate the law, and then undoubtedly, must face a fine.
Recommended bank choice for you: CIM BANQUE
3.2. Belize – Best Choice For Low Deposit and Remote Opening
Offshore banking hub – Belize is considered one of the easiest countries to open a bank account. The reason behind the popularity of Belize is its stability.
Belize's offshore banking system is among the most stable in the world based on its liquidity rates. You can feel peace of mind since the legal liquidity rates in Belize are considered one of the highest in the world.
In Belize, all banks are legally required to have at least a 24% liquidity ratio. This is much higher than that of banks in the United States, of which the liquidity ratio stands at only 3 – 4%.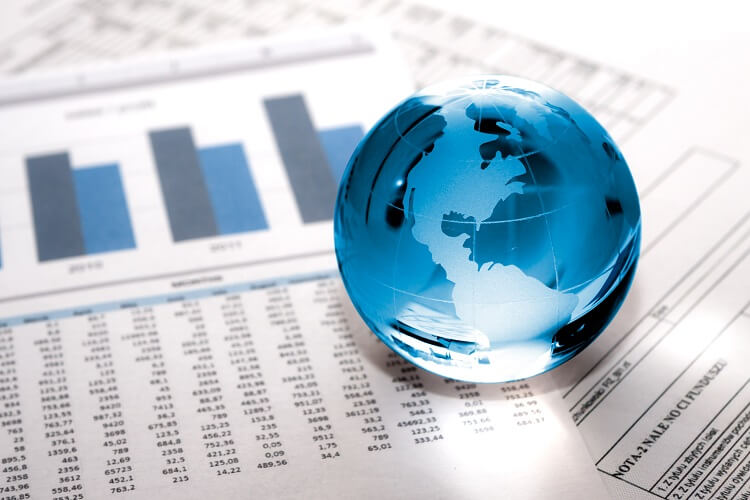 Low deposit is another reason to draw people to Belize for an account opening. Compared to top financial centers like Hong Kong or Singapore where the required initial deposits may go up to $100,000, a bank account in Belize can be opened with a deposit as low as $500 to a few thousand.
It is also a highlight that opening offshore bank accounts in Belize can bring you great benefits – free hassles of language barriers and currency deflation, fast account setup process, remote registration, etc.
3.3. Singapore & Hong Kong – Reputation is a key
SINGAPORE
In your consideration list of countries with the best offshore bank accounts, do not miss Singapore. This city-state was ranked second "Ease of Doing Business Rank" benchmark in May 2019 from The World Bank.
It has an extensive system of banks which includes more than 150 banks, of which 5 are locally incorporated and the rest are international. Most of them provide world-class and top-notch corporate bank account facilities.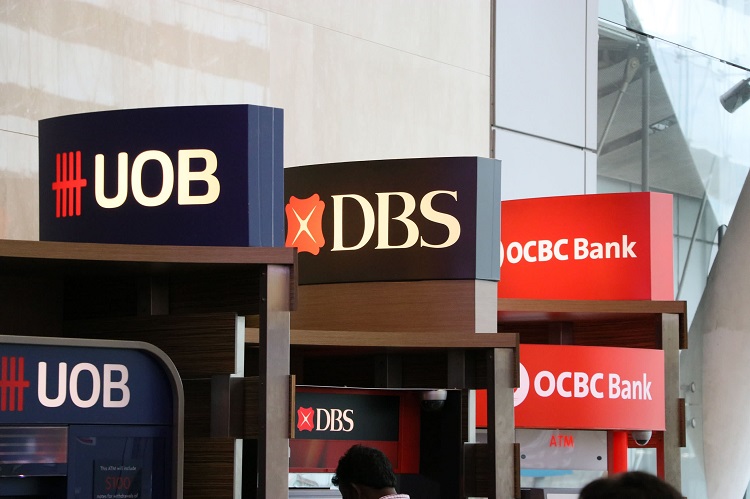 In addition, offshore banking in Singapore also offers a wide range of services that meet different demands for both individuals and corporations. These services include multiple currencies, internet banking, checking accounts, savings accounts, debit and credit cards, wealth management services, etc.
Remarkably, many banks in Singapore allow customers to remotely register their offshore bank account, creating a high level of flexibility and convenience for Singapore non-residents who wish to open an offshore bank account from their home country.
Singapore is a global financial hub and a perfect choice for most offshore investors around the world. Some of reputable banks in Singapore are as below!
Recommended banks for you: OCBC, Citibank, DBS, UOB
HONG KONG
Do you know that six out of 10 of the world's top financial centers are located in Asia? And outstandingly, Hong Kong has ranked the third most competitive financial center in the world, according to the 26th released edition the Global Financial Centers Index (GFCI) (as of September, 2019).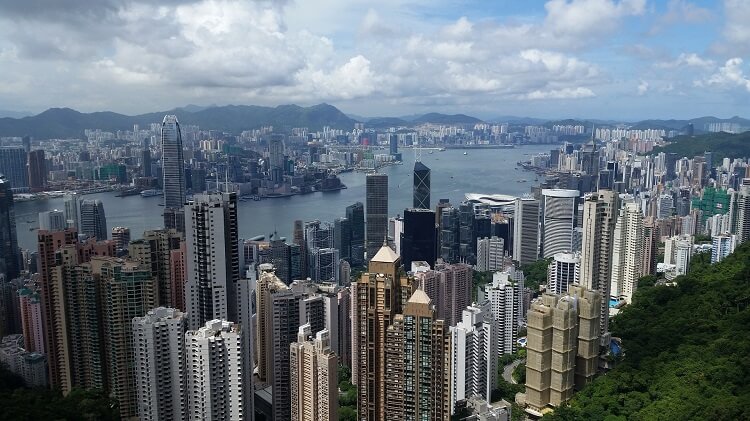 Added to its attractiveness of an efficient legal system, a favorable tax system, and excellent infrastructure and telecommunication services, Hong Kong is also a premier international business and financial center. It has the highest concentration of banking institutions in the world, which includes 75 of the world's largest 100 banks.
With such an integrated network of institutions that meet international standards, Hong Kong undoubtedly is one of the most ideal destinations for your offshore account registration.
Recommended banks for you: HSBC, DBS, Hang Seng Bank, Standard Charter Bank
keynote
**When it comes to the reputation of offshore banking, Hong Kong and Singapore are leading choices. However, many banks in such reputed countries are not easy places to open a bank account. Normally, applicants are required to meet the high deposit minimums, and a set of other appointments to open a bank account.
Therefore, the advice if you wish to look for account opening in Hong Kong or Singapore is that you should be well prepared with your business profile and business plan plus supportive documents is ready. Do seek help from a reliable local offshore service provider to make your process run smoothly!
Despite some challenges that may have, financial hubs like Hong Kong and Singapore are really worth considering for those looking for offshore to harbor their hard-earned assets!
3.4. Other offshore banking jurisdictions that may help
In addition to the mentioned options, you can also further look into the below countries in which you can open the best offshore bank accounts:
Cayman Islands
Puerto Rico
Mauritius
UAE
TALK TO US
Each individual or corporation can present different choices when it comes to offshore banks. It is necessary to well analyze your company demands and then pick the most appropriate option. It is our hope that the aforementioned information will be beneficial for your final conclusion of which is the best offshore bank account for your company.
See BBCIncorp's Banking Services: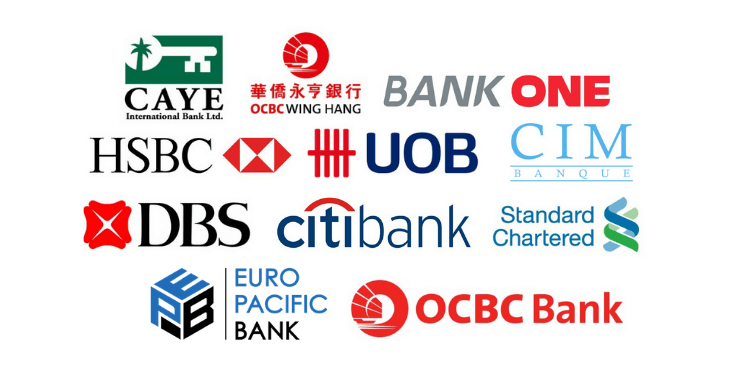 BBCIncorp Limited has had over 12 years of experience working in offshore incorporation and banking services. We are proud to be one of the most dedicated support teams to accompany each of our clients across the globe to reach their best value. With "One-time fee for multiple bank applications", you are given opportunities to get your desired bank account opening in the most cost-effective and time-saving manner!
Please feel free to get in touch with our professional experts now!