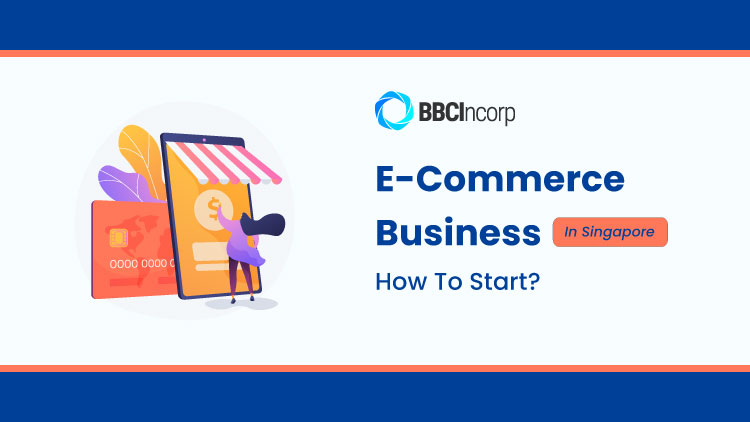 With the labor market entering a stage of perpetual uncertainties due to constant lockdowns and travel restrictions, job security is gradually becoming a thing of the past. People are pressed to find new ways to gain back agency – the power to be in control of their own futures – in these uncertain times, and eCommerce has now become one of the most prominent avenues for doing so.
Although, just like with any sort of startup endeavor, it takes certain grit and determination to actually realize your business ideas. This article contains the information you need on how to start eCommerce business in Singapore along with a step-by-step incorporation guide to get you started right away.
Stage 1: Planning your eCommerce business
ECommerce has a relatively easy entry since it does not require a massive initial capital start and can allow businesses to expand far beyond the constraints of a physical venue, which would otherwise typically cost a fortune.
More and more corporations and startups alike are taking the eCommerce route in an attempt to either adapt to changes or set a solid foundation for future growth. As a result, newcomers need to step up with what they offer to the market.
To really hit the mark with your product, it all comes down to 3 things:
Brainstorming product ideas
Targeting the right market
Sourcing your product
Brainstorming product ideas
This process should be based on the premise that it helps alleviate a common pain point in your line of business or allow people in a certain niche to satisfy their passion/hobby. The following are some useful tips to help you along the way.
Innovate the smart way
A good number of startups have found their success in the highly saturated Tech Food industry, by adding a few alterations to their business to enable further personalization of their customer experience.
Just take a step back and have a broad look at your local business environment, and think long and hard about how you can solve their biggest pain points. You'll be surprised at the untapped reservoir of opportunities that not many have come across yet.
Dive into the realm of niche markets
Going into a more niche market segment will give you the foremost advantage of low competition, it will be easier to scale your business and potentially establish a monopoly in the market.
Expand your ideas via traveling
Alternatively, taking a trip every once in a while is also a good way to enrich your own idea storage and helps refresh the mind. It even helped kick start the career of travel-enthusiast-turned-entrepreneur Scott Keyes, CEO of Cheap Flights, who turned his passion for exploring into a paid/free newsletter subscription service that provides travelers with the best airline ticket deals.
Targeting the right market
Now that you've got a good idea of what you want to sell, it's time to figure out the market you want to sell to and how to approach it. While there's no shortage of resources on this matter, it's always helpful to break a lengthy subject like this down into bite-sized info chunks.
To help you with the mental gymnastics, we've broken this process down into 3 parts:
Research your target market
Obtaining the right intel on what your customers need and what your competitors are doing will help you make informed marketing decisions and optimize your effort on things that matter. In other words: Data is your best friend.
When gathering information on your target consumers, consider the following line of questions:
What do they need?
How much are they willing to pay for your product/service?
Where do they live?
What's their social status?
As for your competitors:
What products do they sell?
How do they market themselves?
Do they have a social media presence?
Where are they situated?
What kind of content do they have? (Blogs, case studies, newsletters, premium subscription)
Segment your market
Being able to segment your initial target market into various sub-groups is one tell-tale sign that you're going the right way. Let's say you're targeting the menswear industry, a typical segmentation would start with product type, then distribution channel, and geography.
Define your target customers
It's important to know that target market and demographics are not interchangeable terms.
Target market refers to the broadest group of people that you want to target in a marketing campaign (e.g., a single mother in her 30s)
Demographics are the subset of values that assist you with segmenting your target market for a more concise targeting, think: age, gender, ethnicity, religion, etc.
For instance, a single mother in her 30s has 2 Dalmatians and a pitbull living in uptown New York.
Sourcing your product
The linchpin of an eCommerce business is finding the right source for your products. Customers always take the end product as the overall representation of your brand's image, so picking a reputable supplier or manufacturer can make or break your business. Below are some tried-and-true ways to source your products:
Make
If you base your business around a niche prospects base, i.e. people with esoteric hobbies, it might be a good idea to take the production in-house.
There are lots of small businesses selling hand-crafted jewelry and artisan wares that make their own products. Not only does this save more money but it also helps convey a sense of expertise and authenticity for your brand.
Manufacture
If you have a great idea but don't possess the technical means to produce it then it's best to outsource that part to a manufacturer.
This method offers great value as you have higher margins on your products because they have the lowest cost per unit. Manufacturing is also well-suited for those who have done their research and are certain of a product's market viability.
Wholesale
Wholesale can be very beneficial for eCommerce platforms that can leverage their brand's image to generate leads. By definition, the business buys massive amounts of items in bulk at a low price to later mark them up to sell to consumers.
Another great thing about wholesale is that it's relatively low-risk since most of the time, the products have already been proven to be well-received on the market.
Dropshipping
As a dropshipping business, you serve as the middleman between retailers and consumers. This means that although you don't own any of the products you sell, you are in charge of delivering them to your customers.
This is a good gateway to eCommerce since you can know what type of products customers want without the risk of having dead stocks pile up in your inventories. Do keep in mind that the model itself is quite competitive and not ideal for those who are looking for high margins on products.
Stage 2: Incorporating your eCommerce business
Getting an eCommerce business up and running does not stop at figuring out the logistics of it all, the next step is to incorporate your business. But before doing so, it's imperative that you have the proper business structure ready in mind.
The most well-known types of business are
Sole Proprietorship;
General Partnership;
Limited Liability Partnership (LLP); and
Limited Liability Company (LLC).
Currently, the most desirable corporate structure is a Private Limited Company (PLC) or LLC because of its beneficial hallmarks, namely :
A PLC can receive various tax exemptions available for corporate entities.
The company comes into existence as its own legal body, separated from its shareholders, founders, and directors.
The perceived notion of being highly credible pertaining to the legal structure itself can mean access to higher credit lines and more collaboration opportunities.
Legally, the company will never cease to exist under any event until the required dissolution procedures are performed.
In the event that a foreign business owner wishes to incorporate in Singapore, he/she must seek out a certified filing agency for the online application process as stated by ACRA.
Next up, you need to open a corporate bank account to begin receiving payments from customers visiting your business's site. Each bank in Singapore has its own KYC procedure that potential clients have to partake in prior to opening an account. Click here for a quick guide on how to do so.
Stage 3: Growing your eCommerce business
While a typical store owner would have a plethora of things to focus on post-launch like annual renovation, promotional events management, experiential space planning, etc. an eCommerce business only has one thing it has to excel at: driving more traffic to its page.
To help your business get through the initial phase and be set for growth in the future, these are the foundations you need to build:
Choose your eCommerce platform
You need the right eCommerce platform to be in the best competitive position possible. This is where you'll be crafting the look and feel of your store for all to see. And if done right, can improve the overall customer experience and yield a desirable ROI conversion to your site.
Some key considerations when scouting for a good eCommerce platform are:
Catalog
Your item catalog addresses the core of your inventory. It is imperative to make sure that it's update-friendly.
However, more significantly, verify whether the item catalog meets the necessities of your area. For instance, a fashion-related business should see to it that the product catalog has some kind of sizing feature implemented, or a souvenir store giving customers the option to select types of wrap papers, engravings, etc.
Shipping and pricing
Aside from having a good catalog for the customers, a good eCommerce platform has to enable easy execution of promotion strategies like offering discounts and sales. Support for multi-currency transactions is also highly preferable.
People want things delivered to their doorsteps as soon as they make an order, and opt for eCommerce platforms that offer zone-based shipping.
Payment methods
A key driving force behind the success of eCommerce as a business platform is that it fits the current cashless trend in the market. Paypal, credit cards, and debit cards should all be available on most platforms.
Build your website
A website is like a storefront display for your online business to showcase your products to shoppers across the Internet. Most would leave this entirely to a web developer to handle but knowing the details that go into making one can help you get a website that's best suited to your field of eCommerce.
Acquiring domain name
It's easy to be tunnel-visioned into thinking that you need to come up with catchy names to draw attention. But in truth, the brand whose name is memorable and easy to spell often gets the most visits to their sites.
The trick is to strike a balance between creativity and practicality in your naming scheme, i.e., try not to make the name too generic sounding or too saturated with hyphens and numbers.
Selecting a website builder
As a rule of thumb, website builders that have eCommerce as an add-on feature are never viable for long-term growth.
Instead, opt for eCommerce-specific options that offer scalability, sufficient traffic processing power, and a high level of security – all of which are staples that an online business needs to have for growth.
Picking a template
For those that don't possess sufficient knowledge of coding, ready-made templates can be a quick and easy way to tailor your site to best suit the vision of your brand. Before deciding to go with a template, ask yourself this line of questions:
Does the layout help customers navigate through your site quickly?
How well is your brand's identity represented through the homepage?
Does the template require additional plug-ins for further customization?
Add a payment method
Customers want to feel safe once they reach the checkout section of your page. Having the right payment method implemented will not only help accelerate the transaction process but also prevent information leakage.
Currently, there are three common payment gateways that you can choose from:
The entire transaction will take place entirely on a third-party online payment system like Paypal. You are alleviated of the security concerns but run the risk of driving the customer away because of the added step.
Onsite Checkout, Offsite Payment
Some businesses prefer keeping their customers on their own site's checkout section but don't want to be directly involved in handling sensitive credit card data. Payment gateways like Stripe collect customer data and take care of processing the payment on the backend for you.
Large corporations use this model to deliver a cohesive shopping experience for customers by seamlessly integrating their own payment engines into the checkout process.
Establish shipping method
A large part of eCommerce success weighs on the logistics. This starts right when the customer places an order all the way to the final order fulfillment.
Although it can seem complex, mapping out a clear shipping strategy for your website can significantly lower the rate of cart abandonment.
Remember that there is no single definitive shipping method and the decision should be made with careful consideration of budget, margins, products, and the type of customers you wish to target. Here are some prime shipping methods for you to consider:
Day Shipping
International Shipping
Overnight Shipping
Same-day Shipping
Expedited Shipping
Test run
Give your website multiple tests to smooth out the rough edges before letting it go live.
The amount of commitment you put into optimizing your website will play a key role in customer retention as it will be the only way they will interact with your business.
An eCommerce website testing typically covers the following variables:
Homepage
Search Algorithm
Product Listing Page (PLP)
Product Detail Page (PDP)
Shopping Cart
Payments
Recommended Products
After-Order Test
Optimize marketing channels
Nowadays, digital-driven shoppers expect eCommerce businesses to deliver a seamless shopping experience across all channels. If you want to thrive in this market, a solid omnichannel marketing strategy is a must.
At the heart of it, omnichannel refers to the pursuit of providing customers with a cohesive brand presence across multiple platforms. While the number of channels to be mentioned is worthy of a separate topic, you can start out by focusing on the three most influential ones:
Search engines
SEO or Search Engine Optimization is one of the core foundations of inbound marketing and an irreplaceable aspect for any eCommerce business.
You'll be seeing crazy traffic and conversions once your site has ranked high enough on Google, essentially turning it into an automated sale-closing machine!
But before that can happen, you need to put in an equal amount of effort in these areas:
Keyword Research
On-page SEO
Off-page SEO
Content Marketing
Acquiring Backlinks
Site Auditing
Social media
Social media is not only great in the conventional sense that they help promote your business, but they also provide you with a high-exposure selling platform.
Facebook has a dedicated marketplace feature for online businesses looking to sell products on their platform. All you need to do is set up a shop and post some of your most popular products with embedded links to your online store, which in turn, bolster sales numbers and get your business more exposure.
Other platforms like Instagram also offer selling via product tagging features which also redirects the customers to the merchant's site. This method seems to work best with clothing retailers since they can utilize image-centric marketing to their advantage.
Content
Content can be a great way to build up your prospects base and drive more traffic to your store's website.
However, given the slow pace at which the channel goes about generating leads and how increasingly competitive it has become, it takes more effort to actually make your content stand out.
The immutable fact remains that customers will always turn to content that is not afraid to give. Producing a mediocre 1000-word blog post isn't making the cut anymore, you have to be willing to channel more substance and depth into your writing, even if that means clocking in a significantly higher amount of words.
On another note, diversify with other formats like videos, podcasts, eBooks, and even paid advertising to garner some initial traction for your content. As your audience grows, the conversion potential will also increase.
Free ebook
Get your Singapore business started with key matters covered in our all-in-one guideline
Incorporation procedure
Annual compliance requirements
Tax structures
Employment landscape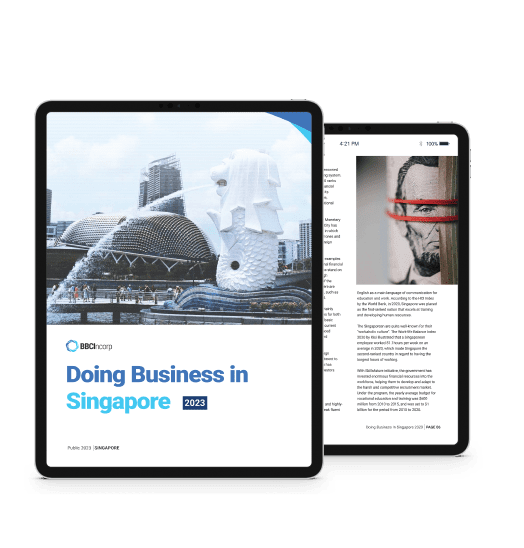 Important Tips
Here are some additional helpful tips to successfully start your E-commerce business from our expert team:
Understanding the requirements and procedures for Singapore company setup
Picking a good e-commerce platform and the right target market
Choosing the right payment gateway
Ensuring effective shipping and fulfillment processes
Some useful e-commerce resources for startups in Singapore
Conclusion
We hope that this article has given you insights on how to start eCommerce business in Singapore. Remember that setting up an online business in Singapore requires a reputable filing agency that possesses sufficient knowledge and expertise on the country's legal infrastructure.
BBCIncorp delivers top-notch incorporation services along with practical support. Drop your message via service@bbcincorp.com and our friendly consultant will be in touch the soonest!
Disclaimer: While BBCIncorp strives to make the information on this website as timely and accurate as possible, the information itself is for reference purposes only. You should not substitute the information provided in this article for competent legal advice. Feel free to contact BBCIncorp's customer services for advice on your specific cases.
Share this article
Get helpful tips and info from our newsletter!
Stay in the know and be empowered with our strategic how-tos, resources, and guidelines.