Many business owners are more likely to start doing business in offshore countries to take advantage of favorable tax benefits and save their money. Countries with no income tax or low tax, therefore, have emerged as the top priorities for them.
In this article, BBCIncorp will walk you through the top 10 countries without income tax that may be of your interest!
1. Ways to lighten your tax burden
Taxation never stops being a hot topic of discussion. While high-tax countries like the United States of America usually temporize people when living or running a business, seeking nations with lower tax rates or even tax exemption tends to gain more in popularity.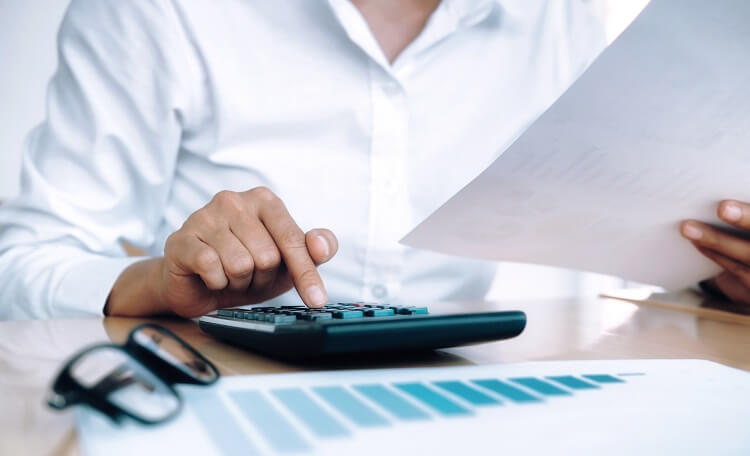 Two common methods for tax-savings that you can consider are:
Countries with no income tax, or
Countries with the territorial tax regime
Countries with no income tax
Some citizens decided to change their citizenship to earn a good pathfinder for their business growth in terms of tax benefits, but this is not that easy because of its expensiveness and long-time-waiting procedure. Instead, a large number of individuals and business owners decide to put their eyes on a more tax-friendly destination.
Income taxes, regardless of corporate or personal type, are a large source of funds for governments in many offshore jurisdictions. However, not all offshore destinations focus on earnings from this type.
There are many no-income-tax countries where some people find that they are treated best. While many high-tax nations like the US take this source of income as the essential part to make ends meet, countries that have not imposed income tax would primarily base on certain sources of fund derived from their countries' economic sectors.
For instance, oil exploitation makes Oman or Qatar have less focus on income tax revenue. Similarly, Maldives earns mainly from tourism to support the government, so there is no need for the income tax implication on its residents.
Low-tax countries with the territorial tax system
Picking countries without income tax for living or starting your business can cause people a bit confused. Why? The offshore legislation may change a lot. The emergence of economic substance rule in various traditional offshore hubs like Belize, the BVI is a typical example.
Some tax havens are no longer tax-free, but tax advantages are now strongly tied with more stringent requirements. Some types of taxes are being charged upon your specific case and the local regulations. Due to the fast-changing legislation to fit with the global standard, it is possible to predict that there would not be many places where we call tax havens in the near future.
>> Learn more: A Guide To BVI Economic Substance Requirements
Investing your business in low-tax countries is an alternative solution to reduce the tax burden. Territorial tax jurisdictions only levy taxes on income earned from and within the country's borders. Your foreign-sourced profits can be kept within your company and such amount is tax-exempt. Two popular countries with no tax on foreign income that you should not miss out are Hong Kong and Singapore.
2. Top 10 countries with no income tax that you should know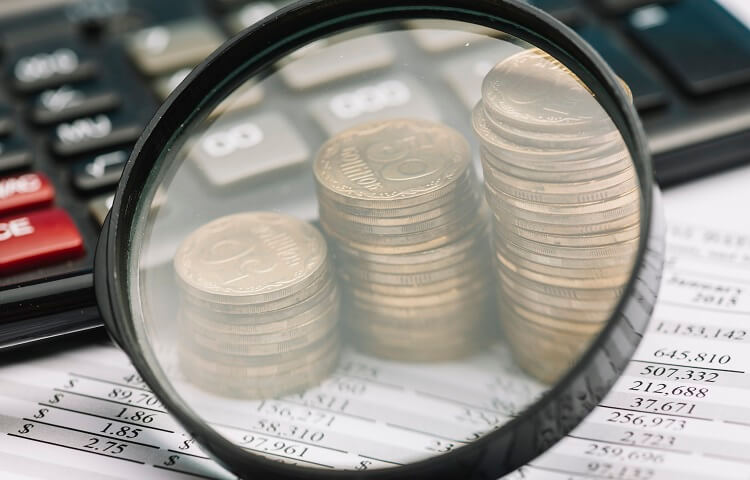 The Bahamas
You are entitled to tax benefits in the Bahamas based upon your residency status. If you are a resident in the Bahamas, you pay no tax on your earnings at all, regardless of where you generate your income. One striking reason behind this is that the Bahamas' earnings are from traveling and offshore industry, but does not rely much on income tax revenues like some other countries.
It is also worth mentioning that seeking a residency permit in this country is quite simple. You are required to pay only around 1000 $ for the application fee. Remarkably, you would be granted a permanent residency permit as long as your investment into immovable property reaches 250.000$ or more. In addition, Bahamas set out minimum residency conditions so that you can obtain permanent residency status and qualify for tax relief.
Not to mention the availability of its good infrastructure and services, Bahamas is an option to consider for most offshore seekers in terms of no-income-tax country. If you wish to choose the Bahamas for establishing your offshore company, an international business company (IBC) is our recommendation.
Brunei
Unlike the Bahamas where it is extremely easy to live, Brunei is not that easy.
Brunei is a country without income tax on its residents. Those who are residing and working in Brunei for more than 183 days in the given year of assessment are also applicable for the non-taxable income.
One disadvantage is that a Brunei company is still subject to tax on earnings in or from the country. Income that is derived from outside Brunei but received in the country will be taxed as well. The corporate income tax rate in Brunei is 18.5%.
Furthermore, the country's fairly dictatorial local practices and regulations tend to leave bad impressions on foreigners or expats. Regarding applying for permanent residency status or citizenship, you need to go through permission from the Sultan.
Bahrain
Bahrain is an example of a country that does not depend on the source of income tax. Thanks to its favorable location, Bahrain is highly sophisticated and worth living. It is the oil exploitation industry that has promoted it as among the top richest countries.
Permanent residence in Bahrain can be obtained if you satisfy certain requirements of retirement or property investment. Particularly, your investment pouring into a Bahraini enterprise is deemed eligible if it reaches 270.000$.
Bermuda
Bermuda is widely known as one of the best free-income-tax nations in the Caribbean region. Nevertheless, you will find out that it is a quite costly place for residing or doing business. The good quality infrastructure and a well-developed financial industry, on the other hand, are advantages in this country.
The United Arab Emirates
The United Arab Emirates (UAE) is regarded as among the most appealing countries for moving offshore. This country is well known for its excellently stable economy in the world. It imposes no income tax or corporate tax, except certain business sectors like oil exploitation companies or foreign banks. Moreover, UAE offers easy chances for foreigners to obtain a residency visa in the country. Also, you can set up a foreign-owned company in its free trade areas to be entitled to a set of its tax incentives.
There are two prominent jurisdictions in the UAE that you should consider when planning for offshore company formation, namely the Ras Al Khaimah (RAK) and the Jebel Ali Free Zone (JAFZA). Both locations allow 100% ownership of foreigners and grant tax neutrality on your foreign-sourced earnings.
>> Learn more: RAK International Company
Cayman Islands
The growth of tourism leads the government of the Cayman Islands to retain without income tax implication. A key to mention is that you would have to spend a large amount of money to find the path for permanent residence permits.
Particularly, you need to settle about 145.000$ on a yearly basis or invest four-times higher that amount in immovable property or domestic enterprises for long-term living on the Grand Cayman. You can also be required to wait for several years before your application for residence is approved. It is a long run, to be exact!
In the Cayman Islands, the more expensively you input your money, the higher chance you can get your permanent residence.
>> Learn more: Best offshore company jurisdictions for foreigners
Monaco
Zero income tax is one of the pull factors to most ultra-high-net-worth individuals and companies to move to Monaco.
Particularly, a company incorporated in Monaco with less than 25% of its profits generated from overseas will not be taxed. A Monaco resident company to get involved in only non-industrial or non-commercial operations in the country or have all of its activities carried out overseas is also NOT subject to taxation on its profits income.
This European country is considered the luxurious paradise for the rich, especially the Monaco Grand Prix. Monaco is also widely preferred by its relatively low crime rate in the world.
As the city-state is well attached to its expensiveness, if you want to obtain a legitimate residence status in Monaco, you are required to deposit around 500.000$ in the country's bank. However, the residency process is actually done with straightforward and simple steps, so you can expect to become a resident or citizen easily in this jurisdiction.
Qatar
Qatar is small, but it is reputed with the wealthiness from its oil and gas industry. This helps the country stand out without imposing taxation on personal income. The corporate income tax in Qatar, however, stands at a flat rate of 10%.
Qatar is among the highest per capita income countries in the world. In 2019, this country is by far the richest nation with a gross national income (GNI) per capita reaching 116.799$ which is about 20.000$ higher than many worldwide jurisdictions.
Remarkably, Qatar is the only country in the Arab Gulf to allow permanent residents for foreign nationals. Having said that, it is not easy to obtain such residence in the country without income tax like Qatar due to its fairly stringent requirements and lack of expertized experts.
In usual cases, you probably need to stay a long span of 20 consecutive years for a legal residence in Qatar.
Saint Kitts and Nevis
Saint Kitts and Nevis is another recommended option to go for those looking for the place with no tax on your income. The process to become a long-term resident in this country is relatively easy.
Furthermore, the amount of money for residency status through investment is also more competitive than similar schemes in Monaco.
Oman
Like Qatar, Oman is well-developed based upon its oil and gas exploitation revenue. For this reason, the country's government does not need to impose any personal income tax on its residents. Oman has uniquely designed the Investor Residence Visa Scheme to support the residence related matters for foreign nationals.
The drawbacks, however, remain similar to other countries. This country is not well equipped with an available and knowledgeable lawyer or expert team in terms of such matters. The corporate tax rate on businesses and companies in Oman is at 15%. Some certain business operations like petroleum are levied higher tax.
3. In a nutshell…
There are many countries with no income tax which can be taken into account: UAE, Bermuda, Bahamas, Saint Kitts and Nevis, Cayman Islands and many others. But please note that asking for a permanent residence for tax purposes is easier to say than to do.
Some countries with no income tax are quite difficult to access. Spending time on meticulous planning and preparing a large amount of money for investment or company establishment is of vital importance in most cases. You are advised to engage professional experts before moving.
Still, there is another solution that is to pick low-tax jurisdictions with territorial regimes as we mentioned in the first part. Hong Kong and Singapore are not only premium financial and business hubs in Asia, but also have more accessible opportunities for income tax optimization.
Should you need more questions and want to chat with our experts, do not hesitate to drop us a message or email us via service@bbcincorp.com