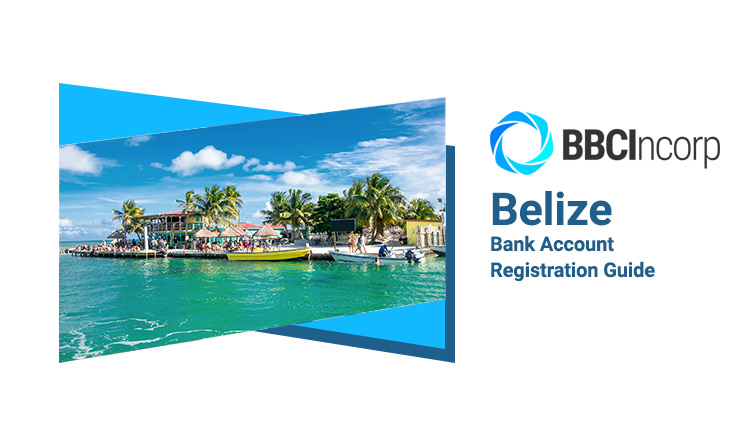 Offshore banking in Belize offers people a great number of benefits including high ratios of stability, privacy, tax optimization, asset protection, and an excellently quickly-done and remote registration.
But, the decision is actually still uncertain to some people as they are not sure about how to open a bank account in Belize, what types of banking is in Belize and what might be the challenges for banking in this jurisdiction.
This blog gives you a specific guide to How To Open A Bank Account In Belize with further clarifications for matters in question.
1. Popular types of banking in Belize
Typically, there are four main types of banking institutions in Belize, including
(1) Domestic commercial banks;
(2) Credit Union;
(3) Offshore Class A banks; and
(4) Offshore Class B banks.
Nevertheless, when it comes to offshore banking, the latter two types are the key to mention: Class A and Class B
These are two categories of offshore banks as specified in the International Banking Act of Belize. Below are key highlights about these two categories:
Types of offshore bank: Class A is also known as unrestricted license banks, while class B is attached to restricted license;
Restrictions on transacting international banking business: The holder of an A-Class license is allowed to transact international banking business through its business office in Belize without restrictions on that business. On the contrary, the holder of a B-Class license is limited to transacting only such international banking business as specified in its license.
Minimum capital requirement:

Class A: US$3,000,000 for a local company, and US$25,000,000 for a foreign bank
Class B: US$1,000,000 for a local company, and US$15,000,000 for a foreign bank
Business office requirement: Both "A" Class and "B" Class licenses require the holder to establish, maintain and operate a physical presence in Belize.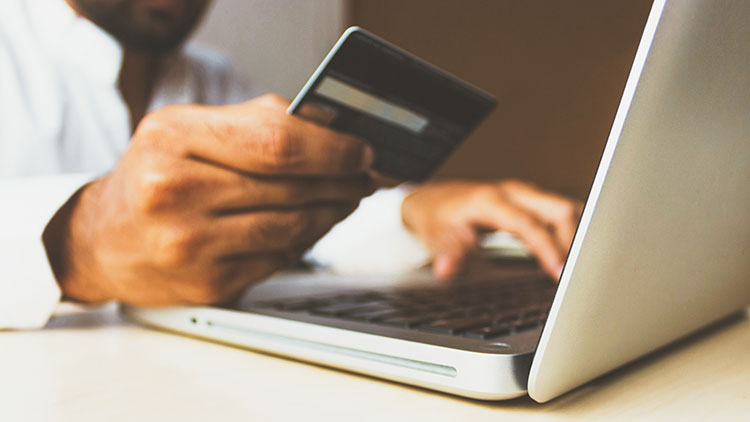 It is noted that Class "A" offshore bank is more likely to be a preferred option for nonresidents outside of Belize. Currently, Belize has no presence of Class "B" offshore banks within the country.
There are only three offshore class "A" banks in Belize, including Belize Bank International, Caye international bank, and Heritage International bank; prominent of which, Belize Bank is the largest one, but is recommended only for Belizean residents.
It appears to be common, also as our suggestion, that Caye International Bank is until now the most open when it comes to offshore bank accounts for foreign investors. The main reason may lie in its regulatory compliance plus leveraged services offered to its international customers.
2. Benefits of banking in Belize
Offshore banking is highly coveted among international investors because of how secured and easy it is to manage their finance remotely. Belize is a good option for those looking for a more accessible banking option to diversify their fundings or save up some money for retirement. Let's take a look at some of the reasons why you should be banking in Belize.
2.1. High Liquidity
Liquidity simply refers to a bank's ability to provide immediate cash or other equivalent assets to handle certain financial obligations or short-term business goals. The higher the number, the more reputable and stable the bank appears in the eyes of investors and the less likely the bank is going to fail.
In Belize, all banks have the same liquidity rate of at least 24% which is significantly higher than what you'll find in typical American banks. And since the majority of banks in Belize are statutorily required to adopt the same liquidity rate, the odds of one bank's failure dragging down the rest is extremely low.
This means that there won't be a massive hysteria where depositors would withdraw their fundings in fear of a bank being insolvent leading to a chain reaction. This gives investors peace of mind in knowing that their fundings are highly secured and safeguarded from insolvency.
2.2. Stable Currency
Belize dollar is pegged at a ratio of 2:1 to the US dollar which serves as a deterrent against unexpected fluctuations. This introduces more flexibility in terms of asset holding as it's totally possible to open an account in Belize if you want to hedge against inflation. Although volatility will always exist in the market, it's good to know that you can always count on a stable currency like the Belizean dollar.
2.3. Enhanced Privacy and Asset Protection
For the longest time ever, offshore banking was widely stigmatized and considered a vehicle for illicit financial activities. However, times have changed and now there are more international regulations in place to make sure every transaction is done in the most transparent way possible.
The International Financial Services Commission (IFSC) is the current governing body in Belize that is actively regulating and supervising the international financial services sector. One of the more prominent legislative reforms Belize has made throughout the years is the signing of the Tax Information Exchange Agreements (TIEA).
In short, it is a bilateral agreement between the US and more than 100 other countries to freely disclose financial tax information with each other which effectively puts an end to the world of shadow banking and propagate complete transparency within the international financial sector.
Opening a corporate bank account under a Belize LLC can further protect your assets from potential litigations and government seizures. Another good route to go would be setting up a Belize trust that owns the LLC, and the result is an ironclad asset protection structure.
3. Future challenges to Belize banks and your risk
It is a matter of concern that people tend to feel uncertain about the choice that they do not get familiar with. And the same case goes for making the decision on whether they should start as Belize offshore companies and go banking in Belize.
De-risking is one of the common challenges when it comes to Belize offshore banking. De-risking is simply the situation that global financial institutions carry out implementations to control and restrict possible risks incurred from many illegal activities in their banking systems.
De-risking has recently become a trend to offshore banks (Belize is not excluded) are often supposed to be "ideal" places for such risks. While the de-risking trend may contribute to enhancing transparency and eliminating tax evasion or money laundering, the fact that the US has tighter oversight on such problems has put great pressure on the renewal of correspondent banking relationships.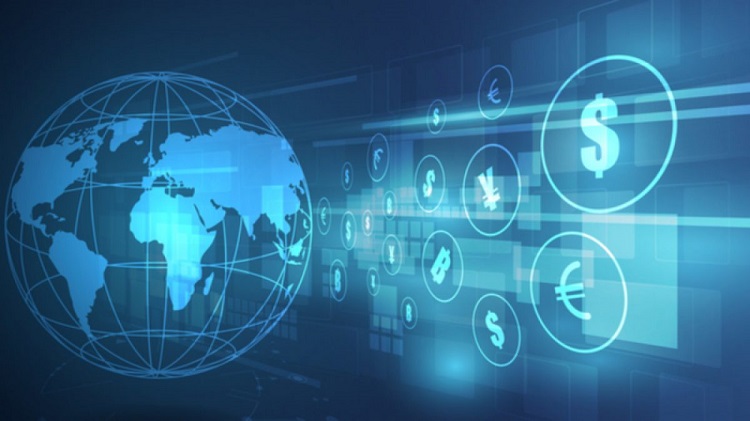 In particular, de-risking practices by the US often send Belize offshore accounts into freeze, which leads to limited access to other banking services like international money transfers. In addition, this trend also affects Belize offshore banks in the way of causing higher due diligence. The risk is even pushed higher as to the heavy reliance of Belize banks to very few correspondent banks and close proximity of Belize to the US.
What may be the consequences? It is quite apparent that most depositors and bank account holders raise their concerns about the implementation of money transfer and withdrawal as well as the quality of other banking services, or even worse, the possibility of abrupt business disruption and the ability to recoup their money.
Regarding how the US's de-risking practices can affect the Belize offshore banks, you can take a look at the case study of the US Federal Trade Commission which sued Belize's Atlantic International Bank Limited in real estate fraud. >> See case study
Another challenge worth mentioning is the absence of high-end services to high-net-worth individuals by Belize banks. However, if you do not intend to place a lot of money in your offshore bank account, then you are good to go.
4. Procedure to open a bank account in Belize online
The possibility of challenges is actually unavoidable in any offshore banking jurisdiction, and Belize will also not lie beyond this fact. That said, opening offshore bank accounts remotely and a set of other privileges has attracted a large number of businessmen and investors flocking to Belize for offshore banking.
Should it be the case that Belize is your best-suited destination to go after long-listed considerations, then you should start to learn what should be done to register your account with the chosen Belizean bank.
4.1. Choose your bank
There are several types of banks in Belize for investors to choose from, namely local banks, credit unions, Offshore Class A banks, and Offshore Class B banks.
If you're a non-resident, then it's probably best to go with an Offshore class A bank since they typically deal with offshore banking cases. Those who wish to redomicile to Belize might have more use from a local bank instead.
Caye bank is best for those looking for a robust investment account. They offer a zero-tax rate on deposits on many personal and corporate accounts. However, their online wire transfer system is still a bit outdated, making daily transactions highly unviable.
For those looking for a more premium option, the Atlantic international bank is by far the most high-quality banking institution in Belize. And with such a reputation comes stringent compliance procedures. You actually have to have a reference letter from another bank that you've been with for at least 2 years to open an account at their bank.
Need help with finding the best bank in Belize for your company? Give our online banking tool a try.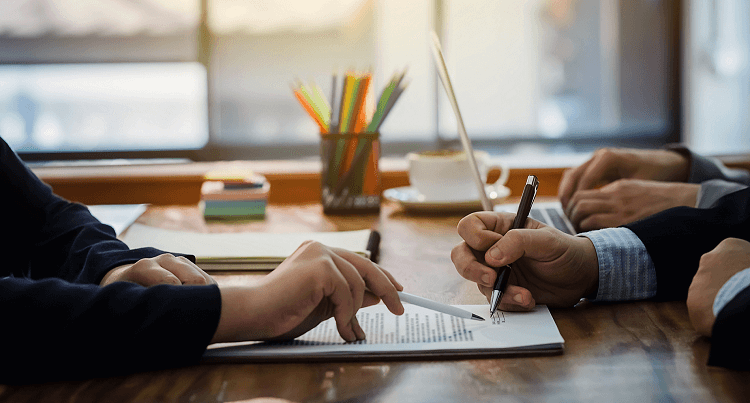 4.2. Check the minimum requirements
Once you have determined an appropriate bank and type of offshore account in Belize, you will need to fulfill the minimum requirements for registering your account. Please note that each financial institution may be varied in its requirements for opening a bank account for non-resident clients. In most cases, however, the following documents are needed to take into account:
Bank account application forms
Bank statement
Bank reference letter
Certified copies of passports, address proofs of all directors/shareholders
Business plan
Business trading proofs (sales/purchase orders, invoice…)
Certified copies of Belize company incorporation documents
Government certification of company good standing status
Other additional documents may be required by the bank
4.3. Submit your application
The next step is to proceed to open Belize bank accounts. As aforementioned, the process of opening a bank account in Belize is fairly simple and straightforward. Unlike many other jurisdictions where depositors must show their presence and sit down with the banker to get an account registered, most Belizean banks relieve your burden with remote registration. Everything can be done via email.
You just need to fill out an online application form and then go through a couple of back-and-forth emails for submitting the required documents. After waiting for the bank to process your documents and grant approval, the final result will be sent to your email.
Alternatively, you can opt for our Belize account opening service which includes initial consultation on what type of bank account suits your business needs as well as actual documentation filing.
5. Should you choose Belize for offshore banking?
We hope you find out useful details concerning offshore banking in Belize and get the answer to whether Belize is the best choice for you. Despite the fact that going offshore banking in Belize can offer a range of benefits, there are still certain challenges that may require good preparation from account holders.
Our advice is that if you plan to put just a few thousand into your offshore bank account for the purpose of the transaction, a Belize bank account is worth consideration as the process is simple, can be done online and there is no exchange control. But, if you are looking for an ideal place to harbor your hard-earned assets, then opening an offshore bank account in some financial hubs like Singapore and Hong Kong will be a much brighter choice.
Feel free to contact us if you are still uncertain about your decision on Belize offshore bank accounts!