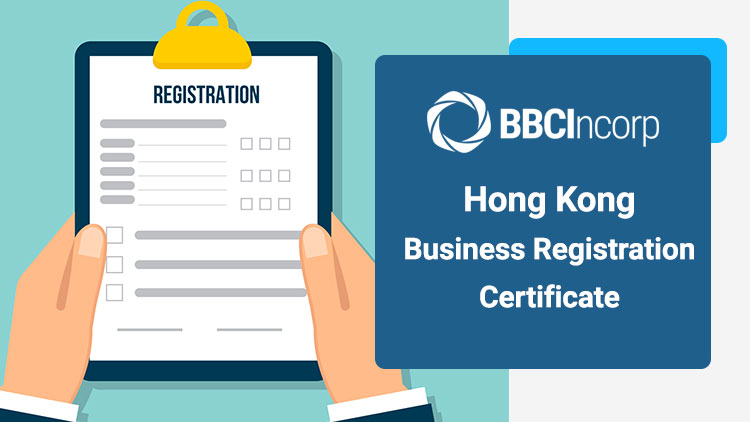 One of the first few things you'll need to get in check for registering your business in Hong Kong is getting the Business Registration Certificate.
This article provides an overview of what Hong Kong business registration certificates are, the benefits of having one, how to apply, and the documents required.
1. What is Hong Kong business registration certificate (BRC)?
A Hong Kong business registration certificate is a document that confirms your business registration with the Business Registration Office under the Inland Revenue Department. The business registration certificate is also proof of the company's legal existence.
You're legally required to apply for a BRC within 30 days of commencing operations. This period also applies to when your business has any significant changes made to it (e.g. assigning new director, changing address, etc.).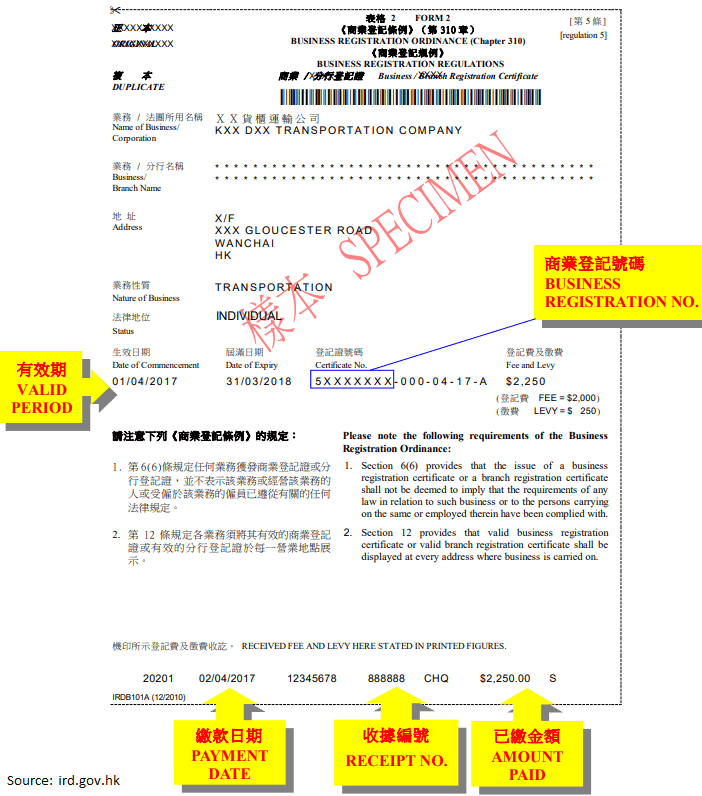 The information contained in the BRC include, but are not limited to the following:
The business name
Nature of business
Registered address
Type of business
Date of business commencement
Expiry date
2. What businesses will need to apply for Hong Kong business registration certificate?
Under the statutory guidelines of corporate governance law, every business in Hong Kong must acquire the Business Registration Certificate to display in a conspicuous manner.
Qualified business forms
Any form of activities conducted by an individual/organization with the goal of generating profit.
Any club that facilitates services/ provides physical premises for recreational activities.
Every company incorporated under the Hong Kong Companies Ordinance or foreign company that has established a presence in Hong Kong, irrespective of whether or not it's conducting any business activities in Hong Kong.
Every non-Hong Kong company that maintains a representative/liaison office in Hong Kong, or has leased out a property in Hong Kong.
Note that there are also some exemptions to this which we will also go over below.
Exempted activities
Charitable work done by approved institutions
Agricultural activities such as marketing gardening, livestock rearing/breeding, conducted by small-scale businesses, i.e. non-incorporated businesses.
Shoe-polishing job
Hawkers who operate outside commercial buildings
3. How can you apply for a Hong Kong business registration certificate?
To apply for a Hong Kong business registration certificate, you'll need to complete the following steps:
Download the application form
Complete the application form and attach all required documents
Mail the application form and documents to the competent authority
Pay the application fee
You'll need to provide basic documents:
A completed application form 
Proof of identity

A copy of Hong Kong identity card of the owners/all partners/ the principal officer, or a copy of valid ID card/passports issued by your authority, if you are non-resident in Hong Kong;
A copy of the Certificate of Incorporation or its equivalent, If the company is registered in another jurisdiction (for body corporates);
Additional required docs (if requested).
Another way is to use one-stop application service to apply for Hong Kong company incorporation and business registration certificate. When you submit an incorporate form or a new company formation request at The Companies Registry – they'll automatically assume that you're also registering for the business registration certificate.
4. Cost to apply for a Hong Kong business registration certificate
There are two types of certificates, based on their validity:
One-year business registration certificate
Three-year business registration certificate
The fees for applying for a Hong Kong business registration certificate with validity of 1 year and 3 years are HK$250, and HK$3,950 respectively.*
*Latest fee updates for the period of 1st April 2022 to 31st March 2023. For more information, please visit here.
5. What are penalties for not complying with business registration certificate in Hong Kong?
If you do not register for a business registration certificate in Hong Kong, you may be subject to fines and penalties. The amount of the fines and penalties will depend on the severity of the offense. Fines can be HKD 5,000 to HKD 100,000, while imprisonment can be up to 1 year. In the most serious cases, the company can be struck off the register and dissolved.
Conclusion
A business registration certificate in Hong Kong is an important document to show the legal status of every business. The certificate proves that a business is registered and compliant with Hong Kong law. The certificate must be renewed every year, and businesses are responsible for keeping their registration up to date. Note that business registration and company registration are different processes in Hong Kong, you are advised to consult professionals before starting your business. Get in touch with us for any questions you may have!
Disclaimer: While BBCIncorp strives to make the information on this website as timely and accurate as possible, the information itself is for reference purposes only. You should not substitute the information provided in this article for competent legal advice. Feel free to contact BBCIncorp's customer services for advice on your specific cases.
Share this article
Get helpful tips and info from our newsletter!
Stay in the know and be empowered with our strategic how-tos, resources, and guidelines.