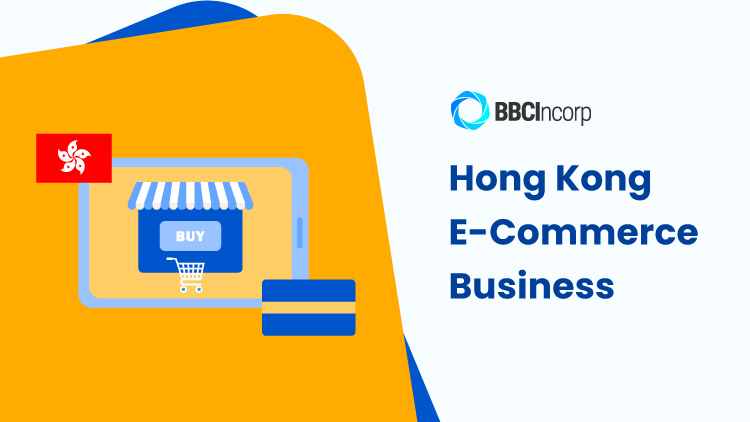 Hong Kong, Asia's financial center, remains in the spotlight as the best location for eCommerce businesses. The city's favorable conditions open up many doors for online businesses. Regardless, careful planning before starting your new business is essential for success.
This article presents a question checklist and the necessary steps for you to start an eCommerce company in Hong Kong. Let's find out!
Hong Kong eCommerce is on the rise
eCommerce development in Hong Kong is accelerating, with an increasing number of retailers going online and customers using digital shopping platforms. In particular, the Hong Kong eCommerce statistics 2022 from Statista have demonstrated the market's enormous long-term potential growth:
eCommerce revenue is expected to grow at a rate of 14.18% per year;
Market volume is expected to reach $12.879 billion by 2025;
The Hong Kong eCommerce market is expected to have more than 6.5 million users by 2025;
User penetration is expected to reach 83.8% in the next five years;
Fashion, Electronics, and Food & Personal Care are the top three largest segments of Hong Kong eCommerce.
Global entrepreneurs are drawn to Hong Kong's eCommerce potential. Continue reading for more information on e-business in Hong Kong, including detailed statistics and explanations.
Both a favorable tax policy and a credible banking system are significant reasons why you should start in Hong Kong. The city is well-positioned thanks to its transparent legal system and easy incorporation process, not to mention the city's numerous tax breaks for businesses.
Ask yourself a few questions before getting started
A well-prepared business plan is essential for the success of your Hong Kong eCommerce business. We recommend that you carefully review the following questions.
What is your target market?
Determining your target market is critical because it will serve as a guidepost for the setup of your selling platform and fulfillment plan.
Fortunately, an easily accessible location like Hong Kong serves as a strategic gateway to a wide range of other potential markets such as China – the world's largest consumer market. If you want to target Mainland China and other parts of Southeast Asia, Hong Kong is the place.
What is your selling platform?
You should choose an appropriate platform for your online business based on your chosen target market.
Many entrepreneurs may want to sell on major marketplaces such as Amazon and eBay, while some people prefer to concentrate solely on the domestic buyer market. If you target the world's largest population market, China, then platforms like Alibaba, Pinduoduo, Taobao, or Tmall will be the best choice.
Just a kind reminder, China is a harsh competition for new eCommerce players, so well-planned preparation is always necessary before getting started. 
Have you got your eCommerce business model?
A wise business model selection can accelerate the growth of your company. There is no one-size-fits-all model, so make sure you decide based on the specific circumstances of your company.
Most eCommerce businesses follow a traditional model in which they self-run and ship to their customers one by one. The disadvantages are obvious. It is a time-consuming process with a heavy workload, not to mention the financial strain.
Dropshipping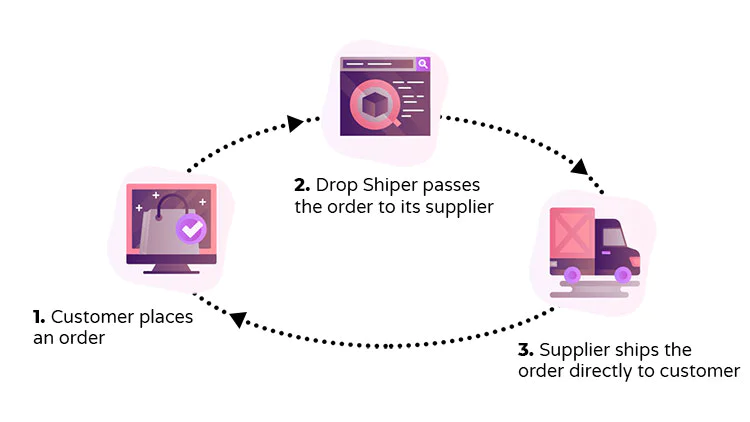 With the Hong Kong dropshipping model, shipping to the end user will be handled by your supplier, meaning you don't need inventory, warehousing stock, or a strong focus on the product life cycle.
This model also frees your online business from the hassles of packaging and shipping. But, if anything went wrong with the order – i.e., the product quality is low, you are the one to face it first. 
White label
This model was widely used in the beauty industry. Your company will purchase products from the supplier. These products are then relabeled and possibly repackaged with your branding before being sold to customers.
Wholesale
Prepare yourself because there is a lot to do if you want to start a wholesale eCommerce business. These include stock management, order and shipping tracking, and warehousing preparation.
You also need to send products in bulk on Google or Amazon marketplaces. Particularly, your company distributes a large volume of products at a low cost to small shops and retailers. They then resold products at higher prices to buyers.
Subscription
You will encourage customers to subscribe to its service for a set period, such as one month, three months, six months, or a year.
Your online store will encourage customers to subscribe to its service for a specific period – i.e., 1 month, 3 months, 6 months, or one year. Customers can enjoy a variety of benefits when during the subscription period such as a free box of existing products, small gifts, discounted rates, and so on.
The more satisfied your customers are, the more additional subscriptions you can earn for your eCommerce business.
What is your proposed fulfillment plan?
While you can build your warehouse and handle fulfillment on your own, outsourcing to a third-party fulfillment center is a more flexible option.
You won't need a physical location to store your inventory; instead, simply ship your products to the fulfillment center, where they will be distributed to customers worldwide.
Most fulfillment centers are linked to eCommerce marketplaces (Amazon, eBay, and others), making it easier for online businesses. Shipwire, ZhenHub, and Exchain, which are based in Hong Kong or China, are also viable choices.
Other considerations
Some eCommerce businesses may be drawn to marketplace-connected models such as Fulfilled by Amazon (FBA).
Simply put, when an order is placed, Amazon will package and ship products from the Amazon fulfillment center to customers. This method allows an online business to relieve major burdens. However, it incurs additional costs (e.g. sign-up fees, fulfillment, and storage fees, removal fees for damaged products, etc.) due to FBA service.
Fulfilled By Seller (FBS) is another option. It is fairly similar to FBA, but the eCommerce company will be in charge of packaging and shipping products directly to customers. Your business does not have to pay service fees to have Amazon handle it under this model, but Amazon retains complete control of the process.
Opening a merchant account: Is it necessary?
If you sell products on your website or through selling platforms, opening a merchant account is relatively important.
Major sales channels, such as Amazon and eBay, will require eCommerce players to connect with a merchant account and payment gateway. In Hong Kong, Paypal and Alipay accounts are the most popular for eCommerce businesses.
If you are getting a merchant account opening in mind, you should first understand your target customer to know which one is best suited for your selected type of business.
Is trademark registration needed for eCommerce companies?
Trademark registration can help you avoid costly future issues. Why? Many of your assets in eCommerce businesses are intellectual property. This means that there is a high risk of untrademarked products being misappropriated and illegally used by other competitors and parties.
It is significant to ensure businesses own their intellectual properties. Trademark registration in Hong Kong provides eCommerce sellers and businesses with both local and international protection. Some marketplaces, such as Amazon, eBay, and Walmart, also provide programs that allow sellers to register a trademark.
How to set up an eCommerce company in Hong Kong
A typical process of setting up an eCommerce company in Hong Kong includes the following steps:
Register a company

Get a bank account opened

Check whether the business must apply for a license

Decide on the marketplace

Arrange bookkeeping and maintain the company
Register an eCommerce company in Hong Kong
You need to go through 4 key steps to set up a company in Hong Kong:
Step 1: Choose your ideal type of business 

Step 2: Select your company name

Step 3: Settle upon your company structure

Step 4: Apply and submit the required documents to the Companies Registry of Hong Kong
A private limited company is the most common type of business entity in Hong Kong for those operating online businesses.
The reason for this popularity is due to its separate liability among shareholders, which means your personal assets are protected; not to mention the low tax rate imposed on and the flexibility of ownership transfer in a Hong Kong private limited company.
Open a bank account in Hong Kong
Hong Kong is one of the world's best financial centers.  Some options to put on your shortlist should be HSBC, OCBC, DBS Hong Kong, Citibank, and so forth. 
Tips
To open a bank account with traditional banks in Hong Kong, you'll need to prepare the following:
Certificate of Incorporation;
Business proofs;
Registered address;
Other paperwork as required by banks.
For some nations, Hong Kong banks impose stringent requirements for opening corporate bank accounts, this includes investigating the nationality of your company's directors, shareholders, and beneficial owners.
Alternatives to traditional bank accounts are now growing fast, with popular Fintech banks like Airwallex, and Statrys facilitating accounts for eCommerce businesses.
These digital banks offer you super-fast registration with minimum balance, multi-currency account availability, and a completely online registration process.
Lookup for a license
Depending on your chosen business activity, you may need to obtain a license or permit to operate your online business.
If you plan to start your Hong Kong eCommerce business by selling Chinese herbs or cosmetics online, you must first apply for a business license with the Hong Kong Department of Health.
Or, if your company intends to serve alcoholic beverages online, a liquor license in Hong Kong is required.
Tips
Decide on your marketplace
Another critical step is to identify and comprehend your target market. Each eCommerce company may have different ideas about what the best eCommerce platform is to meet the demands of the business.
Are you looking to enter the Chinese market through Taobao, HKTVmall, or Tmall? Or do you want to become an eBay or Amazon seller? These are typical questions that Hong Kong businesses include in their business plans.
To operate in a marketplace, you must send them your business registration number, which you received after forming your Hong Kong company.
Furthermore, they would need your bank account number to verify account information.
It should be noted that some major players, such as Amazon, limit the number of countries from which products can be sold on their platforms. Currently, Amazon accepts registrations from 103 countries, including Hong Kong. So make sure you carefully examine each marketplace to determine whether it is the best platform for your Hong Kong business.
Maintain compliance with your company
An eCommerce company in Hong Kong, like most businesses, must follow annual compliance requirements with authorities unless exempted as regulated by Hong Kong laws. In particular, the company must:
After the first 18 months from the date of incorporation, file a Profits Tax Return with Hong Kong Inland Revenue Department (IRD)

File an Employer's Return of Remuneration and Pensions with IRD

File an Annual Return with the Companies Registry within 42 days of the anniversary date of incorporation.
Please keep in mind that the financial statements in your reporting must be audited before submission (except for a dormant company).
A professional Hong Kong accounting service is an effective solution to stop your business from wasting your money when dealing with annual reporting and compliance duties.
The bottom line
You may now know how to start an eCommerce business in Hong Kong. Remember that asking yourself a few questions before setup is always beneficial.
There will be no single all-encompassing business model for eCommerce businesses, so it is critical to understand their pros and cons concerning your business circumstances before making a decision. When it comes to running a Hong Kong online business, having a fulfillment strategy and opening a merchant account are both critical.
Still uncertain about the incorporation procedure for an eCommerce business in Hong Kong, and need more advice from our dedicated experts? Feel free to drop us a message via service@bbcincorp.com now!
Disclaimer: While BBCIncorp strives to make the information on this website as timely and accurate as possible, the information itself is for reference purposes only. You should not substitute the information provided in this article for competent legal advice. Feel free to contact BBCIncorp's customer services for advice on your specific cases.
Share this article
Get helpful tips and info from our newsletter!
Stay in the know and be empowered with our strategic how-tos, resources, and guidelines.