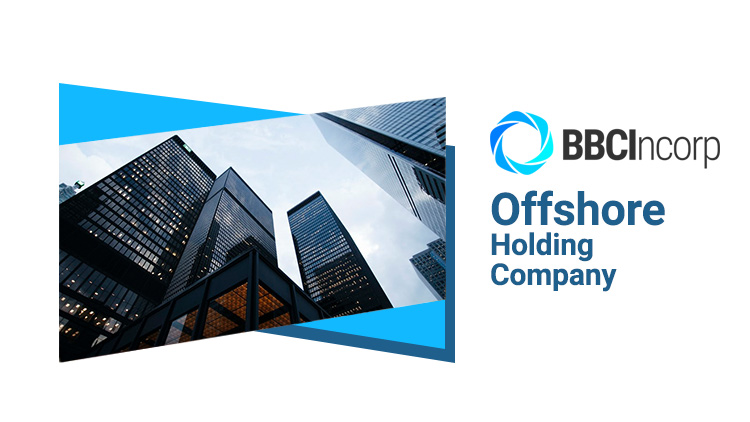 Holding company is an ideal structure for international business that would need to have various subsidiaries. A large number of worldwide entrepreneurs also seek offshore holding companies for better treatments in terms of tax benefits or asset protection to their investment. However, establishing an offshore holding structure should be tied closely to certain considerations, especially the presence of double tax treaties and other certain rules.
In this article, BBCIncorp helps you gain insights into the popular uses of an offshore holding company and where you should consider when choosing this type.
1. Offshore holding company structure: How can it be used?
In simple terms, an offshore holding company is primarily used for holding assets of other subsidiaries in overseas countries. The assets here to mention can be any financial investment like shares of another company, intellectual properties, or even real estate.
Typically, the holding company would receive passive income through such investment holdings. Examples of passive income of the holding structure are:
Dividends, interests, and capital gains from stocks, bonds and other financial instruments
Rent from holding real estates
Royalties from holding intellectual properties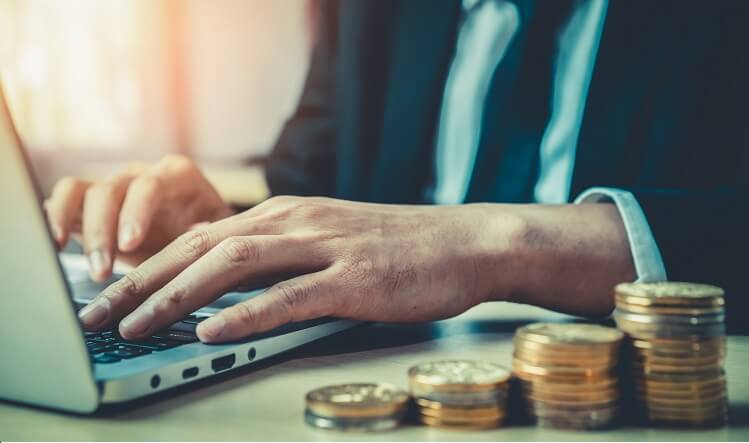 An offshore company with holding structure can be used for various purposes. The holding structure becomes an effective corporate vehicle for reduced withholding tax, increased asset protection, and enhanced privacy. What are the potential benefits of having an offshore holding company? You can find out details in our second part.
One worth-mentioning highlight is that an offshore holding company is not an active business and not deemed a separate type of business entity itself. A holding company does not engage in the manufacture, sales of products or services, or carry on commercial and trading activities. Holding shares of other companies is considered to be the most common use of this type.
In spite of that, the holding company is actually the most consistent ownership structure. Evidentially, you can utilize the offshore holding structure for controlling shares of many subsidiaries or share in a joint venture, intellectual properties, real estate, ship, yacht, art collection, and many other instruments. To give an example, investors working on venture capital may be those showing the utmost concern to maintaining a consistent parent company where to manage the number of shares and intellectual assets in child companies.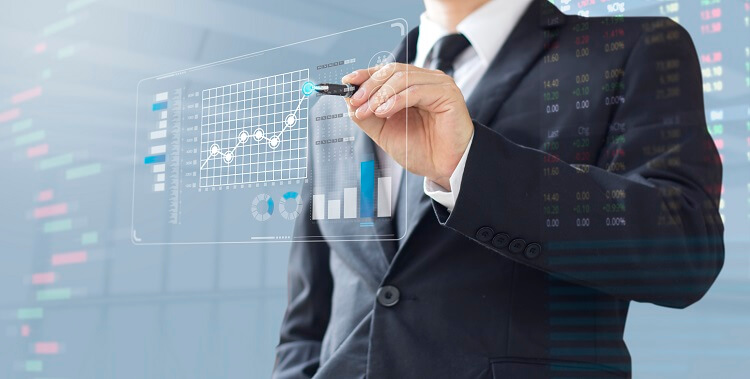 Thanks to its high flexibility, an offshore company can also be excellently appropriate for the holding structure that foreign investors are looking for. Succession planning is a typical instance for this. If you wonder that the absence or even resignation of key personnel in the central board of a holding company will then negatively affect the continuation of the company, an offshore holding company offers an adaptable corporate structure for succession in such cases.
Last but not least, an offshore holding company, if properly operated, will provide its subsidiaries with proper corporate and tax restructuring, resulting in more benefits acquired for both sides. Typically, several perks from those structuring strategies comprise:
Lower risks from losses of the parent company and its child companies through detaching the holding structure's assets
Separate liabilities between the holding company and its subsidiary, leading to a lighter burden of legal and financial responsibility on other related entities if bad events occur to one
Suppose the subsidiary A of your offshore holding company is found to carry on certain restricted business activities as prescribed in the law of the incorporation jurisdiction. This subsidiary can be forced to face some legal and financial penalties. Unless your holding company is proven in relevance with the illegal transfer of subsidiary A, it would not be subject to any loss arising from A.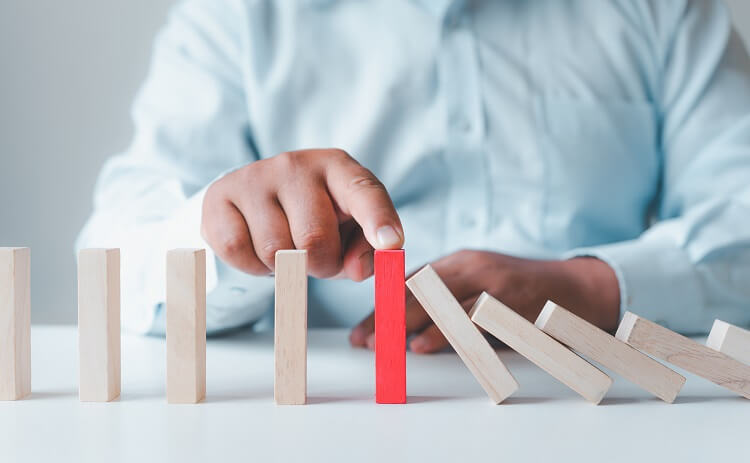 An offshore holding company structure is popularly set up under the following forms:
International business company (IBC), the most chosen structure with tax advantage for non-residents in traditional offshore jurisdictions. As an IBC, the offshore holding company becomes a legal entity and a corporate vehicle for international trading or financial investments.
Limited liability company (LLC), the ideal choice for asset protection purposes. If you want to establish a holding company to achieve better protection as well as a limited liability on the company's cash, real estate, etc., then LLC is the option to go. LLC setups are more straightforward and simpler than corporations.
Trust or Foundation are other options for those seeking holding structures with effective succession planning and even asset protection. While Foundation is a distinct legal entity and widely used by most business owners of civil law countries, Trust is a construct of common law jurisdictions. You can get more information about offshore trust here.
Other beneficial structures in offshore jurisdictions that may well match with your need for holding structure: Seychelles Special License Company (CSL), BVI Segregated Portfolio Company, Belize Protected Cell Company, etc.
2. What are advantages of offshore holding company?
There are numerous benefits for offshore holding structuring options. Below are some of the most highlights that you must know:
Tax exemption on dividends, interest, royalties, capital gains
A big plus for setting up an offshore holding company is tax optimization. Many offshore jurisdictions do offer favorable tax incentives for foreign investors with asset holding structures. The offshore holding company can minimize its corporate tax liabilities through very minimal (or zero) tax rates on capital gains on disposals of investments or earnings from dividends, royalties, and interest. For instance, as an IBC in Belize or the British Virgin Islands, the offshore holding entity would reap many benefits and rights of an offshore company, including tax exemption from foreign-sourced income.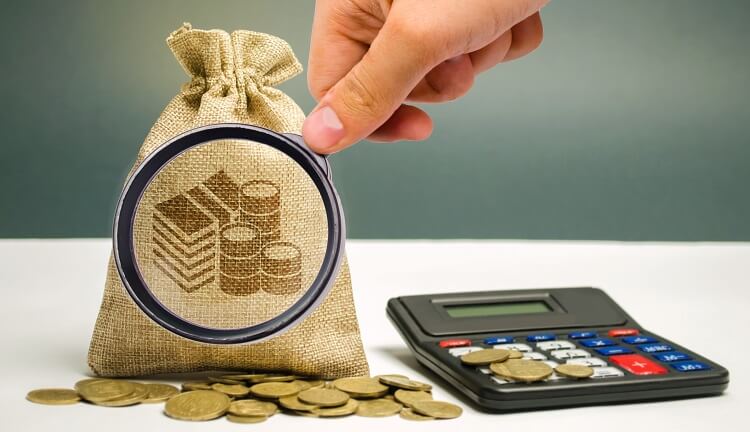 By being properly operated, you can also be entitled to further withholding tax reductions when dividends, interest, and royalties paid out to the holding company. However, this would primarily be based upon the double tax treaties available between the jurisdiction where to incorporate the holding company and where to impose that withholding tax (where its subsidiary is located).
Example
Suppose your holding entity is incorporated in a tax-free or low tax jurisdiction. As your jurisdiction of incorporation (A) has in place a tax treaty with the location where the subsidiary is located (B), then the subsidiary can enjoy reduced withholding taxes on dividends and interests paid to the holding company. And since offshore country A does not levy withholding tax, the holding company is also not subject to this type on its earned income. So, the offshore holding company in such cases actually pays no tax.
With regard to intellectual properties held in offshore holding structures, the tax benefit is obvious as well. Assuming you establish an offshore company in the BVI which is deemed a tax-free environment on its foreign-sourced earnings. As a business company in the BVI, your holding company can collaborate with a licensee company.
The licensee company (B) which is incorporated in a low-tax jurisdiction then determines to franchise the intellectual property uses to other worldwide entities. Let's say C is the company franchised to use IP from the licensee company B, and both countries signed a double tax agreement. Based on the said treaty, there would be a considerable deduction of 10% regarding the withholding tax on royalty payments in the source state of C.
In addition, the royalty amount from company B paid to your offshore holding company does not suffer withholding tax in the country of B either. Thus, by properly structured planning, the offshore holding company can help businesses save a substantial amount from being taxed overseas.
For this reason, the availability of DTAs between where the holding company is incorporated and where its related companies are situated is relatively crucial. And it is the very first factor to consider when choosing where to incorporate an ideal offshore holding company.
Easy transfer of property ownership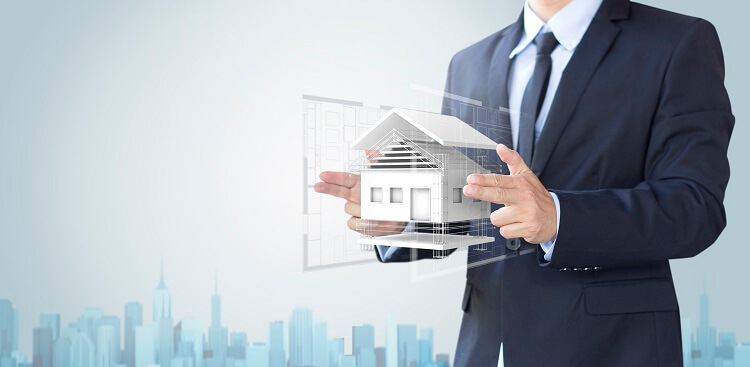 Like the aforementioned, overseas holding company is actually a flexible structure. Not only can a holding company promote intra-financing approaches, i.e., reinvesting the retained earnings to its child company, but it can also transfer shares to a new owner easily. The transfer of properties or other similar investments is quite easy to an offshore company, rather than when it is done by an individual person.
The worth-mentioning fact is that such transfers can be precluded from stamp duty and inheritance tax. In case of transferring underlying properties owned by an offshore holding company to heirs, there would be no inheritance tax applied. Moreover, associated payments during transactions like stamp duty or similar legal charges of an overseas holding company may not exist. Generally, overseas holding companies allow business owners to maximize their profits in an efficient manner when it comes to the transfer of ownership property.
With regard to confidentiality, setting up an offshore company for holding structure is a good idea. By choosing an appropriate type of business, your company can gain another layer of protection for the company's information. Several offshore countries set out strict regulations on guaranteed privacy of the company ownership. Personal data are not allowed to be publicly disclosed unless the a legal request from the government. This, therefore, can enable a high level of privacy to offshore companies for holding real estate.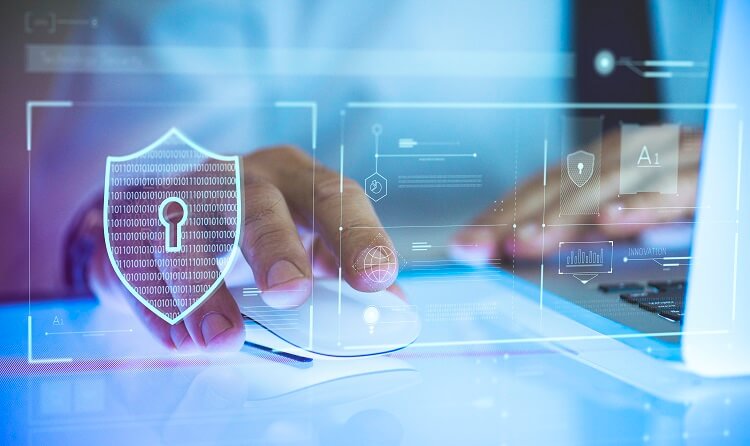 Recommended holding offshore structures for those concerned with these advantages is forming a trust or foundation. Some investors even expect better privacy, and for such cases, they can consider using nominee shareholder or director services. By acting on behalf of the beneficial owners, names of those appointed directors or shareholders would be present in the holding company's papers instead of owners'.
Other benefits to taking into account
Establishing an offshore company for investment holding purposes brings you a more efficient tax position through a tax restructuring. In addition, the international holding company can also act as a powerful tool for asset protection. This is achieved by separating legal and financial liabilities through each child company.
To be specific, each individual subsidiary of the offshore holding company is separated and has limited liability. It would not have the responsibility to take on any other subsidiary's debts or liabilities if no solid proof for the illegal transfer of assets from the said subsidiary is found.
3. Best offshore jurisdiction for a holding company
Forming an offshore company for holding purposes brings business owners tons of advantages. Note, however, that requirements for holding companies may be varied depending upon each country. It is necessary to take careful consideration of where you should incorporate your desired holding company.
In addition to tax treatment, there are certain parameters that should be taken into account when determining your ideal location. Typically, two crucial factors that are highly recommended for your consideration include:
Flexibility of the country's regulatory framework; and
Whether it is a country with double taxation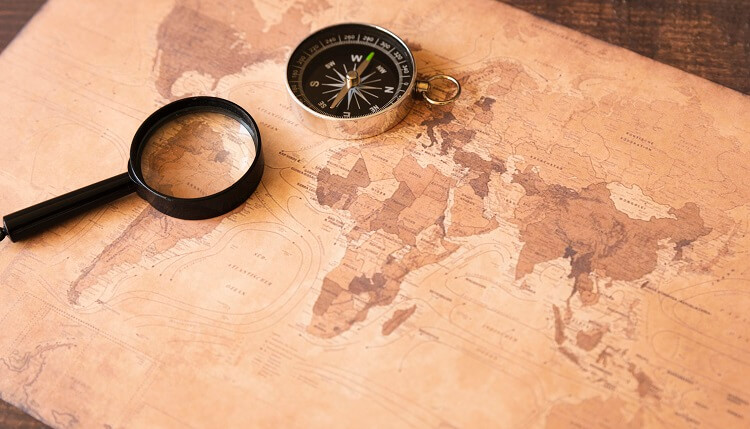 Below are some popular offshore countries for foreign investors to establish an offshore holding structure:
Cyprus
Mauritius
Seychelles
The British Virgin Islands
The Netherlands
Singapore
Hong Kong
Singapore and Hong Kong are popular choices for holding structures because of many good benefits. Both are well-known for their reputed and friendly business legislation, attractive tax regime, and outstandingly numerous tax treaties available.
Singapore does not levy dividends earned from resident subsidiaries at the holding level. There is also no withholding tax in respect of dividends distributed to residents or foreigners.
Likewise, Hong Kong is another worth considering a location for those seeking holding company formation in Asia. Hong Kong has signed DTAs with many European countries and many other worldwide jurisdictions. This enables subsidiary companies from such partnering countries to enjoy withholding tax reduction or exemption when shifting dividends or interests to Hong Kong holding companies.
Read more about Hong Kong taxation on foreign business here
This does not often happen in a low-tax jurisdiction, but Cyprus is among the stand-out offshore jurisdictions with a large network of double tax treaties (over 50 DTAs in place). Mauritius with about 30 DTAs is also widely used for shares holding company setup, especially for Indian companies.
Still, note that certain used-to-be-tax-free jurisdictions namely the BVI, Cayman Islands, Jersey, or low-tax countries like Mauritius are now applying economic substance requirements on holding companies. This is a matter of concern.
Depending on each specific case, there can be reduced substance requirements or certain compliance duties required on the holding company, please engage your legal expert before moving.
Tips
Quick guides to ES Rules in particular countries Belize and BVI
4. Some issues that you need to take heed of when establishing an offshore holding company
The story of establishing an offshore holding company is not merely about how your company can reap tax benefits on capital gains, dividends, royalties, or interests. Network of double tax treaties available between the country where your holding entity is established and the country where your subsidiary company is located, is the primary factor, but still not enough.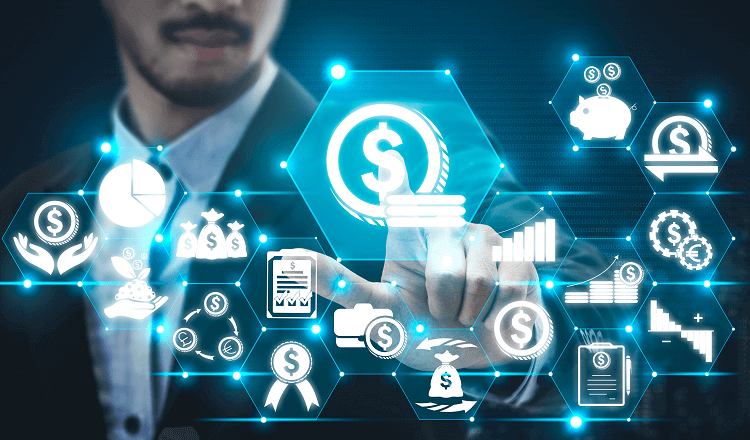 A secondary level of consideration should be taken into account. Tax residency test and certain anti-avoidance international rules are worth mentioning issues. When it comes to the cross-border corporate structure, the fact foreign owners are well versed in anti-abuse regulations would never be useless. Particularly, you should pay attention to transfer pricing regime, hindrance of interest deduction, controlled foreign company (CFC) rules, or recently hot issue – economic substance requirements, in certain offshore destinations.
If the setup is not in a proper manner, transactions between related entities of the holding group can be determined as non-arm's length transactions. Further tax adjustments may be required therefrom, and more reporting tasks may be requested from competent authorities. Along with transfer pricing documentation such as master and local files, the holding company can also be the qualifying entity subject to Country-by-Country (CbC) reporting. In Hong Kong, for example, 6.8 billion HKD would be the threshold volume to consider whether a Hong Kong ultimate parent entity of your multinational group needs to comply with CbC requirements. To gain better insights on Hong Kong transfer pricing regime, you can read here.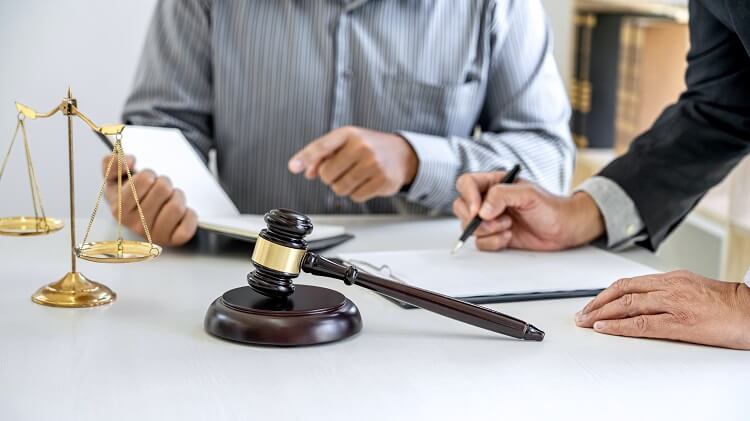 In some jurisdictions where you consider, tax residency test can be another important issue. Holding companies with foreign ownership in Singapore can be required to obtain a Certificate of Residence from the Inland Revenue Authority of Singapore (IRAS). The purpose of this application is to prove their tax residency in Singapore which will allow them to legally enjoy the tax advantages from signed DTAs between Singapore and other overseas tax authorities in arrangement.
Importantly, you should not disregard the presence of the economic substance (ES) rules in many offshore countries. In an effort to put in place ways to curb tax evasion, "treaty shopping'' and other illegal practices for offshore structure benefits, ES regimes are now widely implemented in most offshore jurisdictions.
The key to mention is that holding business is one of the prescribed relevant activities to be under consideration of the economic substance test. Pure equity holding companies might enjoy reduced substance requirements. But whatever the case may be, it is relatively necessary for the offshore company to be well prepared for appropriate economic substance when structuring its holding structure.
5. The bottom line
To sum up, establishing an offshore holding company can bring you various benefits. However, it is important to take a careful examination of certain factors to consider before reaching your final decision which is the offshore company registration. At BBCIncorp, we have a dedicated support team to give you the best advice on which corporate structure is ideal for your specific needs. Feel free to talk to us if you have any questions concerning offshore holding structure.