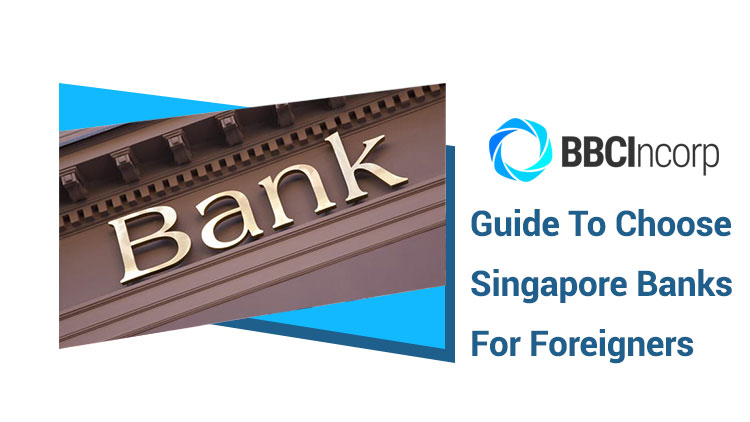 It has been easier now than ever to open a bank account in Singapore for foreigners. This positive outcome is due to the fact that the government and banking institutions have liberalized the regulation and offer many incentives to attract global entrepreneurs to Singapore.
There is a large number of banks in Singapore, both local and international included, that foreigners can choose to open a bank account. However, if you are a newcomer, it might be confusing since you don't know where to start.
No worries as this blog will give you a brief introduction to the banking system in the Lion City and eventually recommend some of the best Singapore banks for you to open a bank account.
1. Overview of Singapore's banking system
Singapore is a fertile ground for global banking giants: DBS, OCBC, and UOB – the 3 most prominent ones in Singapore, consistently fared well in the rankings of the World's safest banks, according to Global Finance Magazine.
There are only 6 local banks in Singapore. On the other hand, up to 120 foreign financial institutions, including some of the world's best banks such as HSBC and Citibank, have flocked to this small city-state. This is proof that Singapore is emerging into an international financial market and a premier banking hub.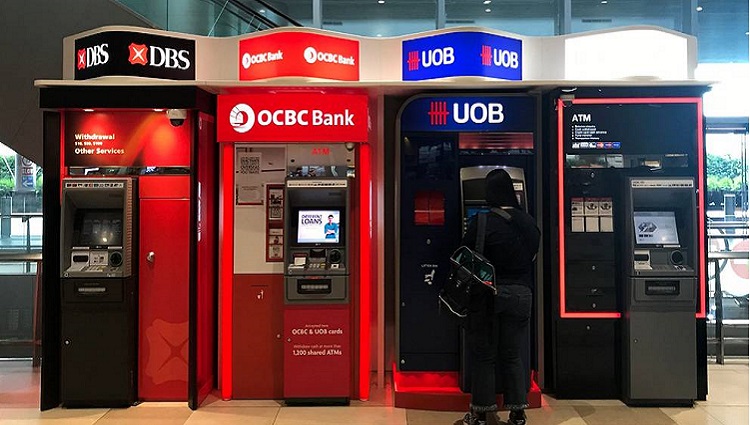 Of all the 195 commercial banks including representative offices situated in Singapore, there are 4 local banks, 29 foreign licensees with qualifying full bank and full bank, 99 wholesale licensees, 38 offshore banks and 25 merchant banks. These banks and their professionals are all well-versed in most facets of the financial sectors, namely, wealth and asset management, consumer banking and stock exchange, which in turn help them drive customer experience.
Though the dawn of financial innovation that is characterized by Fintech and many other technologies poses several radical challenges, Singapore still manages to leverage its advantages, thereby ensuring the integrity and stability of its financial infrastructure, as well as cultivating a conducive environment to attract accomplished entrepreneurs and professionals.
Noticeably, it is expected that Singapore will introduce a new form of banks, virtual banks, in the near future. This will give entrepreneurs and businesses a wide range of conveniences as virtual banks adopt the latest technology to provide complete online services to their customers.
If you are looking to open a corporate bank account for your company, read this!
2. Essential services of Singapore banks for foreigners
Here are some types of accounts and services that should be prioritized when you, as a foreigner, choose which bank to opt for:
– Savings accounts: Future is fraught with uncertainties, so you'd better get a savings account to credit your salary and safeguard your assets. As many banks in Singapore offer savings accounts with a high-interest rate, there is no shortage of candidates.
-ATMs: Every now and again, you will need to withdraw petty cash when credit cards are denied. A bank with a dense network of ATMs is good to go.
-Remittance: As an expat, you sure have family and friends left behind at home and might wish to transfer money back and forth. Though most offer this service, you should opt for one with low rates.
-Multi-currency accounts: Having an account that can store numerous currencies will come in handy from time to time.
-Credit card: This is one convenient way to spend money, but bear in mind not to overdo it or you may wreak havoc with your assets.
-Personal loans: Not every bank in Singapore offers personal loans, especially to foreigners. But if you have to, go for one with a competitive interest rate and perks.
3. The top 6 banks in Singapore for foreigners
Among all available banks, you should really consider the following top banks in Singapore:
DBS (Development Bank of Singapore) and POSB

United Overseas Bank (UOB)

Overseas Chinese Banking Corporation (OCBC)

Citibank

The Hong Kong and Shanghai Banking Corporation Limited (HSBC)

Standard Chartered
3.1. Best local banks in Singapore for foreigners
If you prefer local Singapore banks, you can go for DBS, UOB, or OCBC.
DBS (Development Bank of Singapore) and POSB
DBS acquired POSB in 1998, so the 2 banks have been integrated into a bigger whole, making way for depositors of one to use services and financial products of the other.
DBS is the largest bank in Singapore and in Southeast Asia in terms of size and total assets. With more than 100 branches and the highest number of ATMs in Singapore, DBS is next to omnipresent on this small island – you could get access to the bank's services practically everywhere and everywhen. This ubiquitous presence is one key feature that helps DBS edge out its direct competitors.
DBS, together with its subsidiary POSB, provides a vast array of top-notch financial services and products, complemented by several added incentives. From little to no fees for overseas remittance to high-interest and multi-currency savings accounts, all are tailor-made for the individual needs of expats like yours.
United Overseas Bank (UOB)
UOB is the third largest bank in South East Asia and has won many awards, including the prestigious "Best Overall Fund Group in Singapore" by Edge-Lipper Singapore Fund Awards 2008. It has made its presence known across the World with 68 branches in Singapore and more than 500 offices in 19 countries.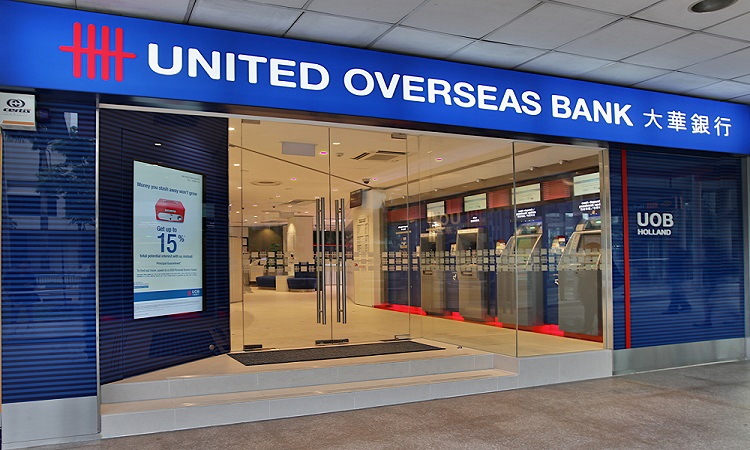 The bank specializes in a wide range of services and products, focusing on both corporate and individual customers. Its savings account, UOB One account, is worth your consideration as it offers one of the most preferential interest rates in Singapore.
Overseas Chinese Banking Corporation (OCBC)
OCBC is the consolidation of three separate banks, happened back in 1932. Consistently ranked among the best rated and trusted banks in the World, it is the second-largest bank in Singapore with ubiquitous presence in 18 countries and regions.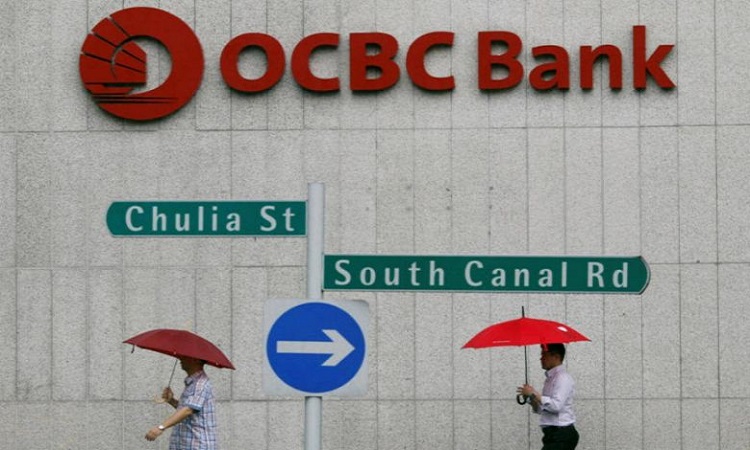 OCBC offers three saving accounts: Frank, Statement Savings and 360 Account, all of which are custom-made for individual needs and are complemented with several incentives and benefits. 
For example, Statement and 360 Account are both brilliant choices if you are seeking accounts offering high-interest rates and other perks such as bonuses and cashback. Frank account – an account tailored specifically for students and youngsters aged 16 to 26, waives the initial deposit and minimum balance requirement.
3.2. Best foreign banks in Singapore foreigners
If you would like to work with foreign banks, opt for Citibank, Standard Chartered or HSBC.
Citibank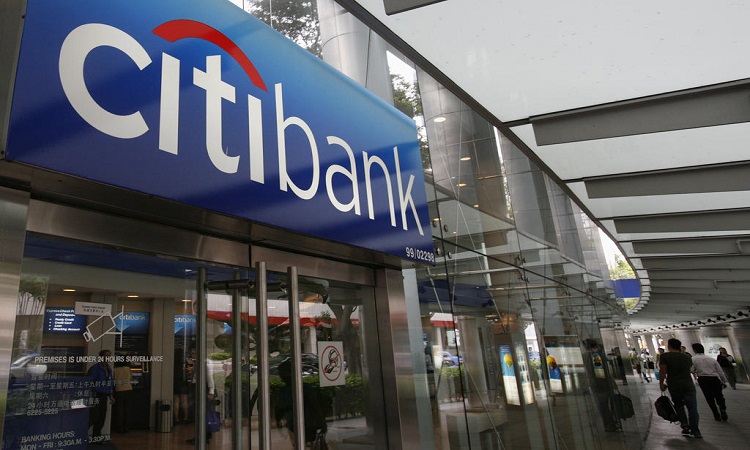 Citibank was the first United States-born bank to extend its reach into Singapore and ever since has been recognized as among the partners of choice of both expats and residents in this small city-state. This one is arguably the pick of the litter for foreigners who want to open their bank accounts in Singapore to ease their studies, work, and lives.
Citibank provides its clients with a widespread network of branches and ATMs, the latter of which is shared with other banks, making it easier for foreigners to withdraw cash. Citibank also offers a global banking program to facilitate money transfer between your accounts no matter where you are.
The Hong Kong and Shanghai Banking Corporation Limited (HSBC)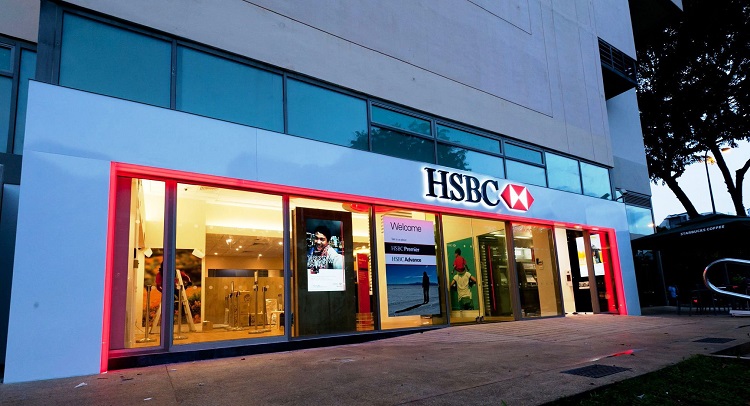 HSBC's range of expertise is just as intensive as other local banks in Singapore. This multinational financial institution provides services and products with qualities that go beyond expectations of any expat coming to this city-state to start his business.
HSBC tailored its expat program specifically for expats and foreign professionals living in Singapore, providing them with pre-arrival account opening, relocation services, and overseas remittance with bonus interest. Its savings accounts are also worth your attention as they offer relatively high-interest rates compared to other foreign banks.
Standard Chartered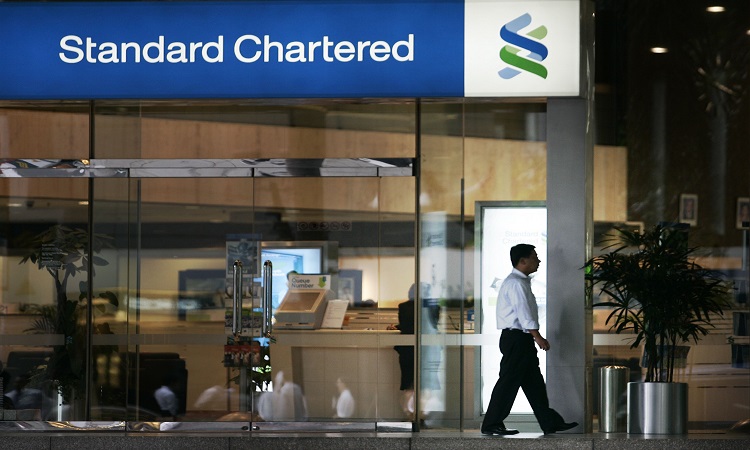 Standard Chartered is another multinational banking giant in this financial hub. The aim of Standard Chartered in Singapore, just like Citibank, is to help expats and foreign professionals better live their lives.
Standard Chartered makes it possible for expats to get their bank account set-up well before they move into Singapore. They also offer savings accounts with additional benefits and personal loans.
3.3. Wise – A solution to traditional banking
Wise (formerly Transferwise) is a London-based leading fintech company established in 2011. The mission of Wise is to make international money transfer become cheap, fast, and convenient. With multiple-currency support and excellent services, it has helped over 10 million individuals and businesses to manage their money at a global scale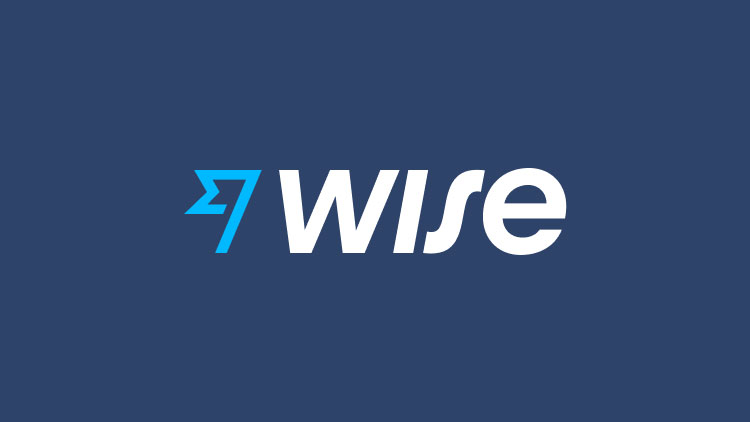 With a Wise account, you can now convert and hold 56 currencies. The best thing is that you can transfer your money to more than 70 countries with low and transparent fees. The fees are on average 7 times lower than high-street banks and Paypal.
Wise also offers outstanding services for business. You can hold, manage, and spend money on your debit card in Singapore dollars and other multiple different currencies with the real exchange rate. A Wise business debit card helps you spend and pay internationally with ease when you travel for business or online!
It helps you streamline your business with features like batch payments, multi-user access, seamless API, and accounting integrations. A Wise business account allows you to pay invoices, process payroll, manage your cash, and receive money from all over the world.
4. Requirements for foreigners to open a bank account in Singapore
In most cases, you first need to prove that you meet the qualification criteria to stay in Singapore for a long period of time. To this end, you should go and check to see whether you could prepare documents concerned with the proof of your residence in Singapore. That is to say, an employment pass, dependent's pass, long term visit pass or study visa should suffice.
More often than not, many entrepreneurs find themselves falling short of these provisions; for any reason possible, either due to the unique or unpredictable nature of their jobs. If you are too in these predicaments, you might as well contact the bank and demonstrate your exceptional circumstances and your need for a bank account.
Applicants from countries that are blacklisted by the Singapore government cannot open bank accounts. Moreover, each bank has a different taste of risk, and it might add other countries to its non-cooperation list.
It is clear-cut that these requirements are all bare essentials, given the fact that the government of Singapore has stepped up its efforts to combat money laundering and other illegal acts. Now that you are eligible for a bank account, you could proceed to get one by providing some key documents. Typically, these include:
A passport of yours to certify your identity

A proof of Employment to certify your right to work and/or study in Singapore. Such documents could be your Employment Pass or Study visa

A proof of Residential Address to confirm your place of residence in Singapore. Such documents are copies of a recent bank statement or utility bill, or a letter verifying your current employment.
Different banks vary slightly in their requirements of documents. Should you seek access to the most up-to-date information regarding the paperwork that is involved in the account opening process of a particular bank, you might as well contact them and/or visit their website.
Or if you want to save your time, it is advisable that you should engage bank account services in Singapore. With the help of professionals, it will be easier for you to get an account in the city-state. BBIncorp offers free support with opening Singapore bank account for foreigners when you form your Singapore companies with us. 
Should you have any questions, feel free to talk to our experts now!