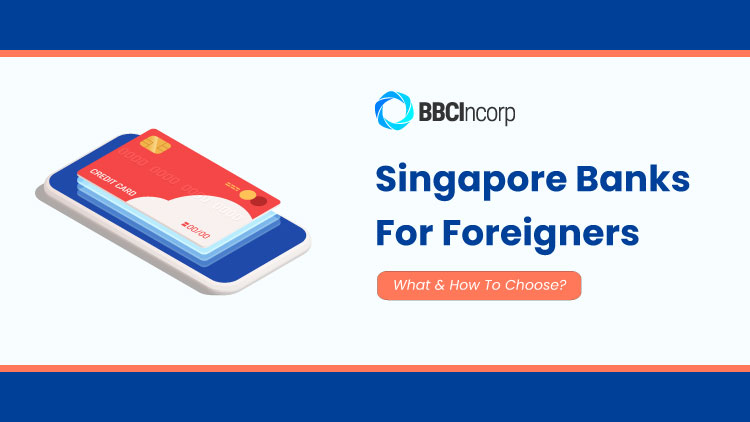 Opening a bank account in Singapore has become increasingly easier. This is because the Singapore government has liberalized the regulation of Singapore banks for foreigners.
If you're a foreigner looking to open a bank account in Singapore, you'll have to ask yourself a lot of questions: Which bank is suitable for me? Should I choose a local or international bank? How can I open a bank account successfully?
No worries as this article will give you a brief introduction to the banking system in Lion City. And you can be confident that you'll find your best-suited Singapore bank with ease.
Overview of Singapore's banking system
Singapore is the ground of global banking giants, including DBS, OCBC, and UOB.
These are the 3 most prominent banks in Singapore, also known as the World's safest banks, according to Global Finance Magazine.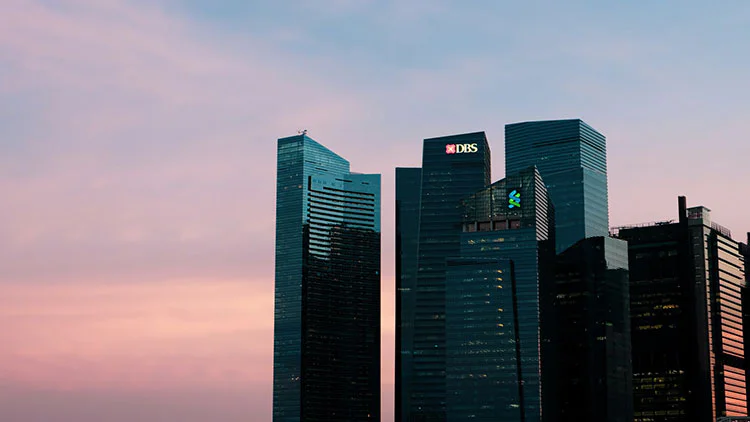 There are only 6 local banks in Singapore. However, the number of foreign banks is up to 120. Many prestigious banks such as HSBC or Citibank, have also flocked to this small city-state.
This is powerful proof that Singapore is emerging into an international financial market and a premier banking hub. The Singapore banking system is well-versed in most aspects of financial sectors such as wealth and asset management, consumer banking, and stock exchange, which helps them drive customer experience.
Although the rise of Fintech has posed several challenges to traditional banking, Singapore banks still manage to maintain advantages – ensuring the stability of infrastructure, as well as cultivating a conducive environment to attract entrepreneurs and professionals.
Recently, Singapore introduced Virtual Bank – a new form of banking that provides you with the latest technology to complete online purchases.
Essential services of Singapore banks for foreigners
To maximize the benefits of your Singapore bank account, make sure you choose a bank that offers essential services, including:
The future is fraught with uncertainties, so you'd better get a savings account to credit your salary and safeguard your assets.
Many banks in Singapore offer high-interest rates, so you can choose one that works for you.
Every now and again, you'll need to withdraw petty cash when credit cards are denied. A bank with a large ATM network is good to go.
If you're planning to work in Singapore, you might wish to transfer money back and forth to your family and friends back home.
Though most banks offer this service, you should opt for one with low rates.
Having an account that can store numerous currencies will come in handy for the overseas transactions of your business
This is one convenient way to spend money, but bear in mind not to overdo it or you may spend all your assets.
Not every bank in Singapore offers personal loans, especially to foreigners. But if you have to, choose one with a competitive interest rate and perks.
FIND OUT WHAT BANKING OPTION SUITS YOUR BUSINESS MOST
See your chance of getting your desired business bank account with easy steps!

List of recommended banking options

Successful rate assessment on your choice list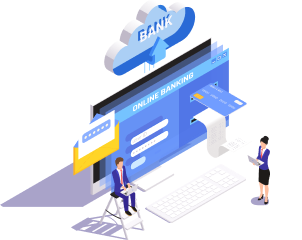 The top 6 banks in Singapore for foreigners
Among all available banks, you should really consider the following top banks in Singapore.
Local banks
If you prefer a local Singapore bank, you can go with DBS, UOB, or OCBC.
DBS (Development Bank of Singapore)
It's the largest bank in Singapore and Southeast Asia in terms of size and total assets.
You can get access to the bank's service everywhere and everywhen as DBS has more than 100 branches and ATMs in Singapore.
This strong presence is also a key feature that helps DBS out-edge competitors.
United Overseas Bank (UOB)
UOB is the third largest bank in South East Asia, with 68 branches in Singapore and more than 500 offices in 19 countries.
Moreover, UOB offers one of the most preferential interest rates in Singapore for saving accounts.
Overseas Chinese Banking Corporation (OCBC)
OCBC is one of the best-rated banks in the World, with a presence in 18 countries and regions.
It also offers several types of saving accounts, customizing for individual needs with full incentives and benefits.
International banks
If you would like to work with foreign banks, opt for Citibank, Standard Chartered, or HSBC.
Citibank is a United States-based bank. Providing a widespread network of branches and ATMs makes it easier to withdraw cash.
The bank also offers a global banking program to facilitate money transfers between your accounts no matter where you are.
The Hong Kong and Shanghai Banking Corporation Limited (HSBC)
HSBC is a multinational bank with an intensive range of expertise.
In addition, the bank offers relatively high-interest rates compared to other foreign banks in terms of saving accounts.
Standard Chartered is another multinational banking giant in Singapore. They offer bank account set-up and savings accounts with additional benefits and personal loans.
Wise – An alternative solution for banking
Wise (formerly Transferwise) is a London-based leading fintech company established in 2011.
You can always rely on a Wise account for a cheap, fast, and convenient money transfer.
Along with that, you can hold, manage, and pay in multi-currency easily, with a Wise business debit card.
Streamlining your business finances has never been so easy with versatile features such as multi-user access, seamless API, and accounting integrations.
Over 10 million individuals and businesses have managed money at a global scale with Wise, don't miss out on having A Wise business account for your business.
Choose a suitable bank for foreigners in Singapore
In general, all banks have particular strengths and weaknesses. You should always go with the bank that best suits your needs and circumstances.
Let's discover our recommendations for your specific situations below:
E-commerce business
Running an e-commerce business in Singapore, you'll need to monitor your money and accounting accurately and keep track of how your business is growing.
As such, a bank account that allows you to view and download your financial transaction easily will make your e-commerce accounting simpler.
You can consider a DBS account – which gives you free access to an online banking platform to manage all your transactions.
OCBC is also an ideal option as you can easily set up your business account online and start receiving payments for your e-commerce business immediately.
Expat
As an ex-pat, you'll want to open a savings account with a multi-currency wallet and exchange money 24/7 whenever rates are favorable.
UOB is considered an expat-friendly bank in Singapore, offering up to 10% cashback and competitive rates for your overseas expenditure.
HSBC is also a preferred option by many ex-pats because of its Multi-Currency Savings Account, providing access to 11 currencies and a great global great facility.
Trading business
For your Singapore trading business, you'll need a bank account with cross-border transactions.
Moreover, you may want to choose a bank that provides flexible service for different types of legal structures such as private limited companies, partnerships, limited liability partnerships, etc.
Standard Chartered has experience with all unique business profiles, which can make it easier for your trading business.
OCBC prefers businesses that have trading partners in Singapore or China. So if you fall into this scope, opening an OCBC bank might be a good idea.
Start-up
The biggest priority for your startup bank account is cost.
Whether it is application cost, transaction cost, or maintenance cost, you'll want to save as much as possible for your newly-established business.
DBS, OCBC, and UOB are the three most sought-after banks for SMEs and startups in Singapore.
They offer specific programs that require low initial deposits, no minimum balance, or annual fees.
Gain more knowledge of business banking applications for startups and increase your success rate with actionable advice. Check out our case study now!
Requirements for foreigners to open a bank account in Singapore
To open your bank account in Singapore, you'll first need to prove your residence status in Singapore.
Specifically, documents like employment pass, dependent pass, long-term visit pass, or study visa could be used as proof.
In addition to that, you'll have to stay in Singapore for long periods of time before you can start with your bank account application.
If you're falling short of the above criteria due to the unpredictable nature of your jobs, you can always contact the bank about your specific circumstances.
In the worst-case scenario, if you're from a blacklisted country by the Singapore government, you cannot open your bank account in Singapore.
Moreover, each bank has a different non-cooperation list that can also reduce your chances of getting a bank account.
These requirements are essential because the Singapore government has put more effort to combat money laundering and illegal acts in the country.
If you satisfy all the requirements and are eligible to open a bank account, make sure you prepare the following documents:
A passport to confirm your identity
Proof of Employment to certify your right to work and/or study in Singapore (i.e. Employment Pass or Study visa)
Your residential address to confirm your place of residence in Singapore (i.e. recent bank statement, utility bill, or a letter verifying your current employment)
Free ebook
Get your Singapore business started with key matters covered in our all-in-one guideline
Incorporation procedure
Annual compliance requirements
Tax structures
Employment landscape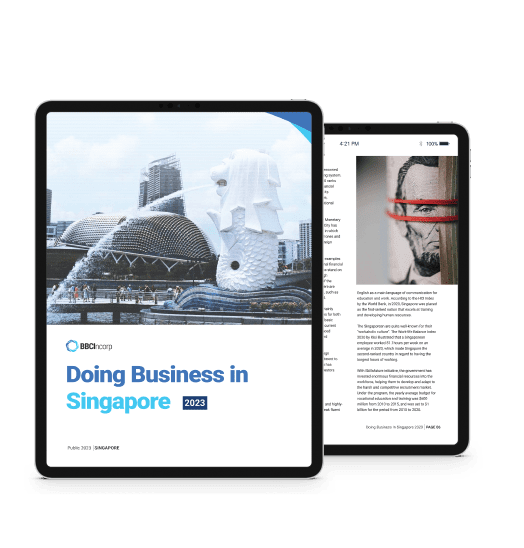 Closing thoughts
The specific requirements will vary for each bank. But you can always contact the bank or visit their website yourself for more information.
Or, you can rely on our skillful team for your bank account application in Singapore.
Whatever business you're in, be confident that we can provide tailored solutions for your needs, at a price that perfectly fits your style and budget.
When it comes to bank account service in Singapore, you won't find a more committed team.
If you have any questions or concerns about this matter, feel free to get in touch with one of our friendly consultants!
Disclaimer: While BBCIncorp strives to make the information on this website as timely and accurate as possible, the information itself is for reference purposes only. You should not substitute the information provided in this article for competent legal advice. Feel free to contact BBCIncorp's customer services for advice on your specific cases.
Share this article
Get helpful tips and info from our newsletter!
Stay in the know and be empowered with our strategic how-tos, resources, and guidelines.